What Was Hayley Kiyoko Been in Besides Disney Channel's 'Lemonade Mouth'?
Some Disney fans know her as the spunky and sassy Stella Yamada from Lemonade Mouth. Since then, though, actress and artist Hayley Kiyoko has been an out, loud, and proud member of the LGBTQ community. Here's what Hayley Kiyoko has been up to since starring in a Disney Channel original movie.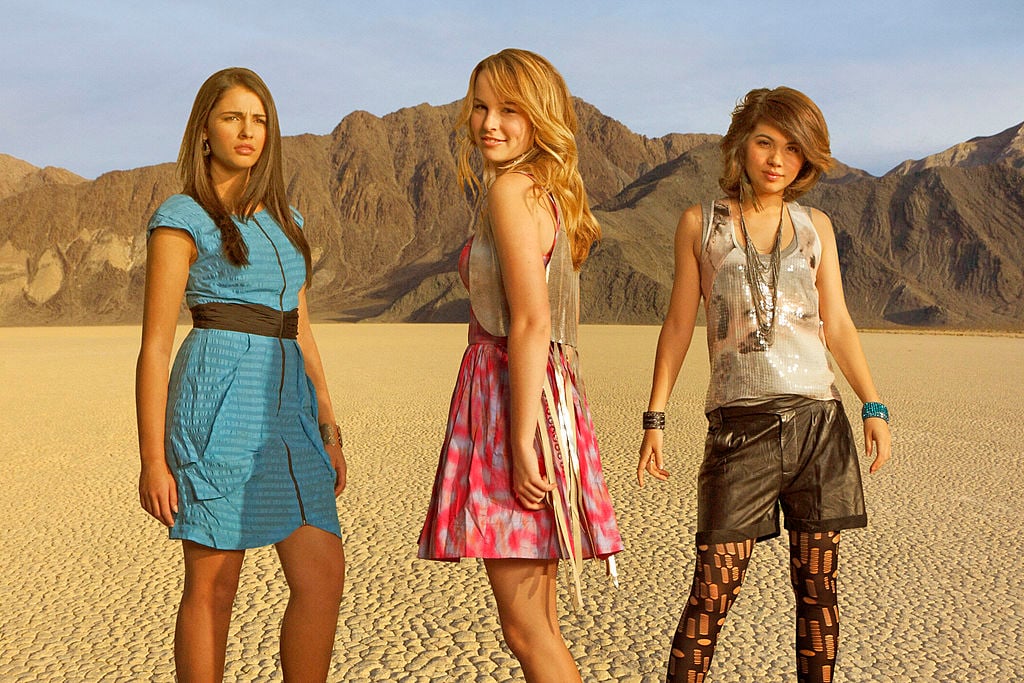 Hayley Kiyoko is a longtime supporter and member of the LGBTQ community
Some fans refer to her as the "Lesbian Jesus." Once Hayley Kiyoko opened up about her sexuality and released her song "Girls Like Girls" back in 2015, a wave of support came from fans. Since then, she's spoken at an event for The Trevor Project and advocated for the LGBTQ community. 
"I just wanted to be a musician and perform at the Staples Center. That was the goal. It wasn't like, oh I'm going to sing about women and express myself," Hayley Kiyoko said during an interview with W Magazine. "It was very narrow-minded almost, kind of, what I was going to do. And now I just have a whole different perspective on life and what's important to me. It's a really cool surprise in life."
Hayley Kiyoko previously acted in the Disney Channel original movie, 'Lemonade Mouth'
Perhaps Hayley Kiyoko is best known for appearing in one Disney Channel original movie as the free-spirited, guitar-playing Stella Yamada. Besides starring in Lemonade Mouth, Hayley Kiyoko appeared in a few other Disney Channel-related projects, including the television series' Wizards of Waverly Place and Zeke and Luther. 
As far as movies go, the actress appeared in Insidious: Chapter 3, Jem and the Holograms, and Hello, My Name is Frank. She still has time to dominate social media, though. Recently, Hayley Kiyoko shared a TikTok of herself singing "Determinate" to help keep morale high during this time of social distancing.
Hayley Kiyoko was on the finale of 'RuPaul's Secret Celebrity Drag Race'
In a surprise twist, Hayley Kiyoko appeared on the finale of Secret Celebrity Drag Race. As one of the celebrities, she was mentored by the former Drag Race contestants, transforming into a drag version of herself along the way. 
This would be the first time that Hayley Kiyoko appeared on this reality competition series or one of its spinoffs. Once the news broke, fans shared their excitement at Hayley Kiyoko's involvement. One Twitter user said, "the only reason I'm excited for Celebrity Drag Race is Nico Tortorella and Hayley Kiyoko… like literally, that's it."
"Hayley Kiyoko being on Celebrity Drag Race will be the only valid thing about Celebrity Drag Race," another Twitter user wrote about the singer.
This wouldn't be the first time that a former Disney star shared their love for the reality competition series. Miley Cyrus was the first celebrity guest judge on RuPaul's Drag Race season 11, even dressing in drag for a large portion of the first episode. Demi Lovato was a guest judge on season 7.
Music by Hayley Kiyoko, including the 2020 release "Missed Calls," is available on Spotify, Apple Music, and most major streaming platforms. Episodes of RuPaul's Drag Race season 12 premiere on a weekly basis. 
RELATED: Meet the Queens Sashaying Back Into the Werk Room for 'RuPaul's Drag Race: All-Stars 5'