HBO Finally Addresses the Skin Color Allegations in 'Lovecraft Country'
HBO releases a statement about the skin darkening accusations on 'Lovecraft Country.'
Lovecraft Country is one of HBO's hottest new shows, a series that has been making waves with viewers and critics alike. With rumors of a second season going around online, many fans are eagerly awaiting new storylines. Still, controversy has taken over the fandom in recent days, after a viral TikTok video accused showrunners of Lovecraft Country of racist behavior on the set of the HBO series. The network finally responded to the disturbing allegations, and their words might have just added fuel to the fire. 
When did 'Lovecraft Country' debut on HBO?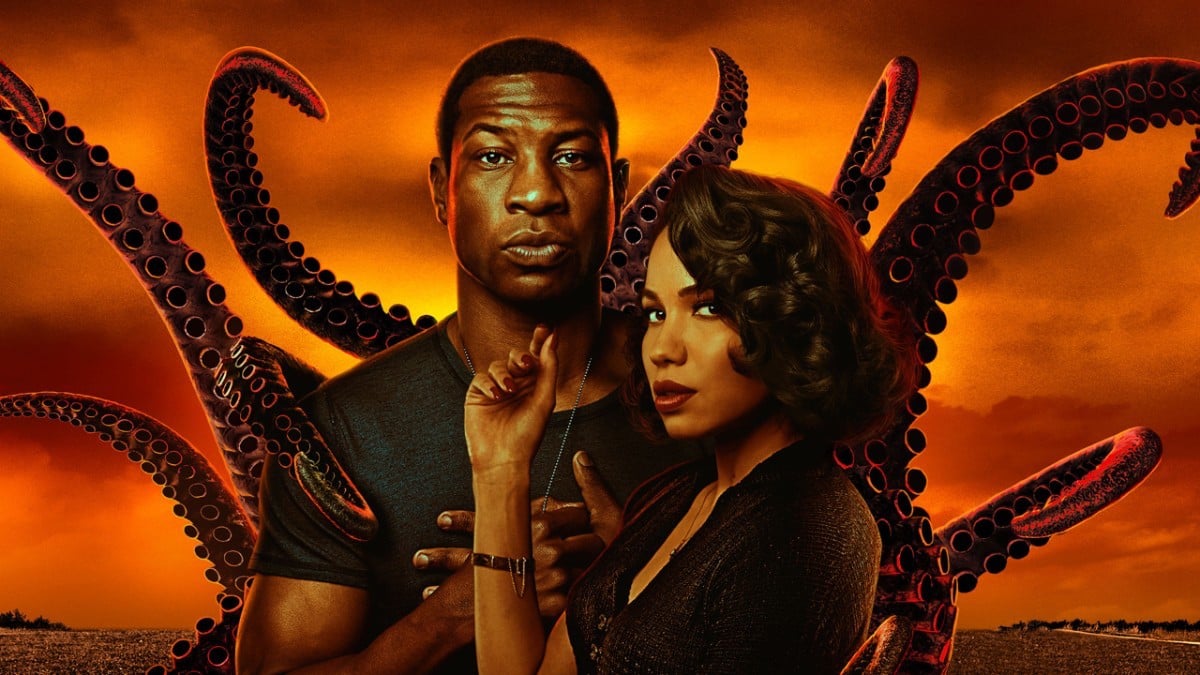 Lovecraft Country premiered on HBO in August 2020, a continuation of the 2016 novel by Matt Ruff. The ten-episode series tells the tale of a young black man who takes a perilous trek across the segregated 1950s United States to search for his father.
Along the way, the young man, Atticus Freeman, struggles to survive as he encounters racist situations, diving deep into the horrifying secrets that plague a mysterious small town.
Starring Jonathan Majors as Atticus and a host of other talented stars, such as Jurnee Smollett as Letitia "Leti" Lewis and Courtney B. Vance as George Freeman, there is plenty of star power in Lovecraft Country. It is the acting, as well as the writing and detailed production values, that made Lovecraft Country an immediate hit.
While the series has not yet been renewed for a second season, showrunners have spoken out about the possibility, with Misha Green saying "We know the direction. It's about a direction. You have a direction, and then you explore and you find where it takes you."
What did actor Kelli Amirah say about her skin being darkened on set?
Although Lovecraft Country has been receiving nothing but praise from critics, a recent TikTok video has caused fans to look upon the show with some concern. In the viral video, young actor Kelli Amirah alleges that she had her skin darkened with foundation makeup in order to more closely resemble the other actress who was playing her character at a different stage of life.
"I had no idea they were going to do this to me beforehand. And if I knew beforehand, I would not have accepted this job," Amirah stated. "Who thought this was a good idea?"
Amirah went on to describe how uncomfortable the experience made her: "As soon as we wrapped, I went right back to hair and makeup to ask for some makeup wipes because I refused to go out in the world like that."
Amirah later posted a second video detailing her experience, revealing how she was afraid to speak out for fear of repercussions against her. "But yeah, the entertainment industry needs to do better. I need to do better. I didn't show up in the way I should have, and again, I'm sorry for that," she wrote on Twitter. 
HBO responded to the controversial skin color allegations
Close to one month after Amirah's TikTok video first went viral, HBO finally issued a statement that addressed the damaging allegations. The network stated that they are "very disappointed" by the skin-darkening claims, going on to add that "this should not have happened, and we are taking steps to ensure this doesn't occur again in the future."
Whether the controversy or the statement from HBO affects the future of Lovecraft Country, remains to be seen — but for now, fans are heavily invested in the show itself, and in all the headlines currently making waves online.