HBO 'Euphoria' Star Sydney Sweeney's GUESS Campaign Honors This '90s Bombshell
The new GUESS Originals campaign shows HBO Euphoria star Sydney Sweeney in an homage to a late bombshell and former model for the brand. A spokesperson called Sweeney "the perfect timeless moment to continue to celebrate one of the most iconic GUESS Girls with a new generation."
Some fans will immediately know which blonde icon the brand is talking about. Keep reading to find out more about Sweeney and the late GUESS Girl to whom she's paying tribute.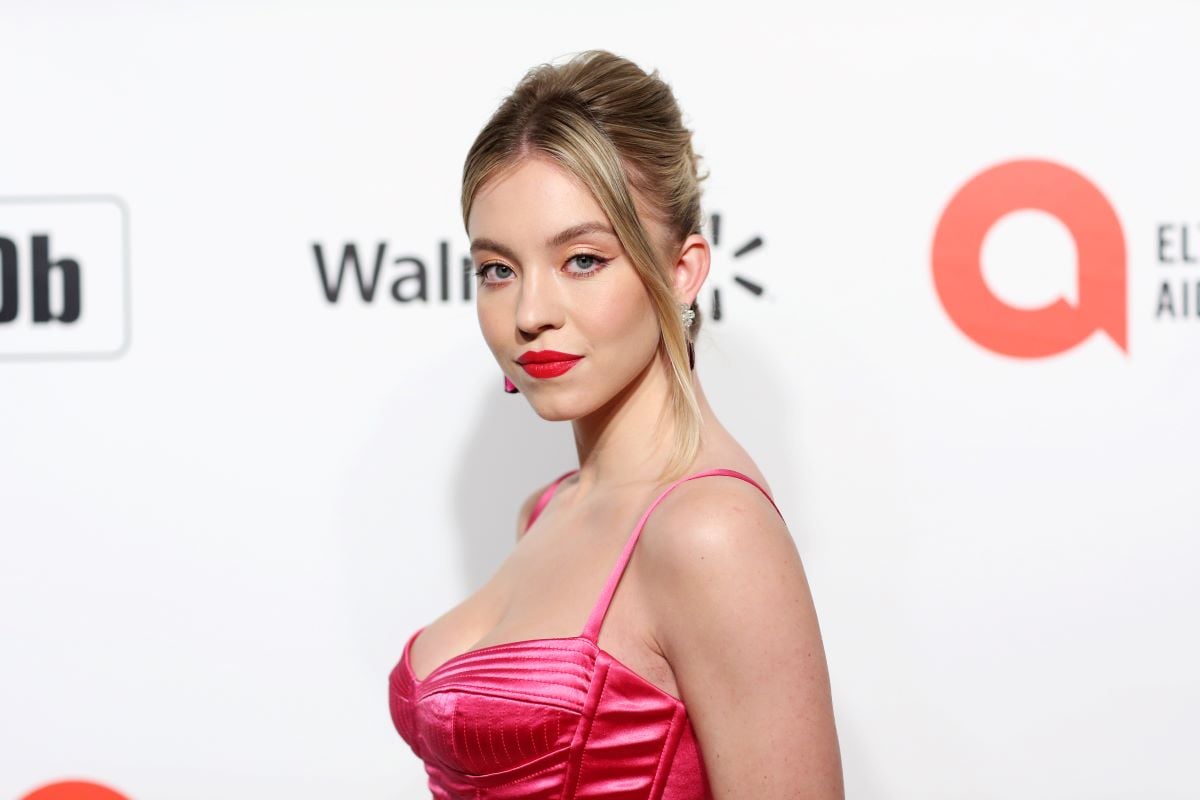 Sydney Sweeney is a Hollywood hard hitter at 24
Sweeney's name may not be immediately familiar to all audiences. But some of her projects should be recognizable to HBO viewers. She's among the glittering cast of Euphoria. She also played Olivia on The White Lotus and had a small role on Sharp Objects.
Sweeney portrayed teenage character, Eden, on Hulu's The Handmaid's Tale. Eden arguably resonated well beyond her story arc. While her role on the show was relatively short, Sweeney still made a big impact with fans.
Now, she will star alongside Megan Fox in Netflix's "Night Teeth," out Oct. 20. Both actresses play very sexy, very powerful vampires — and their fans seem stoked.
While they wait for the movie's release, they can check out GUESS's new ad campaign featuring Sweeney. The brand and actress collaborated in an homage to the style of a late Playboy bombshell.
Sydney Sweeney's new GUESS Originals ad is a tribute to Anna Nicole Smith
Sweeney recreated some of Smith's emblematic GUESS photos from the '90s for the new collection. The assortment is meant to compliment the style of the famously shapely playmate, model, and reality television star.
The brand's Director of Brand Partnerships told People, "Anna Nicole Smith is essential to '90s fashion" and referred to her as "one of the most iconic GUESS Girls."
Smith's loyal fans can rejoice that she is back in an adoring spotlight. The press publicly hounded her for everything from her marriage, to her career, and even her sobriety. Unfortunately, some major outlets attempted to diminish her impact on fashion, modeling, and pop culture – even right after her death.
But GUESS and Sweeney are re-framing Smith in a new, but familiar, way.
GUESS: Anna Nicole Smith is a "timeless beauty, forever"
Around the time of her death, Smith was plagued by negative press. She was publicly labeled a ditz, a gold-digger, and a drug addict. Some members of the media questioned and laughed at her parenting abilities. Many feigned concerns for Smith as their reason for negative coverage, but none seemed to offer help.  
That hurtful energy is arguably reminiscent of some of the appalling coverage of pop star Britney Spears. In recent months, it's come to light that unrelentingly bad press could have contributed to some of her setbacks.
Smith died at 39 of an accidental drug overdose. The New York Times ran a headline in the days after that questioned why the public even watched her. The writer explicitly devalued her "claim" to fame, but it looks like they might have misinterpreted a few things.
More than 14 years after Smith's death, GUESS is shining an old, admiring light back on her. She was an unforgettable fashion icon, '93 Playmate of the Year, and one of the original GUESS Girls. And those are only a few of her claims to fame.
Though she isn't here to witness this revival of her character, Smith's daughter Dannielynn Birkhead, 15, might get a chance to see her mother in a new media light.    
The GUESS Originals x Anna Nicole Smith Collection will launch on Oct. 7, according to People.