HBO Max: Here's Why the Streaming Service Is a Must-Have for Parents
Most streaming services offer at least some solid programming options for families. But the coronavirus pandemic left many households stranded indoors. Suddenly, kid-friendly content has become even more popular. It's at least partly why Universal's Trolls: World Tour experiment was such a success. And HBO Max is absolutely tapping into the family market.
At $14.99 per month, HBO Max isn't the most affordable streaming service on the market. But a subscription is automatically included for subscribers to HBO Now. And even for HBO newbies, the amount of content offered more than makes up for the higher price point.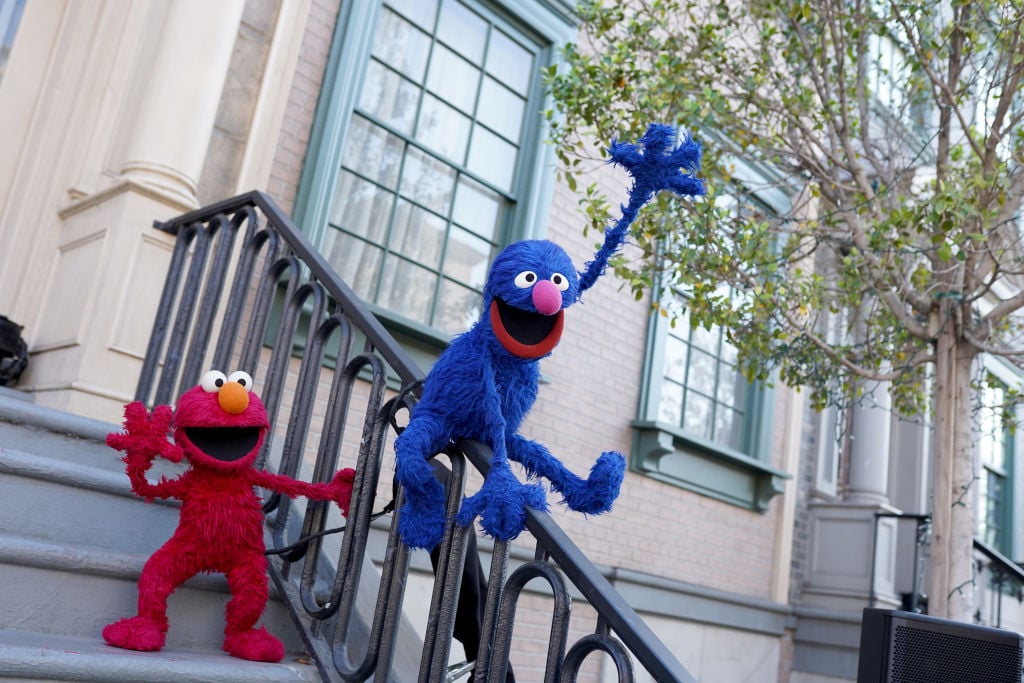 Lots of original content devoted to children's programming
HBO Max includes the entire HBO library as well as a ton of Warner Bros.-produced movies and TV shows. So films like The Lord of the Rings trilogy and shows like Friends and The Big Bang Theory are available. But the streaming service also has a lot of original content.
Some of this, of course, is not appropriate for younger viewers. But HBO Max is also relying heavily on a pair of major brands to entice families to sign up. The Not-Too-Late Show with Elmo gives the lovable Sesame Street star his own talk show. Likewise, hundreds of episodes of Sesame Street are available to stream instantly too.
Then there's the Looney Tunes content. HBO Max will feature a ton of classic shorts featuring Bugs Bunny, Daffy Duck, and the gang. But the streaming service will also debut brand-new, never-before-seen animated shorts with the rascally characters.
Several of the HBO Max content hubs are kid-friendly
Both Sesame Workshop and the Looney Tunes have their own channels, or hubs, on HBO Max. But they're far from the only ones featuring family-friendly content. In fact, the streaming service secured exclusive U.S. rights to the Studio Ghibli library. That channel includes the Oscar-winning movie Spirited Away and other Hayao Miyazaki classics.
Moreover, Cartoon Network has an entire channel too. Click right into current shows or classics such as The Powerpuff Girls, Dexter's Laboratory, and Adventure Time. Older kids can catch up with the DC Extended Universe on its channel until HBO Max rolls out Zack Snyder's Justice League in 2021.
The entire 'Harry Potter' series is included
But perhaps the biggest "get" for Warner Bros. is the entire Harry Potter series. Both that movie series and HBO Max are owned by Warner Bros. So fans wouldn't think there would be an issue bringing J.K. Rowling's Wizarding World to the streaming service.
Yet, reports claimed Harry Potter's streaming rights sat with NBCUniversal until 2025. But all eight movies popped up in subscribers' feeds on launch day. It's unclear how Warner Bros. pulled this off. Nonetheless, the movie series will probably be one of HBO Max's signature pieces of content.
After all, Harry Potter has inspired the same level of rabid fandom as Star Wars. And since Disney+ has its "galaxy far, far away," it stands to reason HBO Max would accio the Harry Potter franchise. Truly, the platform has a lot to offer families, but Rowling's boy wizard is among the most significant.