HBO Max is a 'Failed Opportunity' With No 'Buzz,' According To Analysts
Now that everyone is social distancing and activities are limited, watching television is a major pastime for many. Because of this, Netflix, Hulu, Disney+, and other streaming sites have become a major source of joy for many, with new shows and movies a main topic of conversation. Now, HBO Max launched on May 27 and it's not doing as well as some might have hoped.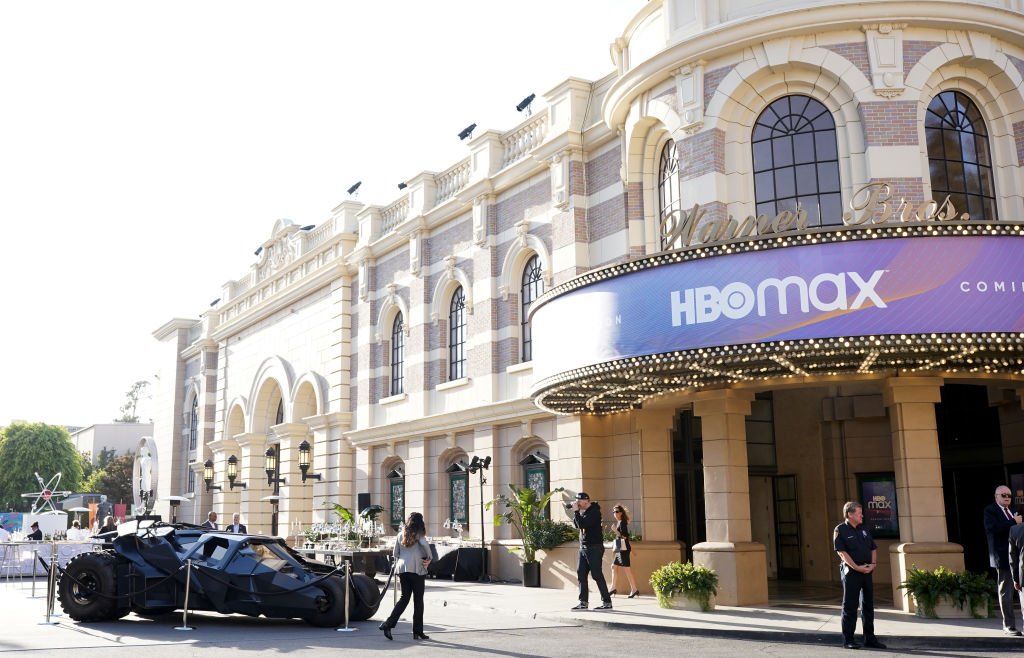 RELATED: HBO Max Has all the 'Harry Potter' Movies, But Roku and Amazon Viewers Still Aren't Happy With the Streamer
HBO Max debuted and received a C+ for their effort
MoffettNathanson analysts Michael Nathanson and Craig Moffett hosted a conference call on May 29, according to Deadline. They are an "independent sell-side" research LLC that does scans media and communications. They reported on the less-than-successful launch of HBO Max. 
While Disney+ had its flubs with technical glitches and more, they at least still had 10 million new users sign up when it premiered. According to Bloomberg, only 90,000 people downloaded the HBO Max app for the first time on launch day. Now, that doesn't include existing HBO and HBO Now customers, which automatically switched to HBO Max. There were 8 million of those users, but it's unclear how many of them knew to take advantage of the new HBO Max. More on that later. 
Moffett graded HBO Max a C+ overall for their opening efforts. He called it "chaotic with the mess of brands that they've got." Not to mention, they don't have a deal with Roku or Amazon, which stifled the bigger impact they could have had, since there were fewer platforms they appeared on. Deadline reported that a distribution deal with Roku for HBO Max is "going to take a while" because Roku has a foothold in 40 million U.S. homes. They're "driving harder bargains."
Disney+ had the 'theme park approach,' but HBO Max's brands didn't hold the same appeal 
Another way they compared Disney+ and HBO Max is how they dealt with their brands. Disney had what they called a "theme park approach," which seemed to mean they really honed in on five pillars. They have sections for Pixar, Marvel, Star Wars, National Geographic, and Disney. 
This is different from HBO, whose "brands don't resonate the same way because they aren't as clear," according to Moffett. Now, don't worry if you want HBO Max or already subscribe: they have a lot to choose from. From regular HBO shows to well-known TV shows like Friends, Fresh Prince of Bel-Air, and more, the TV options are expansive. And because Warner Brothers is the parent company to HBO, a lot of DC content is there too. NBC News said that it might be better to call HBO Max "WarnerMedia+."
RELATED: The 'Friends' Reunion is Back on Track at HBO Max, But Should the Cast Still Make Millions For It?
But maybe just because of the way it was marketed or displayed, Nathanson called it an "opportunity lost." Moffett also noted that COVID-19 affected the launch because it pushed back the Friends reunion, which "would have been the cool, must-have thing to get people to sign up."
All-in-all there was just a "lack of new, buzzworthy content" on the platform, according to Moffett. The price is also steep at $15 a month, he pointed out, adding it's a "failed opportunity" at the moment. 
HBO's many platforms are also very confusing for consumers, even those that already subscribe to HBO
Another big issue HBO had to overcome is the difference between all of their platforms. In addition to HBO, there's HBO Now and HBO Go, and this was all before HBO Max came out. 
HBO Go is an app for people who already have HBO through their cable subscription. HBO Now is also an app and separate subscription for those that don't have cable. As stated above, NBC News reported that the HBO Now apps changed to HBO Max apps automatically. 
That's already confusing. But there also wasn't a major marketing push to tell people those differences. Nor was there a big push to tell people if their HBO apps would convert to HBO Max. And users on Twitter only made up some of the confused customers. 
Overall, it seemed like HBO Max had a very bewildering rollout for consumers and maybe needed more "buzzworthy" aspects to the marketing plan for a more successful launch. 
RELATED: HBO Max: Watch These Feel Good Movies On the New Streaming Service Now