HBO Documentary Series Exposes Harvey Weinstein's 'Villainous' Character
The world learned the entertainment industry's darkest secret in 2017 when investigative journalists Jodi Kantor and Megan Twohey of The New York Times took down Harvey Weinstein. NBC News correspondent Ronan Farrow shortly followed up with details in the New Yorker. In HBO's TV series Catch and Kill: The Podcast Tapes, Farrow takes us down a deeper rabbit hole of investigative intrigue, exposing the very worst of Weinstein's 'villainous' character. 
The 6-part documentary series is based on Farrow's book Catch and Kill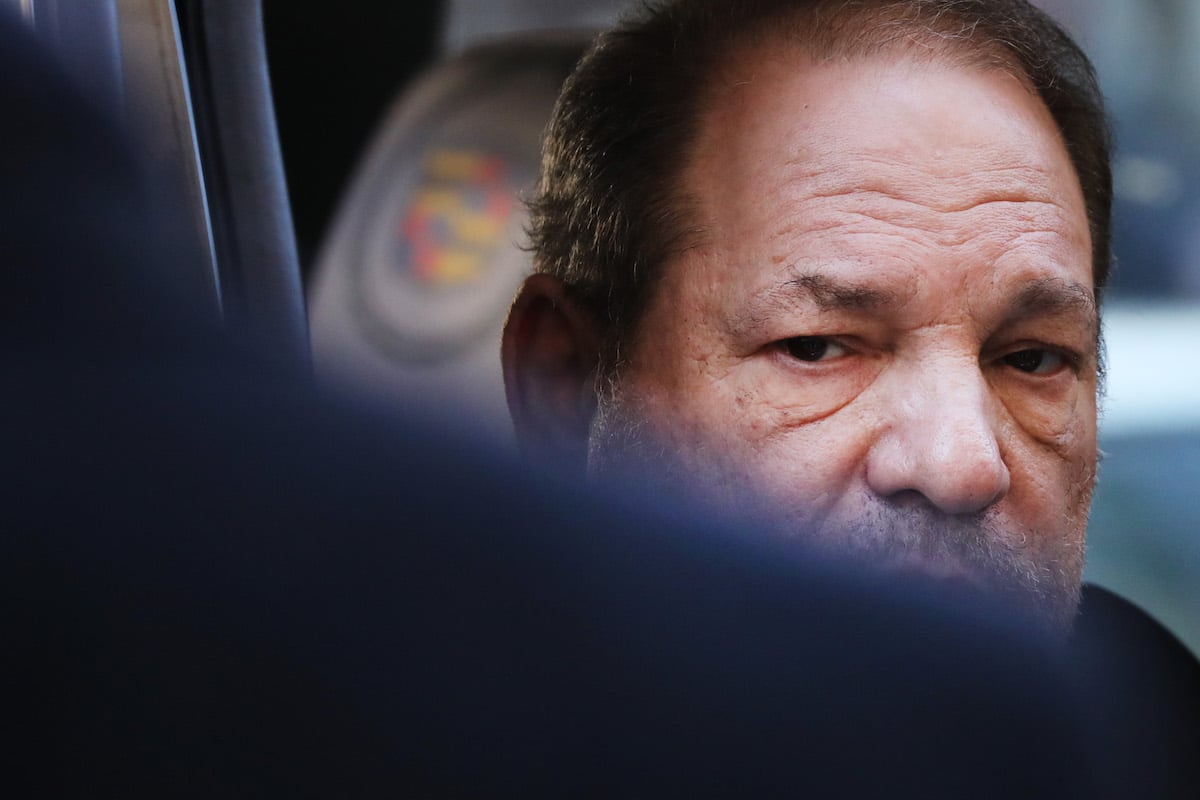 Directors Fenton Bailey and Randy Barbato are responsible for the series, released on HBO and HBO Max in July. It just wrapped up its final episode last week. The story, rife with abuses of power, abuses of women, and the people who risked their very lives to bring the truth to the public, is as captivating as it is revolting. The Emmy-winning directors shared details in a July interview with Salon. 
Barbato emphasized that while there has been sweeping change, it's important to note how difficult it was for those who broke the story to do so.  
"There has been change, but it's important to understand just how difficult it can be for certain stories like this to see the light of day," Barbato explained to Salon. "It is the persistence and hard work of so many people, clearly Ronan at the forefront, being relentless to tell this story against so many odds, against a corporation saying, 'no, we're not going to move this story forward.' Thankfully for all of us, he, with the help of others, kept persisting."
Farrow, the son of actor Mia Farrow and director Woody Allen, has seen his share of controversy. His sister, Dylan Farrow, accused Allen of sexual abuse. Allen ultimately married another of Farrow's sisters, Soon-Yi Previn, allegedly courting her well before she was of legal age. 
Farrow's perspective keenly sharpens his take on the saga of Harvey Weinstein and undoubtedly was a driving force behind his relentless pursuit of the truth. 
The directors feel the series 'pulls back the veil' on investigative reporting 
With Farrow already having written a critically acclaimed book on the topic and the ensuing fallout and an accompanying podcast to boot, the directors felt the series could still bring something new to the table. 
"When you see the people Ronan interviewed, and can put a face to the voice, it creates another dimension," Bailey told Salon. "We were so honored to be able to present and show the victims of Harvey Weinstein over many years." 
Bailey also said the series was a chance to show what goes into such a grueling pursuit. 
"It pulls back the veil and shows you it actually is really hard to bring someone to account, and investigative reporting is hard, difficult, even at times dangerous work," he said. 
As for Harvey Weinstein, Bailey noted that the journey had clarified the degree to which Weinstein destroyed lives. "He's just a villain of the most extraordinary degree, and deserves no compassion, and I hope finds no legal recourse to escape the consequences of his action, the lives he's destroyed," said Bailey. "It completely erases his cultural contributions."
Farrow concurrently appears in Allen v. Farrow
Farrow also appears on HBO in Allen v. Farrow, a documentary centered around Dylan Farrow's sexual abuse case against her father Woody Allen — and the war he waged against Dylan's mother, Mia. 
Undoubtedly it all plays into Farrow contributing a broader perspective  — one that emanates both sympathy for the abuses women have suffered and appropriate contempt for the organized bullying tactics used to silence them. 
"Ronan is formidable," said Bailey. "He doesn't do anything in half-measures. He doesn't do anything at a distance of arm's length." 
And that, perhaps, is why Farrow's work has been so devastatingly effective. 
How to get help: If you or someone you know has been sexually abused, text HOME to the Crisis Text Line at 741741 for free and confidential support.