HBO's 'Somebody Somewhere': Bridget Everett Reveals How the Show 'Bridget-ized Sam'
HBO's Somebody Somewhere may be a scripted series, but the main character, Sam has many similarities to comedian and series creator Bridget Everett – including her love of raunchy (hilarious) comedy.
Set in Manhattan, Kansas, Somebody Somewhere follows Sam (played by Everett) after the painful death of her sister Holly. Sam had returned to Kansas to care for Holly, who had cancer. Once Holly dies, Sam feels lost – but at the same time found when she reconnects with an old friend from high school. The tearfully funny show blends heartbreak with comedy, plus Everett's magical singing voice. Everett recently discussed how she blended her personality into her character.
Bridget Everett is like her character Sam when it comes to music in 'Somebody Somewhere'
Everett, who is known for her raunchy and hilarious cabaret shows she sees herself in her Somebody Somewhere character. "I hate to be hyperbolic, but it was cathartic," she told Vogue about filming the show.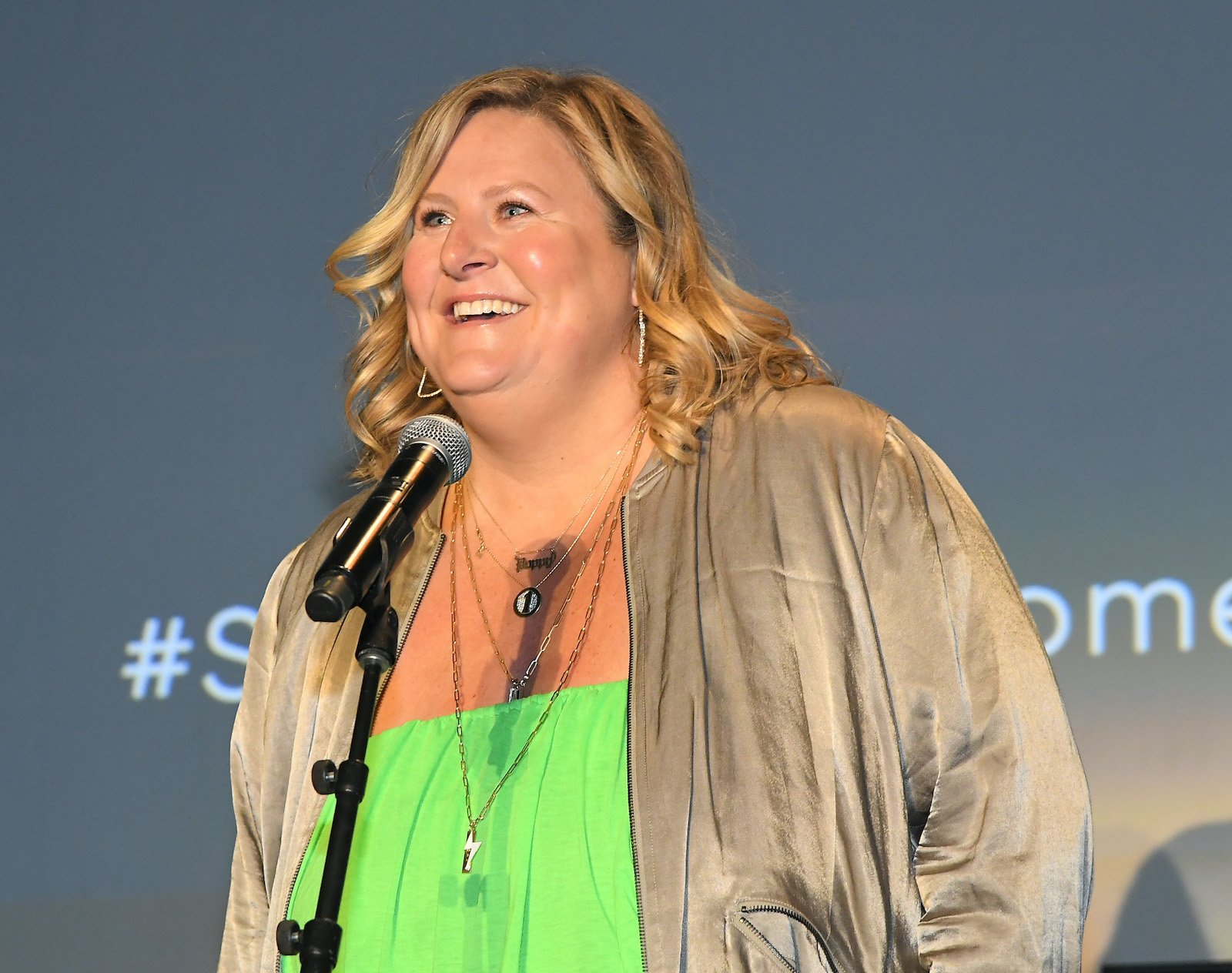 "I've honestly been really depressed without it," she confessed. "I am kinda like my character Sam in that way—without music, I feel a little lost. I love singing and having that intimate connection to a crowd of people. Also, Joe's Pub has the best french fries in the world, and everyone was so warm and welcoming when I came back. For a week, I felt like I was a part of something again."
The last episode was a 'Bridget-ization of Sam'
Toward the end of Somebody Somewhere Season 1, Sam launches into a song that mirrors her cabaret. She's on a Fred Rocco's (Murray Hill) party bus with her friends and lets a hilarious tune rip. She said integrating some of what mirrors her cabaret into the show was something she and the writers considered.
"We constantly talked about the Bridget-ization of Sam," she told Vulture. "Anybody familiar with my stage work, when they're sitting down to watch the series, is probably like, What the f*** is this?'"
"But it was important to give Sam a little bit of spice and show the sides of her that she shut down because maybe they were too much for a conservative town," she continued. "I love that we get to see a little bit of 'Put Your D*** Away' and stuff, because that s*** makes me laugh! It's nice to be around people who let you be the person you want to be, and that's exactly the group she has found."
The lyrics were definitely Everett's. "I gave the props department lyrics to a lot of songs I already have with my band, the Tender Moments," she said. "I just sort of flipped through them and sang what I saw, because the lyrics of a lot of our original songs are ridiculous but they make you laugh. If somebody were to sit down and read a book full of the lyrics I've written in my life, what the f*** might they think?"
She endured many similiarites as her character
Everett said about half of her Somebody Somewhere character mirrors her real life. "The question from the beginning was always how much we wanted to Bridget-ize Sam," she told Vogue. "She's certainly closer to the real Bridget that my stage persona is."
"I waited tables into my 40s and didn't have an artistic expression for a long time, so I certainly relate to Sam feeling sorta rudderless," she added. "I also lost my sister like Sam, and even though I moved to New York and made a lot of emo friends who helped me tap into some of my feelings, I'm still a Midwesterner at heart."
"Grief has been a tough road for me. Making this show has been a really healing process because Sam has to deal with her grief and Bridget never did! But I would say 50% of the show is drawn from my life."
RELATED: Amy Schumer Shares Her Hilarious Tip for Getting Through the Pandemic