HBO's 'The Undoing' Episode 5 Recap and Predictions
The penultimate episode of HBO's The Undoing premiered Sunday night, leaving viewers with multiple suspects in the whodunnit drama. As the psychological thriller continues, twists and turns work to underscore or undermine previous presumptions surrounding the show. As of now, virtually every member of the Fraser-Reinhart clan seems like a possible suspect. So, what happened in episode 5, and what do the most recent events mean for the season finale? 
['The Undoing,' episode 5 spoiler warning]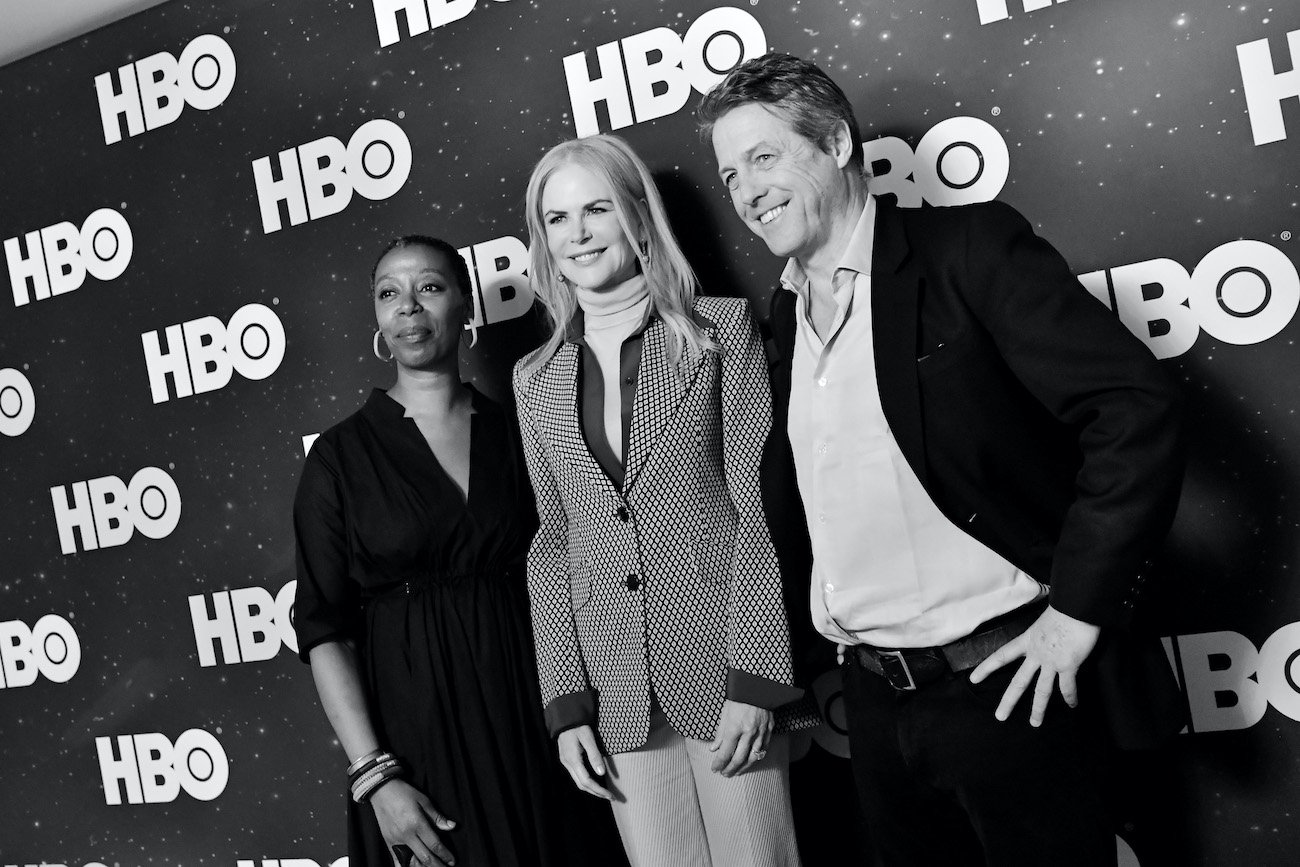 Much of episode 5 takes place in a courtroom 
Episode 5 mostly takes place in a courtroom; Hugh Grant's Jonathan Fraser is on trial for the murder of Elena Alves. It's up to his lawyer, Haley Fitzgerald (Noma Dumezweni) to direct attention away from her client. She examines and cross-examines various witnesses to reroute the jury to a faulty police investigation, and a set of detectives looking to close the case on such a violent crime as quickly as possible. 
Haley Fitzgerald notes that Grace Fraser was also located near the crime scene the night of the murder (which was caught on camera) and that Elena's husband's DNA was also at the sight. She does not use these tidbits to place blame on other individuals; rather, she uses such information to make it clear that other people should have been on the list of possible suspects.
What went on outside the trial 
Outside the courtroom, the relationship between Grace and Jonathan takes a turn, as Grace heads home to sleep in the same bed as her husband one night. She later discovers that the story he told her about his family dog that died was not accurate; he was not blamed for the death of a dog, but rather the death of his younger sister. 
When Grace receives a late-night call from Jonathan's mother, she finds out that after his sister died, Jonathan showed no signs of guilt. He showed no pain. Questions of sociopathy surrounding Jonathan become focal. Yet, right before the episode ends with Jonathan once again in the hot seat, Grace discovers what is presumably the murder weapon in her son's violin case. The two make eye-contact as her son, Henry awakes to his mother kneeling on the ground with his violin case opened before her.
What does the end of episode 5 mean for 'The Undoing' finale? 
The Undoing has succeeded in keeping its list of suspects expansive enough to prevent predictability. It could still be Reinhart. Remember: Reinhart told Jonathan he would kill him with his own hands if he tried to run when he was released on bail. 
Could it be Henry? Could Henry possess his father's sociopathological tendencies? Is that what the episode's ending was alluding to? It seems more likely that Henry is keeping a secret for someone — his grandfather, or the father he idolizes. 
Or, was Henry just shocked to see his mother in his room at night? Did Reinhart capitalize on a child's tendency to keep things a mess — hiding a weapon in a place Henry would never look – where his violin belongs (not on the floor surrounded by his dirty laundry)? The more that occurs, the more arrows that point to Reinhart — or a coverup involving Reinhart and others…