Hearties Are Afraid Kavan Smith Might Be Leaving 'When Calls the Heart' After Cliffhanger Episode
[This article contains spoilers for the April l2 episode of When Calls the Heart] 
Could Kavan Smith be leaving When Calls the Heart? In the April 12 episode, titled "Into the Woods," a dangerous windstorm put many residents of Hope Valley in peril. But at the end of the cliffhanger episode, it was Smith's character Lee Coulter whose fate hung in the balance. Now, Hearties are worried that the actor might be exiting the popular Hallmark Channel drama.
Lee suffers a serious injury 
In the latest episode of WCTH, Elizabeth (Erin Krakow) and some of her students went on a field trip to the woods. But when the weather turns nasty, she and the kids are in serious jeopardy. Mountie Nathan (Kevin McGarry) steps up and goes to check on the group. Fortunately, she, the children, and Nathan all make it home safe (though not without a serious scare). But the same can't be said for Jesse (Aren Buchholz) and Lee, who have headed out to check on some timber. 
With Lee and Jesse missing, everyone fears the worst, especially Jesse's new wife Clara, who has already been widowed once before. A search party sets out to find the men. Fortunately, Jesse is discovered unharmed. But a tree has fallen on Lee, and he's seriously injured. The episode ends without revealing how — or if — Lee recovers from the accident.
Could Kavan Smith be leaving 'When Calls the Heart'?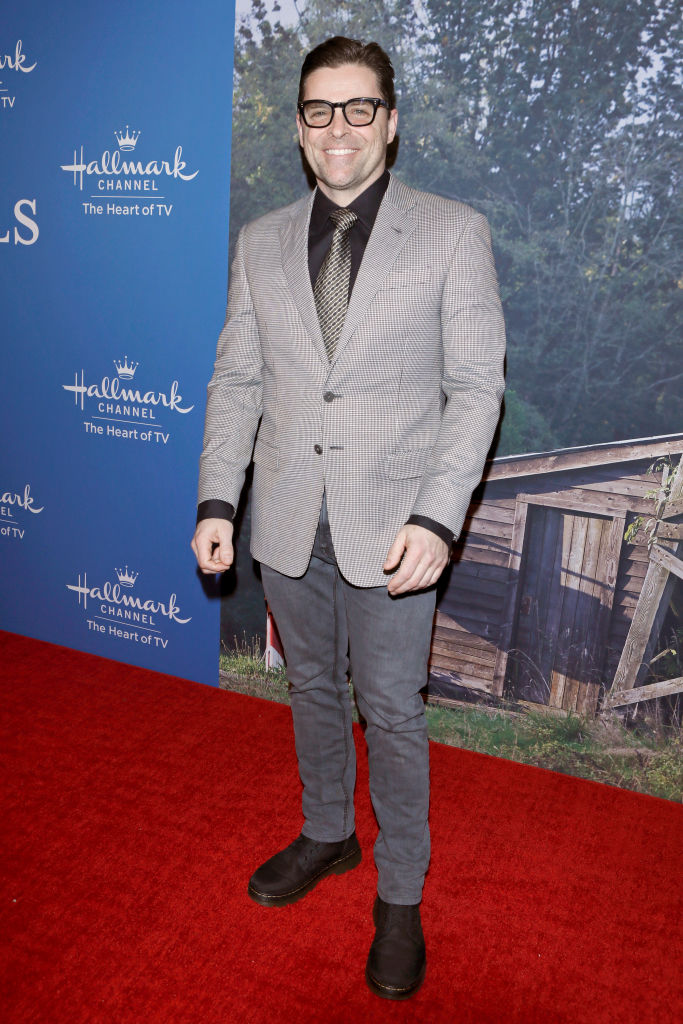 A preview for the next episode of When Calls the Heart, "New Possibilities," (airing April 18) suggests that Lee's recovery is no sure thing. The clip shows Bill (Jack Wagner) and other residents of Hope Valley nervously awaiting news about his condition. 
With Lee's fate up in the air, some Hearties are worried that the character could die, leading to Smith's exit from the show. 
"As if my anxiety wasn't high enough….save Lee!!!" one concerned viewer wrote on Instagram.  
Many fans were worried about how Rosemary (Pascale Hutton) would cope if her beloved husband died. 
"I really hope Lee is ok," one commented. "Rosemary is my favourite character and she's always so cheery and positive she doesn't deserve to lose her husband."
"Do we have to wait until next week to find out if he is ok? He'll be ok, right???" asked another panicked Heartie. 
Even the WCTH cast is freaking out about Lee's accident. "A whole week before we can get an update on Lee?!" Chris McNally, who plays Lucas Bouchard, tweeted. 
Fans can't handle more Hope Valley heartbreak
Right now, Lee's future is uncertain, and viewers will simply have to wait until the next episode to find out whether he recovers. But Hearties are clearly rooting for Lee to pull through.
On social media, many hinted that they couldn't handle another tragic death. After all, the show began with a devastating mining accident in which many of the men of Hope Valley (then called Coal Valley) were killed, leaving their wives and children struggling to cope in the wake of the loss. Then, at the end of season 5, Elizabeth's husband Jack Thornton (Daniel Lissing) died in an accident. 
Fans have also had to come to terms with the unexpected departure of Lori Loughlin, who played Abigail Stanton. The actress was fired and her character abruptly written off the show midway through season 6 after Loughlin was implicated in the college admissions bribery scandal. To lose Lee, whose character was introduced early in season 2, would be another blow. 
"If something happens to Lee I will never forgive the writers," one fan declared. "Jack was hard enough I can't! I just can't!"