'Heartland': Graham Wardle Did Not Know Much About Horses When He Joined the Show's Cast
Heartland premiered on CBC in 2007, and season 16 of Heartland is currently filming. The TV show is based on a book series of the same name by Lauren Brooke and stars Amber Marshall as the show's central character, Amy Fleming.
Before season 12 of Heartland premiered, Marshall and actor Graham Wardle were interviewed about the show by Brief Take. In the interview, Wardle revealed he knew very little about horses before joining the Heartland cast.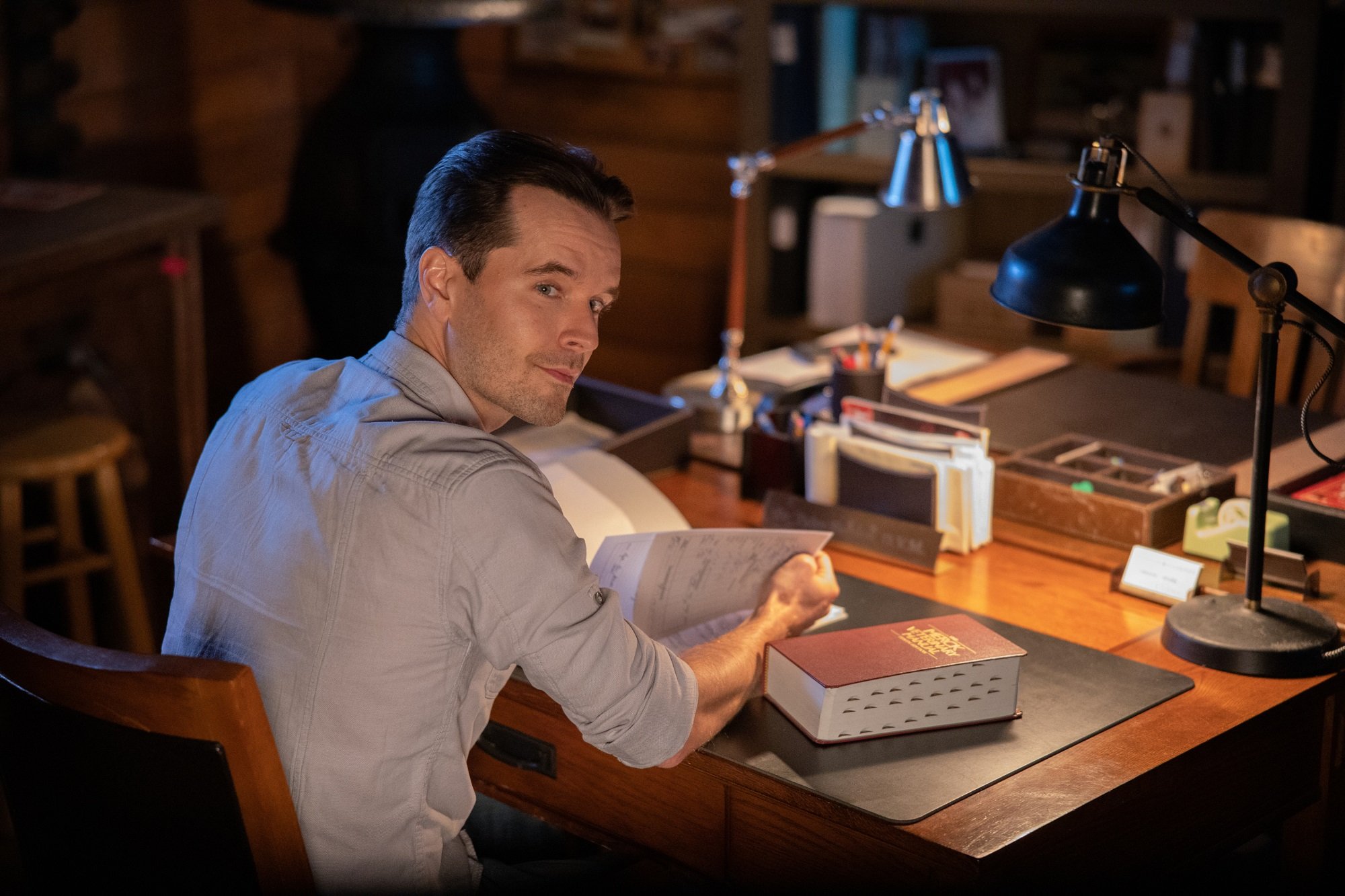 Graham Wardle joined the cast of 'Heartland' in season 1
Heartland follows the lives of Amy and her family on Heartland Ranch, where Amy rehabilitates traumatized horses. Wardle joined the show's cast in the first season as Ty Borden, a ranch hand.
Ty becomes Amy's main love interest, and the two characters eventually marry and have a daughter named Lyndy (Ruby and Emmanuella Spencer). Career-wise, Ty goes from knowing very little about animals to becoming a veterinarian.
In the 13th season, Ty and Amy are both shot but appear to make full recovery by the season's end. However, in the first episode of season 14 of Heartland, Ty collapses and dies. It's explained that complications from Ty's gunshot wound caused his death.
Subsequent seasons of Heartland have shown Amy and her family processing their grief and moving on.
RELATED: Scott Disick's Former Modeling Career Included Book Covers
Graham Wardle did not know much about horses before joining the 'Heartland' cast
Amy's bond and connection with horses are at the center of Heartland. Because of this, horses and other animals play an important part of the TV series.
Before the show's 12th season premiered in 2019, Marshall and Wardle were interviewed by Brief Take about the CBC show.
"When the series started, Graham didn't even know that horse culture existed," Marshall told Brief Take.
"I knew that people rode horses, I just didn't know how many people still rode horses," Wardle said.
Marshall then shared that Wardle's lack of experience with horses made the show more realistic.
"Well my character knew horses, whereas the character of Ty was brand new even to the world of living in a rural environment, so I think that our own personalities really matched well with those characters… So there's a lot of realism to the characters as well, and they did a fabulous job casting everyone from the top down," Marshall said.
RELATED: 'Grey's Anatomy': Which Beloved Character Had the Happiest Exit From the Show?
Season 16 of 'Heartland' is currently filming
Season 15 of Heartland ended in December 2021, and some fans were left wondering if the show would return to CBC. On June 1, Marshall confirmed season 16 of Heartland is indeed happening.
"Hey Heartland fans, Amber Marshall here. And I am very excited to finally announce that season 16 of Heartland is a go. So we will start shooting next week," Marshall said in a YouTube video announcing the new season.
RELATED: 'When Calls the Heart': Why Team Nathan Fans Need to Stream 'Heartland' on Netflix