'Heartland' Will Return for Season 16
In a new YouTube video, 'Heartland' actor Amber Marshall confirmed that the CBC show will return for season 16 later in 2022.
Season 15 of Heartland concluded in December 2021. For the past few months, it has been unknown if the TV show would have a new season. On June 1, actor Amber Marshall, who plays Amy Fleming on the show, announced that Heartland will indeed be returning for season 16 on CBC.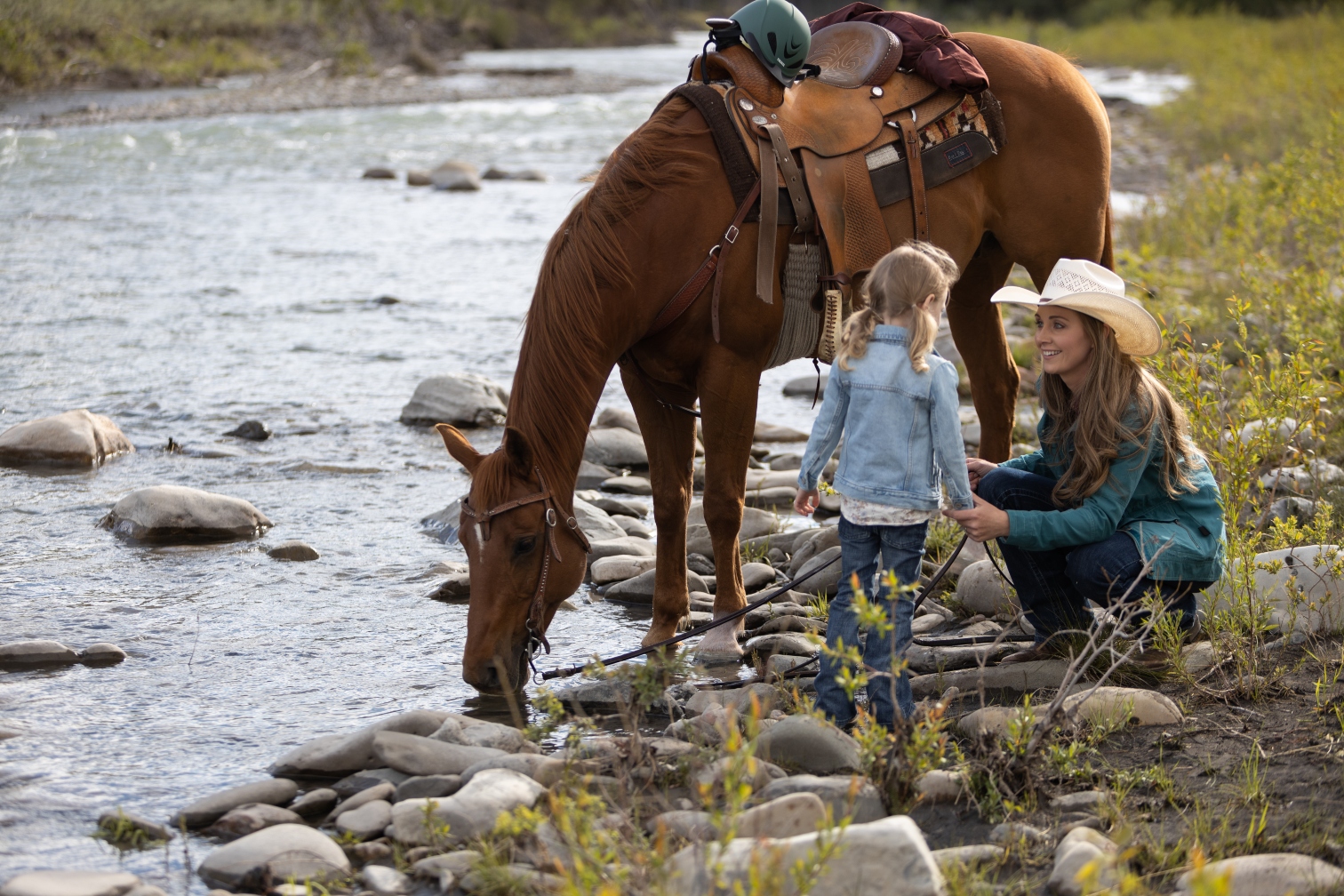 Amber Marshall announced season 16 of 'Heartland'
Heartland is based on a book series of the same name by Lauren Brooke. Marshall is the show's central character, Amy Fleming.
On June 1, Marshall published a new video on her YouTube channel announcing that season 16 of Heartland will be happening.
In the video, Marshall stands outside next to a horse and says:
"Hey Heartland fans, Amber Marshall here. And I am very excited to finally announce that season 16 of Heartland is a go. So we will start shooting next week. It's already been a busy few weeks of prep, and I know that many of you have been speculating and saying 'I think maybe it's going.' And I was sworn to secrecy so I appreciate everyone being so understanding and I just — it's, it's surreal really."
Amber Marshall thanked fans for making the show possible
Heartland originally premiered on CBC in 2007, and the family drama became "the longest running one-hour drama in Canadian television history" in 2014 according to CBC.
In her video message, Marshall thanked fans for continuing to watch the show.
"I mean 16 years on this show has been so incredible. I love every minute of it, and I think back to when I first moved out to Alberta to film this show, and here I am 16 years later, living on a beautiful ranch, kind of living the Heartland lifestyle, with my many horses including Hawk here, who's been with me for quite some time, over 10 years," Marshall said.
She continued, "So I just want to say a big thank you to everyone who has been so supportive of myself and the show because I wouldn't be doing this if it wasn't for you guys."
Season 16 of 'Heartland' will premiere later in 2022
Heartland follows the life of Amy on her family's ranch, Heartland Ranch. The heart of the show focuses on Amy healing abused and traumatized horses through natural horsemanship.
Amy lives on Heartland Ranch with her older sister Lou Fleming (Michelle Morgan), grandfather Jack Bartlett (Shaun Johnston), and her daughter Lyndy (Ruby and Emmanuella Spence). Her father Tim Fleming (Chris Potter) is also a main character on the show.
Graham Wardle previously played Amy's husband Ty Borden, but his character died in season 14 of Heartland after Wardle made the decision to leave the show.
According to Marshall's new video on YouTube, season 16 of Heartland will premiere later in 2022.
"So thanks again, and you can look forward to more Heartland coming this fall," said Marshall.