'Heartstopper': How Old Is the Cast Compared to Their Netflix Characters?
Netflix's coming-of-age series Heartstopper tells a heartwarming and optimistic LGBTQ story. The leading characters, Charlie Spring and Nick Nelson, are both in high school in different grades. Most of the series's characters are teenagers still trying to figure things out. Fans want to know if Heartstopper's main cast is the same age as their on-screen counterparts.
[Warning: This article contains mild spoilers for Heartstopper.]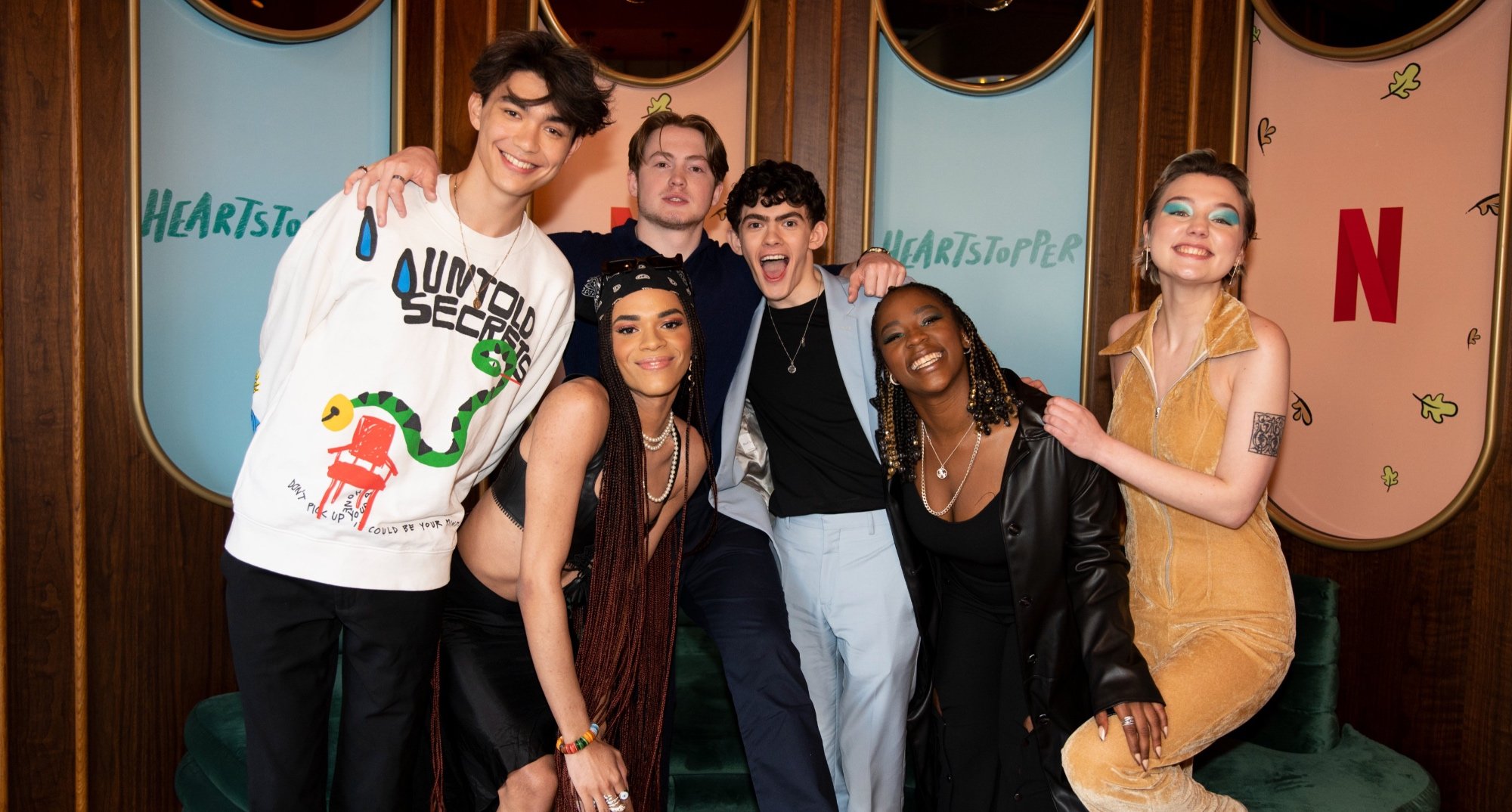 Sebastian Croft stars as Ben in the cast of 'Heartstopper'
The actor plays inarguably one of the most hated characters in the Netflix series. Sebastian Croft plays the role of Charlie's first boyfriend, Ben Hope. Fans disliked the character because he refused to acknowledge Charlie as his equal and boyfriend over the fear of being bullied for his sexuality.
In the series and graphic novels, Ben is supposedly older than Charlie. Ben is 16-years-old and would likely be in year 11. Compared to the character, the Heartstopper cast member is older. Croft is 20-years-old and was born in December 2001.
'Heartstopper' is Kizzy Edgell's first main cast role
The romance spotlight was not only on Charlie and Nick. Fans fell head over heels with the character Darcy Olsson, played by cast member Kizzy Edgell in Heartstopper. She is the friend and girlfriend of Tara Jones, played by Corinna Brown. Darcy attends an all-girls school and is roughly the same age as Charlie in the series.
This means Darcy should be around 15 or 16 in the series. According to Edgell's Instagram, the actor is only a few years older than her series character. Edgell is 19-years-old.
Corinna Brown plays the role of Tara Jones in the Netflix series
Unlike some of her co-stars, actor Corinna Brown is supposedly much older than her character. The Heartstopper cast member plays the role of Tara Jones, a student at an all-girls school. She befriends Elle, played by Yasmin Finney, and gets caught up in gossip that she is dating Nick Nelson.
In reality, she is dating her best friend, Darcy. The graphic novels describe Tara as being 15-years-old while the real-life actor recently graduated from college. According to The Focus, Brown is a uni graduate and trained at the University of Essex's East15 acting school. The actor is 23-years-old and celebrated her birthday on Christmas Eve.
Cast member Tobie Donovan plays the quiet friend in 'Heartstopper'
Sometimes the quietest character is everyone's favorite. In Heartstopper, actor Tobie Donovan plays the role of Isaac Henderson. He is part of Charlie's friend group who rarely talks and enjoys reading a good book instead of socializing. Every once and a while, he has a witty comment. In Oseman's novels, the character does not exist and was created for the series.
Isaac is the same age as his friends at around 15-years-old and in year 10. The real-life actor is not far off in age compared to the series character. Donovan is currently 19-years-old.
Yasmin Finney joined the cast of 'Heartstopper' as Elle
For Oseman and the executive producer, a diverse cast was everything. Therefore Netflix's open casting call was honest in who they were looking for in the role of Elle Argent. Actor Yasmin Finney landed the main cast role as the character in Heartstopper.
After her transition, Elle is one of Charlie's close friends who transferred from the all-boys school to the all-girls school. The character is slightly older than her friends, and the comic has her between 16 and 17-years-old. Finney is not far off from her character in real life and is 19-years-old.
Charlie's protective friend Tao Xu is played by actor William Gao
In every friend group, the protective friend looks out for everyone else and tries to keep the status quo. Heartstopper cast member William Gao plays the role of Charlie's best friend, Tao Xu. In the series, Tao is wary of Charlie's feelings for Nick and is afraid he will get hurt again. He also wards off bullies.
He starts to spend more time with Elle, and their friendship starts to blossom something more. According to the Heartstopper Wiki, Tao is the same age as Charlie at 15 and in year 10. Gao is close in age to his on-screen character and is 19-years-old.
Kit Connor plays the role of rugby player and Charlie's crush, Nick Nelson
Leading actor and cast member Kit Connor stole fan hearts a Nick in Heartstopper. Tao even describes the character as a macho rugby player who is likely straight. When Charlie becomes his new deskmate, he develops feelings he has never experienced before.
A clear point is made in the series that Nick is a grade above Charlie. He is in year 11, making him 16 or 17-years-old. Connor is likely the one actor in the Heartstopper cast who is incredibly close to his character's age. He was born in March 2004 and is 18-years-old.
In an interview with Attitude Magazine, Connor explains he and Joe Locked being close in age to their characters and still being in school is important. "We're still very much immersed by that world because it's a different world being in school. Everything, you know, even the smaller things feel massive."
Joe Locke is only a few years older than his 'Heartstopper' character
Much like Connor, Joe Locke is a few years older than his on-screen character Charlie. The character is in year 10 and is 15-years-old in a coming-of-age LGBTQ story. Charlie has been openly gay for a while but experienced bullying and has a secret relationship with Ben. Becoming friends with Nick makes Charlie realize the respect and love he deserves.
Locke is currently 18-years-old like his co-star, and was born in September 2003. Heartstopper is his first major on-screen role as the leading actor in a cast. He even learned to play the drums to perfectly portray Charlie.