'Heartstopper' Season 2 Approved by Netflix Along With a Third Season – Here's Everything We Know
Fans got their wish as Netflix announced that the hit LGBTQ series Heartstopper has been renewed for more seasons. The series climbed into fans' hearts depicting a realistic and heartwarming coming-of-age story of friendship, love, and sexuality. Based on Alice Oseman's graphic novels, the main cast and author were hopeful for a renewal. Heartstopper Season 2 will continue Charlie Spring (Joe Locke) and Nick Nelson's (Kit Connor) love story.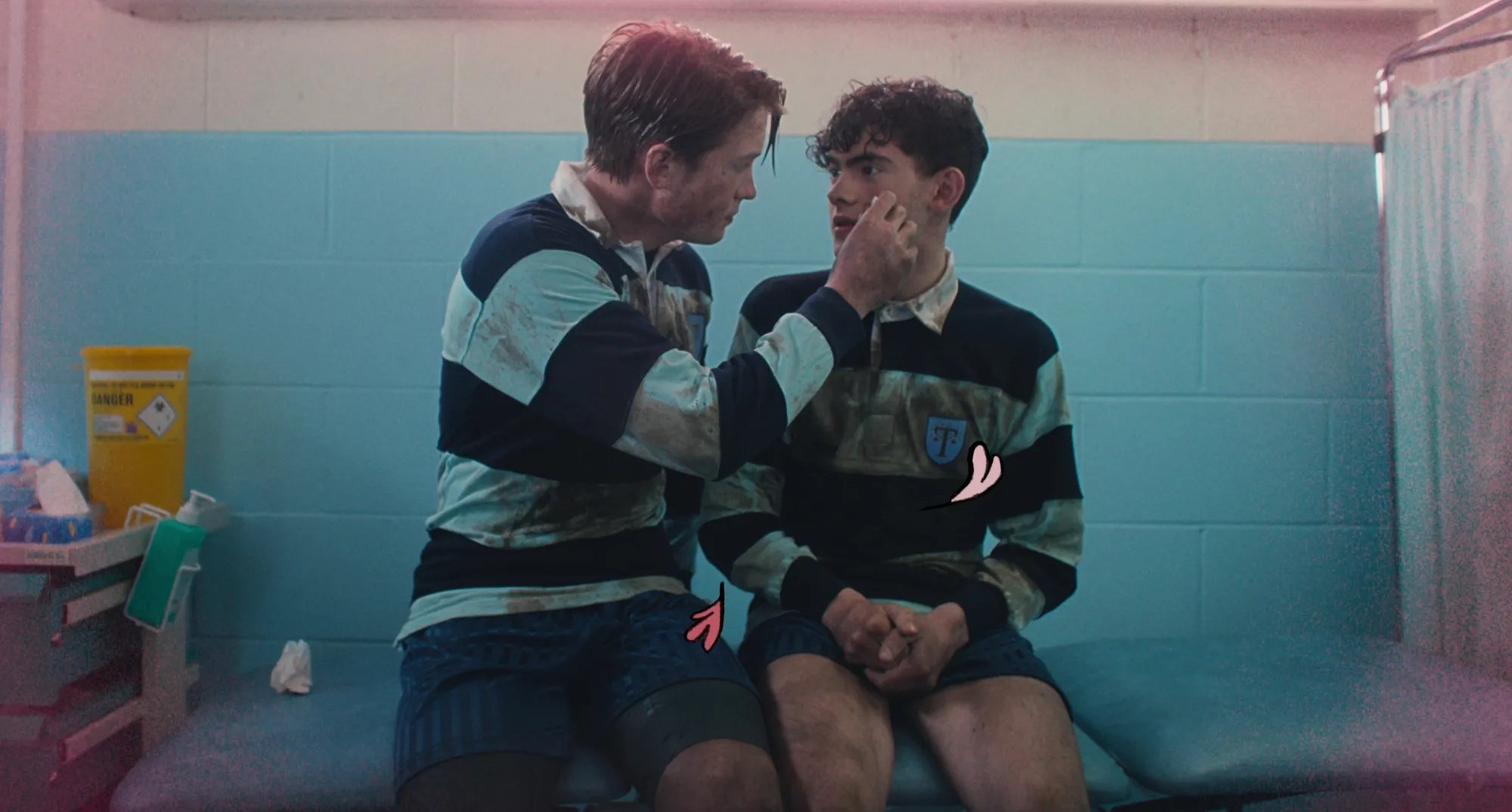 Alice Oseman reported 'Heartstopper' will continue with a two-season renewal on Netflix
According to Netflix Tudum, Oseman happily reported the Netflix series got a renewal, and fans are over the moon. The author announced Heartstopper Season 2 and Season 3 with a short, fast-forwarded reel of her illustrating Nick and Charlie on an iPad. The song "Bang Bang Bang" by Lauran Hibberd plays in the background. The lyrics could not be more appropriate as they say, "Bang Bang Bang I'll be back again."
Oseman finishes the illustration by writing "2 more seasons." Fans can see the happiness in the author's eyes as the series has gained so much love from global fans for its storyline and charming leading cast.
In another Tudum article, Oseman explains her hopes for the series. "I hope that it just makes people smile and brightens their day — but I also hope that it inspires, particularly, young queer people to believe that they can find happiness and find romance and find friendship," said the author.
Will Netflix's 'Heartstopper' Season 2 follow the graphic novels?
RELATED: 'Heartstopper': Yasmin Finney and Will Gao Were Shocked by Netflix's Casting Call
The plot for Heartstopper Season 2 has not been officially revealed, but fans have a general idea of what could occur. Oseman previously reported the first season encompassed more than one novel. She teased that if the series were renewed, fans would get to see a new possible romance.
She was implying to Charlie's art teacher Mr. Ajayi (Fisayo Akinade). In the novels, he begins a budding romance with another teacher fans have yet to be introduced to. The following novels also have an important trip to Paris where Mr. Ajayi forms a friendship with the other teacher.
Oseman has also previously explained Heartstopper Season 2 would also explore more mental health themes. According to Digital Spy, it is an important aspect of the novels and for the main characters. "The challenge of writing Heartstopper is exploring those darker issues while keeping the tone so optimistic and hopeful. That has been, like, the struggle of writing it for me the whole way through," explained Oseman.
Fans who kept a keen eye on Charlie in the series might have noticed his habit of not wanting to eat. It is a topic that is often discussed and becomes a big part of his story with Nick in the novels. The following seasons of Heartstopper have a lot to explore, but there is no set premiere date or plan.
Fans cannot contain their excitement over the news of the series renewal
RELATED: 'Heartstopper': Where Fans Can Read Alice Oseman's Graphic Novel Series
Since the initial premiere a month ago, fans have gotten hooked on almost every aspect of the series. Fans felt it was a new and refreshing take on an LGBTQ story that showed love, compassion, friendship, and turmoil. Actor Locke and Yasmin Finney express the series has an "optimistic" view and a lighthearted version of reality audiences need to have.
Fans on Twitter express their glee over Heartstopper Season 2 and the third season. Some fan comments read, "U MADE ME SCREAM AT WORK IM SO EXCITED," "WE WONNNNNNNN," and "THIS IS THE BEST DAY OF MY LIFE GOD IS REAL." Another fan also comments, "I'm incredibly happy. Beyond words. What are these tears forming in my eyes!?!!"
Hopefully, the new installments will explore Elle (Finney) and Tao's (Will Gao) budding relationship that started to flourish in the second season. Until more concrete details, fans get to binge-watch the first season repeatedly.
RELATED: 'Heartstopper': How the LGBTQ Series Differs From 'Euphoria,' According to Yasmin Finney