'Heartstopper': Why Joe Locke Celebrated Landing the Leading Role Alone at Home
Netflix had a global open casting call for the cast of 'Heartstoppers,' Joe Locke was one of the 10,000 new actors who applied for the series and sent in self-tapes for the audition.
Netflix's Heartstopper is a first for many of the main cast. Actors like Joe Locke have just started their acting careers at the age of 18. His role as Charlie Spring is his first major role and leading role in his career as an actor. With Heartstopper becoming Netflix's most-streamed series with a 100% Fresh rating from Rotten Tomatoes, Locke recounts how he got the role and why he celebrated alone.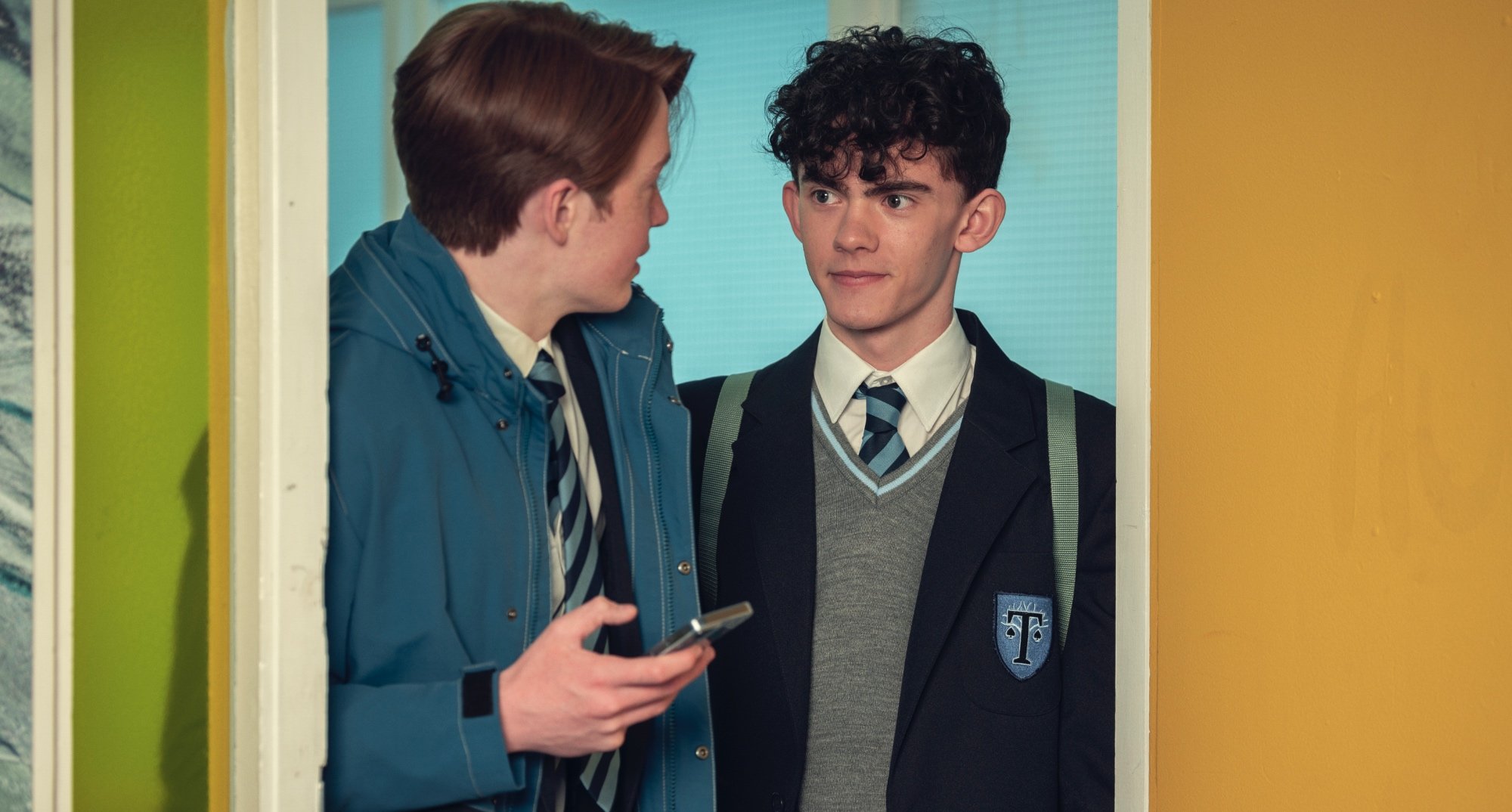 Joe Locke stars in 'Heartstopper' as the lovable and timid Charlie Spring
Unlike his co-star Kit Connor, Heartstopper is Locke's first acting gig as a professional actor. He stars as Charlie Spring, a 15-year-old student at an all-boys school who is openly gay. The series tells a resonating LGBTQ story as Charlie falls in love with his new deskmate, Nick Nelson (Connor).
Nick is the school's best rugby player, handsome and who many believed was straight. But his friendship with Charlie opens his eyes to a new type of love that feels genuine and right.
Locke described Heartstopper as a series that tells an LGBTQ story with optimism and allows young fans to learn they deserve to be happy and loved. But before becoming Charlie based on the original graphic novels by Alice Oseman, Locked had to land the role first.
Joe Locke had to celebrate landing the role in 'Heartstopper' alone due to coronavirus
Since the fame of Heartstopper, Locke has been busy on multiple morning shows and explaining the process of getting the role. On BBC Breakfast, Locked explains Netflix had an open casting call audition for the characters in the series. It was for actors who did not have agents or were new to the industry.
"It's always been my dream to do this, to be in a show. And I went for it and managed to get it somehow," said Locke. The actor explains the auditioning process took place at the end of 2020 into 2021 at the height of coronavirus.
"There were loads of zoom recalls and self-tape in my room with my phone on four books. My mom in the background reading it for me. Then I did a zoom and then an in-person audition in Windsor in February. It was my first time leaving the Isles of Man during Covid where everyone was wearing masks, and I was like, 'I don't know what I'm doing," said Locke.
On This Morning show, Locke explains he screamed when getting the part but had to celebrate alone. "So I had to fly to London for an audition and fly home and isolate on my own for two weeks in my house," said the actor. When his agent called him to confirm he got the role, only Locke and his dog were present. He later Facetimed his mom to tell her the news.
The actor added new elements to his character compared to the graphic novels
Heartstopper adapts Oseman's first two graphic novels with future seasons adapting the other storylines in the other installment. When taking an illustrated character and bringing them to life on-screen, Locke and the cast had to find a way to make it their own.
In an interview with Attitude Magzine, Locke explains he and the cast went through the script and characters with Oseman. If Oseman showed signs of not liking something, the cast would do the opposite. Locke explains he and the cast had to add their own tweaks to their Heartstopper characters.
"Adapting a graphic novel into screen, you have to add certain elements of the character, and especially the series is so much more of an ensemble piece. There's definitely more relationships that are different than in the novel, than there are in the series. It adds a complex element of also adding the humanity of the characters as well and making them real people."