Heather from 'Below Deck' Apologized for Racial Slur, Says She Learned Her Lesson – Rayna Doesn't Seem to Agree
Heather Chase from Below Deck had fans doing a double-take when she uttered the N-word more than once during a drunken night out with the crew.
She bantered back and forth with deckhand Rayna Lindsey who said n*****. Chase replied using the same word and then said it again later on the boat. Lindsey calmly called Chase out for saying the word multiple times and Chase seemed embarrassed and ashamed. She said she didn't recall using the word but apologized. However, Lindsey said she doesn't exactly buy Chase's apology, sharing that she seemed pretty comfortable saying the word.
Heather apologized when the 'Below Deck' episode aired
Chase issued an apology for saying the N-word on Instagram immediately following the Below Deck episode. "I am sorry for the hurt my ignorance caused Rayna in tonight's episode," she shared on Instagram shortly after the incident. "While I apologized to Rayna throughout the season, I cannot express enough how remorseful I am."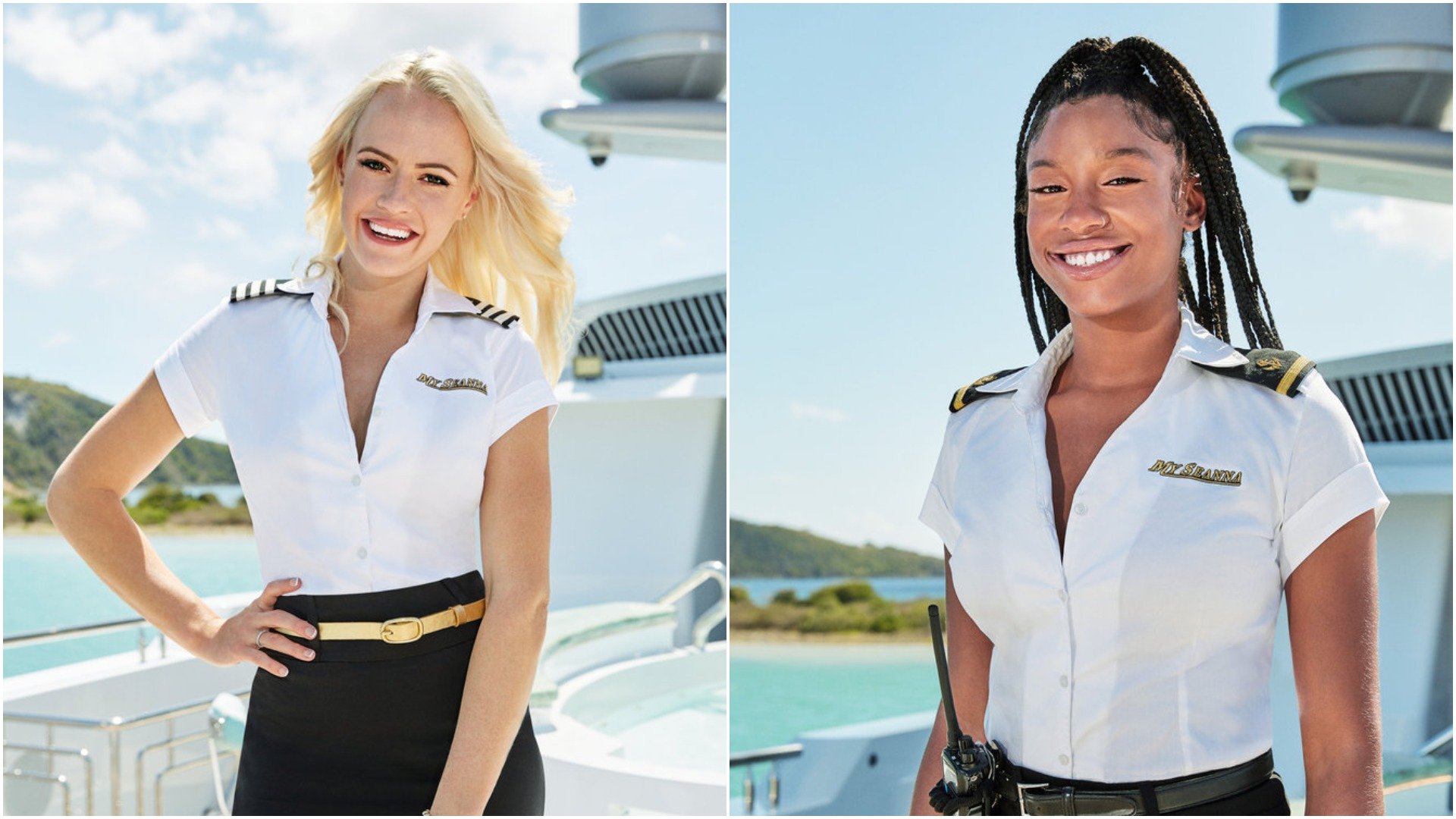 She continued by adding, "Over the past nine months since this episode was filmed, I have learned how my words and actions can affect others and I vow to do better in the future." Her post, however, was met with mainly angry remarks, bashing her for actions with a few people hoping she truly learned from her mistake.
Rayna Lindsey says she doesn't buy Heather Chase's apology
For her part, Lindsay slammed the network, Chase, and others for how they responded when she shared that Chase used the N-word. She also said in an Instagram story that the fallout explains why she looks upset the rest of the season.
RELATED: Below Deck's Paget Berry Doesn't Think He Would Have Found Love (or Stayed in Yachting) if He Returned for Season 2 (Exclusive)
As for Chase's apology, Lindsey referred to it as "fake as hell" and didn't feel as though the apology was authentic. Lindsey responded to how the storyline will unfold, especially if someone will hold Chase accountable.
In the end, does Lindsey forgive Chase for saying the N-word? "I don't," she shared on her Instagram story. She added they were never really friends but she wishes Chase well.
Fans wonder why Bravo hasn't responded
Several fans targeted Bravo and the network's silence after the episode aired. "Very disappointing in Bravo not addressing Heather's comment," one fan tweeted.
Some people reflected on the swift action taken against four cast members from Vanderpump Rules and Peter Hunziker on Below Deck Mediterranean for racist actions and remarks.
The network went on a firing spree during the Black Lives Matter protests first with Vanderpump Rules. Kristen Doute and Stassi Schroeder were fired for falsely calling the police on a Black cast member years ago. Max Boyens and Brett Caprioni were also fired for racist tweets they wrote years ago.
But then Hunziker was fired for posting a sexist and racist meme on Instagram. When horrified fans commented, he doubled down on the share. The entire season had already been filmed, so Bravo fired Hunziker, and the production company, 51 Minds edited Hunziker out of the rest of the season. Editors did such a good job, some fans forgot who Hunziker was as the season continued.
RELATED: 'Below Deck': Wes O'Dell Explains Drama on Deck – 'Things Are Going to Go Wrong Because We're Trying to Rush Around' (Exclusive)