Heather Rae Young Reveals She 'Doesn't Feel the Need' to Have Kids With Tarek El Moussa
Don't look for a baby bump on Heather Rae Young anytime soon. The Selling Sunset star — who is engaged to Flip or Flop's Tarek El Moussa — says she isn't planning to have a baby with her future husband. Right now, she's happy being a "bonus mom" to Tarek's two kids with his ex-wife, Christina Haack.  
The 'Selling Sunset' cast member says this is the No. 1 question she gets asked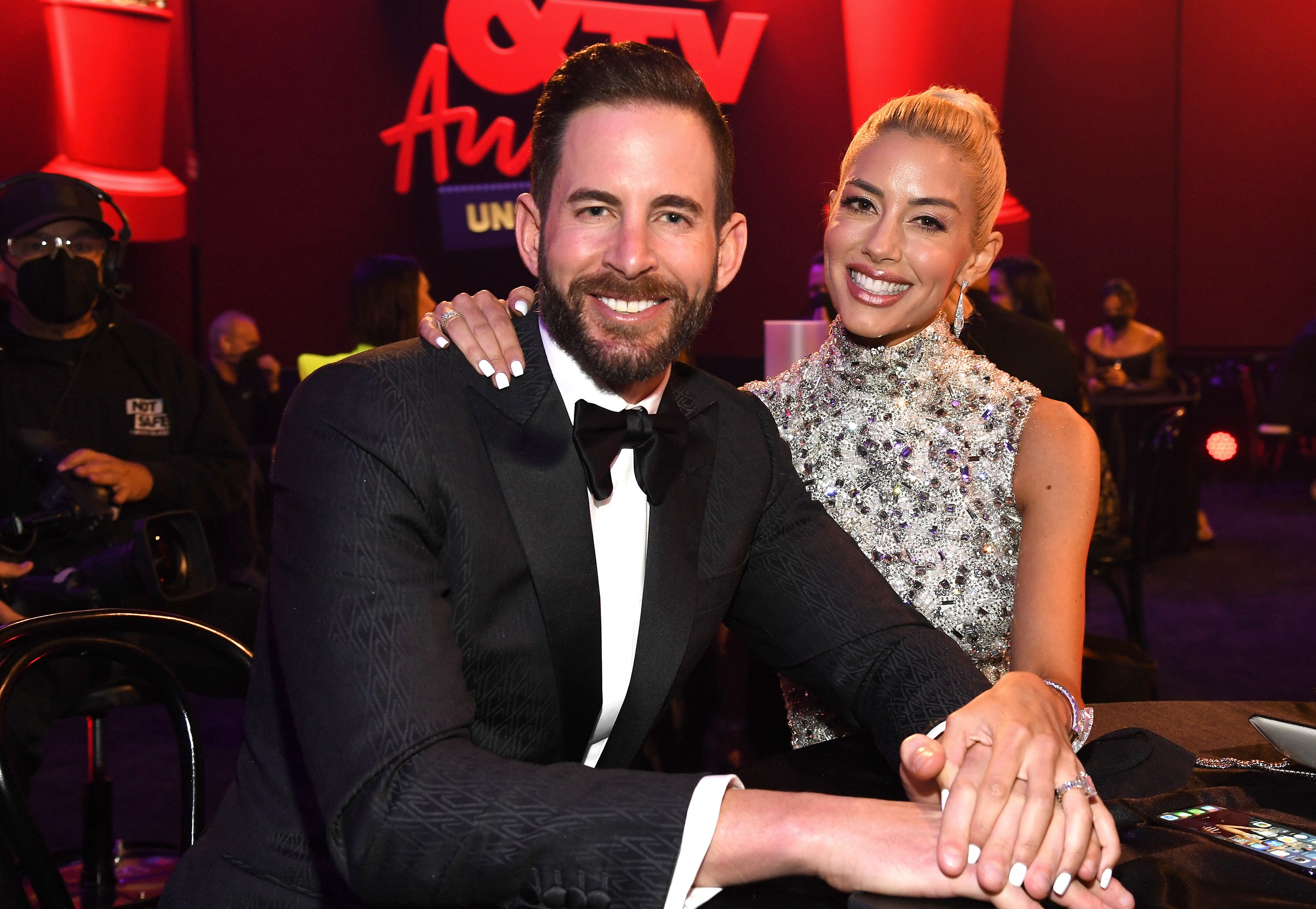 RELATED: Heather Rae Young Calls Co-Parenting With Christina Anstead 'Great', Though 'We Don't Mix Our Lives With Hers'
Young addressed the baby speculation in a June 27 Instagram post. The reality TV personality said fans often wonder if she and El Moussa are thinking about adding a little one to their household.  
"Probably the number one question I get asked is if Tarek and I are adding more babies to the family and if you caught @edailypop last week when I was hosting, you know the answer but thought I'd share for everyone else who missed it," she wrote.
She went on to say that her blended family feels perfect as it is and that she didn't feel the need to expand it. 
"I never knew how much love I had to give until I came into these babies lives and as of now I can't see myself wanting to add another into the family," she added. "The kind of family we have is special and my heart is so full already that I really don't feel the need for more."
Heather Rae Young is happy being a stepmom to Tarek and Christina's kids 
Young also shared a clip from her Daily Pop appearance where she shared that she and El Moussa have his kids, 10-year-old Taylor and 5-year-old Brayden, "50% of the time." She said she takes an active role in parenting. 
"I am such a good bonus mommy," Young said. "I adore those kids." She added that she "raise[s] them like they're mine.
When it comes to co-parenting, Young has made it clear that she, El Moussa, and Haack are all on the same page. 
"We co-parent very well together," she told Us Weekly in an April 2021 interview. "We communicate daily about the kids, and they're the most important thing in the world to all of us. So, as long as the kids are happy, we're all happy."
Tarek and Heather are planning their wedding 
RELATED: Why Tarek El Moussa's Girlfriend Heather Rae Young Contacted His Ex-Wife For Advice
In her Daily Pop appearance, Young said that between raising kids, shooting a reality show, and managing her business ventures, that her life was "crazy."
On top of it all, she and El Moussa are currently planning their wedding. While the couple has not announced a date, preparations are in full swing. Young frequently sharing social media updates about dress shopping, her engagement party, and possible honeymoon destinations. But despite all the balls she is juggling, it sounds like she wouldn't have it any other way. 
"If you were to tell me two years ago that I was going to be happily engaged to a man that was going to make me feel special every single day and that I was going to be a bonus mom to his children, I would never in a million years believe you," she wrote in a February 23 Instagram update. "To all my ladies out there: this is your reminder that you deserve the WORLD," she added. "Know your worth and never ever settle." 
Check out Showbiz Cheat Sheet on Facebook!