How Actress Hedy Lamarr Became the Inventor Responsible for Your Wi-Fi Connection
Today, wireless communication is something we tend to take for granted. Most of us probably have no idea how our Bluetooth devices, cell phones, and Wi-Fi networks function. It might surprise you to know that the technology behind them was invented during WWII by a talented actor and an avant-garde pianist.
By 1940, Hedy Lamarr's stunning looks and captivating sensuality had made her one of the most sought-after stars in the United States. On the outside, she embodied the style of a classic Hollywood bombshell, from a glamorous persona to an almost stereotypical slew of failed marriages. On the inside, Lamarr was a brilliant inventor who longed to contribute to the war effort as Nazi submarines dominated the Atlantic.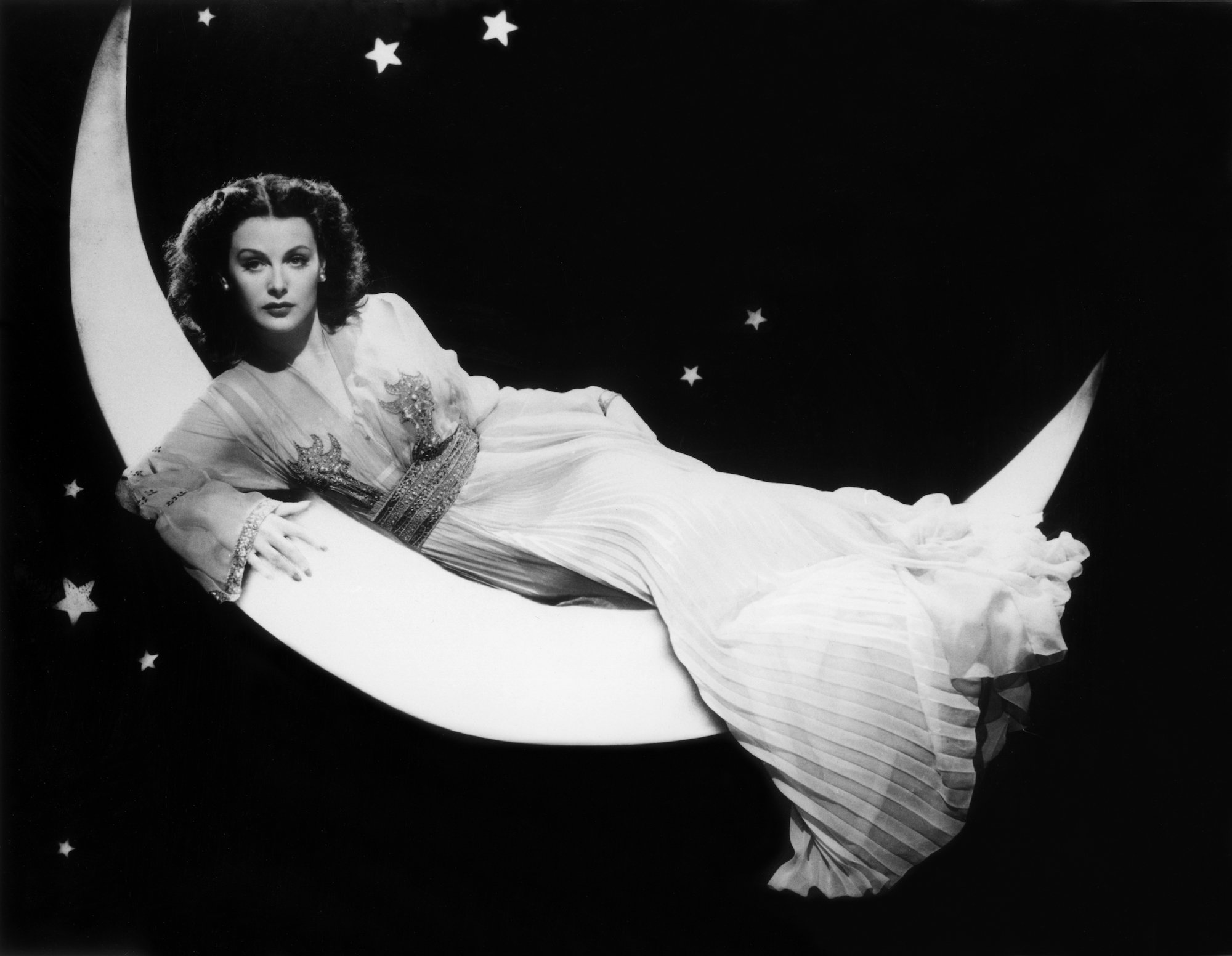 'The most beautiful woman in the world' 
It was movie mogul Louis B. Mayer who gave actor Hedwig Kiesler that title and the name Lamarr after she signed on with Metro-Goldwyn-Mayer in 1937. The Austrian-born beauty was blessed with raven hair, a shapely figure, and striking eyes that reportedly varied in color from hazel to bluish-green. According to The Guardian, actor George Sanders described her as "so beautiful that everybody would stop talking when she came into a room."
Lamarr was discovered by Max Reinhardt and attended acting classes at his drama school in Berlin. "I had heard father and mother speak of the wonderful Max Reinhardt, so I hurried that day to his theatre," Lamarr is quoted as saying on IMDb. "I stood in the back and watched his pupils rehearse. Then an elderly man approached me. He said almost gruffly, 'I don't like to have people stare at my work. If you must watch, at least join in with the rest.' I was petrified. Too scared to move. But I did. I was assigned several lines. Later I asked who he was. He was the celebrated theatrical producer, Max Reinhardt, himself."
She began appearing in German films at the age of 16. At 18 she gained international fame and notoriety as the adulterous wife of an older man in the 1933 Czechoslovakian film, Ecstasy. The movie was considered shocking and controversial because Lamarr appeared nude and in the first sex scene in film history, according to Marie Claire. She worked in 35 films over the course of her 28-year acting career and is best known today for her sultry performance in Cecil B. DeMille's 1949 blockbuster, Sampson and Delilah, which won two Oscars.
Lamarr invents a secret torpedo guidance system
Lamarr, who was of Jewish descent, watched the war escalate with increasing concern. The Nazis seemed to be on the brink of winning with an advanced fleet of submarines that could easily dodge British torpedoes. By 1940, they had begun sinking passenger liners as well as freighters and military vessels. She became determined to find a way to stop them. "I got the idea for my invention when I tried to think of some way to even the balance for the British. A radio-controlled torpedo I thought would do it," she said in an excerpt from the documentary, Bombshell: The Hedy Lamarr Story.  
"She understood that the problem with radio signals was that they could be jammed," said historian Richard Rhodes to NPR. "But if you could make the signal hop around more or less randomly from radio frequency to radio frequency, then the person at the other end trying to jam the signal won't know where it is." Lamarr was looking for a way to synchronize the frequency changes between the torpedo and its control system when she met composer and pianist George Antheil at a cocktail party.
One of Antheil's compositions, Ballet Mécanique, featured synchronized player pianos. Antheil suggested using pairs of perforated paper rolls like the ones he used to control the pianos. When started at the same time on the ship and in the torpedo, the synced perforations would change their radio communication frequencies in concert. Antheil and Lamarr worked on their idea with the help of an electrical engineer at the California Institute of Technology. They patented their invention in 1942 and then presented it to the U.S. Navy.
The Navy rejects Lamarr's invention
In a perfect world, the Navy would have embraced the idea of secure communication over a range of radio frequencies. Lamarr and Antheil would have been hailed as heroes, perhaps even winning a Nobel Prize, but that was not to be. Instead, the Navy scoffed at the idea of controlling a torpedo like a player piano. Then, as Culture Trip reported, the U.S. government seized the patent "as the property of an enemy alien," even though Antheil was from New Jersey. Lamarr, whose home country of Austria had been annexed by the Nazis in 1938, did not become a citizen until 1953.
Some people speculated that she stole the idea from her first husband, a fascist arms manufacturer, but German weapons never featured that technology. The U.S. government kept the classified patent and eventually shared it with different contractors after electronic, rather than mechanical, frequency hopping became possible. It was eventually used to develop the CDMA technology that we use for our modern wireless communications. Smithsonian reported the invention's estimated value at $30 billion. Lamarr and Antheil were never compensated. 
In 1997, three years before she died, Lamarr and Antheil, who died in 1959, were finally recognized for their invention, receiving the Electronic Frontier Foundation's Pioneer Award. That same year, she also received the Bulbie Gnass Spirit of Achievement Award, and in 2014, both she and Antheil were posthumously inducted into the Consumer Electronics Hall of Fame.