Heidi Klum's Ex, Seal, Says He's Lived With Anxiety and Panic Attacks For Nearly 30 Years
British musician Seal is best known for his hit song "Kiss From a Rose," as well as for his relationship with model Heidi Klum. In recent years, Seal has been a prominent presence on television, appearing in shows like The Masked Singer and America's Got Talent.
Although he has many devoted fans all over the world, both in America and Britain, many probably don't realize the extent of the musician's health struggles. Recently, he gave an in-depth interview about the battles that he has waged with anxiety and lupus, baring his soul in a way that he has never done before.
How did Seal become famous?
Seal was born Henry Olusegun Adeola Samuel in 1963. He was raised by a foster family in London, and spent the majority of his early life among the working class.
When he reached adulthood, he worked a variety of odd jobs and earned a degree in architecture. By the eighties, Seal had started to develop his skills as a singer and toured with a band called Push. Seal performed in London, Thailand, and Japan, before ultimately returning to London in order to further his musical career.
By the early nineties, Seal had started to garner attention for his powerful voice. His songs "Crazy" and "Killer" became hits all over the United Kingdom. By 1994, Seal was an international star with the release of his song "Kiss From a Rose." The song was featured on the soundtrack for the movie Batman Forever, giving it even more prominence.
Although Seal's next few albums would not reach the prominence of his initial releases, he remained a popular pop culture presence. His fame was boosted further by his sizzling romance with Heidi Klum, whom he started dating in early 2004.
Seal and Heidi Klum were married for years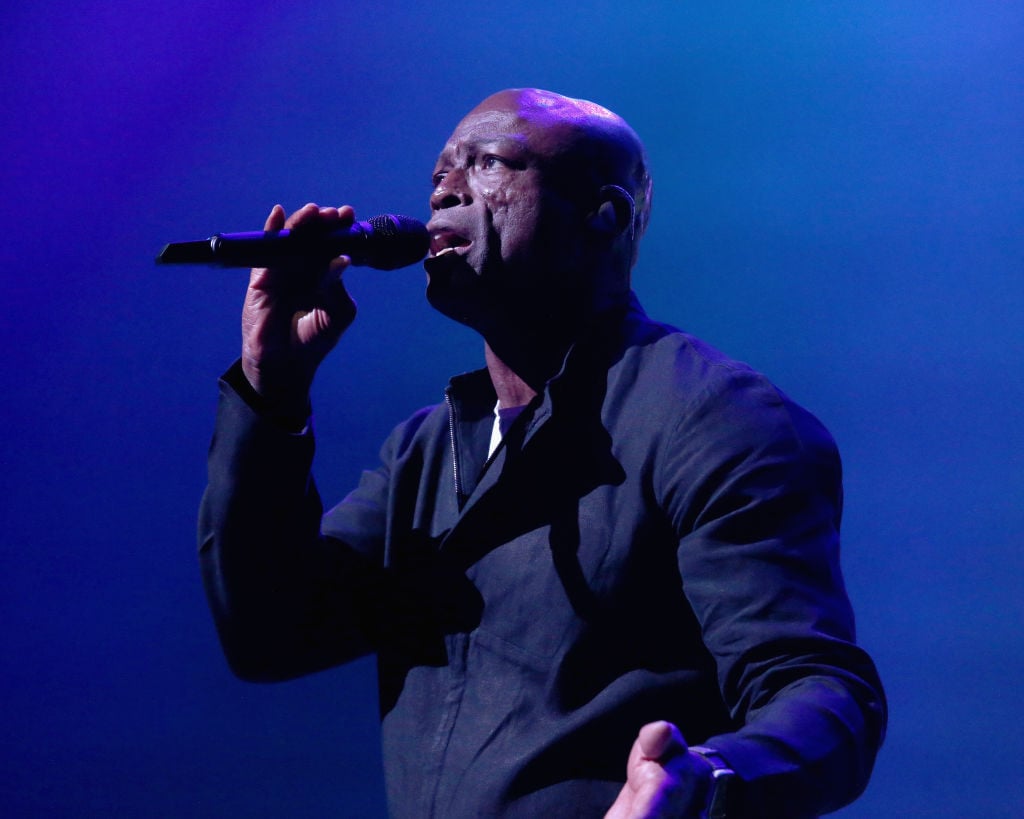 Seal and Klum, one of the most popular models in the world, got married in May 2005. The superstar couple became a media darling and established the habit of renewing their vows every single anniversary.
They went on to welcome three children together, two sons and a daughter. In addition, Seal adopted Klum's daughter from a previous relationship.
Although Seal and Klum always seemed to be incredibly happy together, in January 2012, they announced that they would be separating. By April 2012, Klum had filed for divorce, and the divorce was finalized two years later. Both have gone on with their lives, although they have continued to co-parent their children peacefully.
Seal's health struggles
Seal has secured his place as one of the world's great singers, a talent that is capable of reinventing his image from decade to decade. Still, it hasn't always been easy.
As he revealed in a recent interview, Seal has struggled with several health issues throughout his life, both mental and physical. He has suffered from lupus for years, and in fact, the famous scars on his face are the result of the disease, which can cause lesions on the face and body. Seal stated that although he felt self-conscious about his scars at first, he eventually realized that "this body is not who we are. I got off lightly."
He also admitted that he has experienced panic attacks and anxiety for nearly thirty years. Although he stated that the anxiety can be "debilitating," he ultimately believes that his struggles have given him strength.
"It's given me such empathy and understanding for people who can't get help," he said. "There is no guilt in asking for help and talking about it, whether it's therapy or it's a friend. It needs to be shared."