Helen Mirren Says She 'Fell A Little Bit in Love' With This Marvel Star
Helen Mirren is an English actress who made a splash in classical theater before transitioning to film stardom. Mirren is recognized worldwide for her talent and her beauty. An outspoken activist, Mirren has no problem opening up about what she believes in — and in 2015, the legendary actress talked about her crush on a famous action star, surprising many fans. 
Helen Mirren is married to a popular American director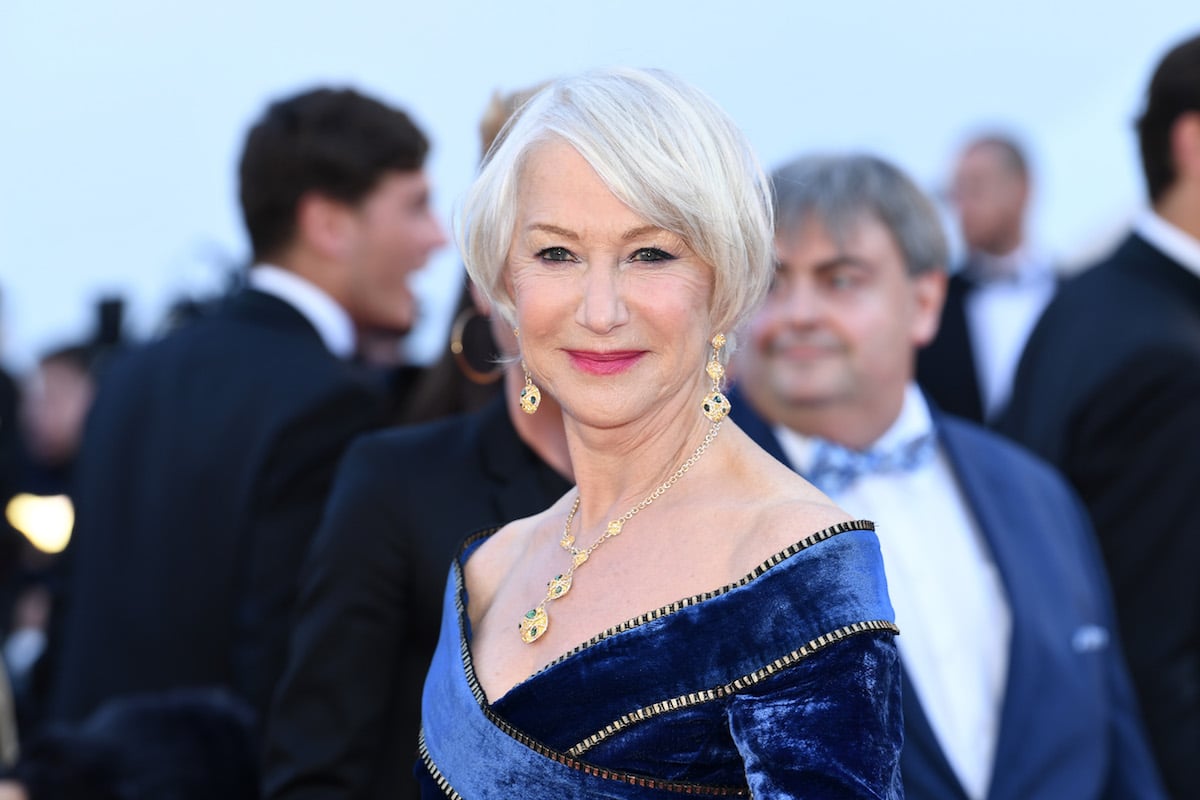 Mirren was born in 1945 and raised as the second of three children. As a young child in English primary school, Mirren started acting in stage productions, showing an early talent for performing that would take her far in life.
When she was eighteen years old, Mirren auditioned for the National Youth Theatre and was accepted. In the years that followed, she played a variety of roles, including Cleopatra in Antony and Cleopatra.
Eventually, Mirren joined the prestigious Royal Shakespeare Company. Mirren earned widespread acclaim for her work with the theatre group and the positive reviews that she received help propel her to film stardom. Throughout the late sixties and into the seventies, Mirren appeared in films such as Caligula, Midsummer's Night Dream, Age of Consent, and The Long Good Friday.
As Mirren's star continued to rise, her romantic life flourished. She was in a relationship with the Irish actor Liam Neeson in the early eighties, after meeting him while working on Excalibur. However, in 1986, Mirren met the man that she would end up marrying — American director Taylor Hackford. 
What did Helen Mirren say about Vin Diesel?
In 1997, Mirren married Taylor Hackford in an intimate Scottish Highlands ceremony. Mirren and Hackford remain together to this day, and although they have had no children together, Mirren is a stepmother to Hackford's children from a previous marriage.
Although Mirren and Hackford keep their marriage mostly out of the spotlight, things are clearly spicy between the two. In fact, that infamous bikini photo of Mirren that went viral in 2008 was reportedly taken because of the actress posing to "look good" for her husband.
However, her love for her husband hasn't stopped Mirren from developing a crush on a major action star. In 2015, the actress stated "I'm a huge fan of Vin Diesel. It came from me watching him make a speech once at some ceremony. He was just so smart and so funny and so cool, and I just sort of fell a little bit in love with him right there and then. Vin, I love you. I love you, Vin. You don't know who I am, but I still love you."
Is Vin Diesel married?
Mirren may jokingly "love" Diesel, but the actor has actually been in a long-term relationship since 2007 with a model named Paloma Jimenez. The two have worked hard to maintain their privacy, but it is known that they have welcomed three children together: a son named Vincent Sinclair, a daughter named Hania Riley, and their youngest child, a daughter named Pauline.
Diesel hasn't talked much about his romance with Jimenez, but he did state in 2006 that he values his privacy: "I'm not gonna put it out there on a magazine cover like some other actors."
Mirren and Diesel did go on to co-star together, after Mirren's 2015 interview, and based on Diesel's glowing praise of Mirren, it seems likely that the admiration between the two is definitely mutual.