Helen Reddy's 'I Am Woman' Inspired This Katy Perry Hit
Helen Reddy's "I Am Woman" reached No. 1 on the record charts at just the right time.
It was 1973 and a generation of women were finding their collective voice as the women's liberation movement was getting off the ground. Reddy's song became their anthem, the thrust that powered their growing movement.
Reddy, who died Sept. 29, created a battle hymn of sorts that has aged well, influencing singer Katy Perry 40 years after its appearance to create an anthem of her own.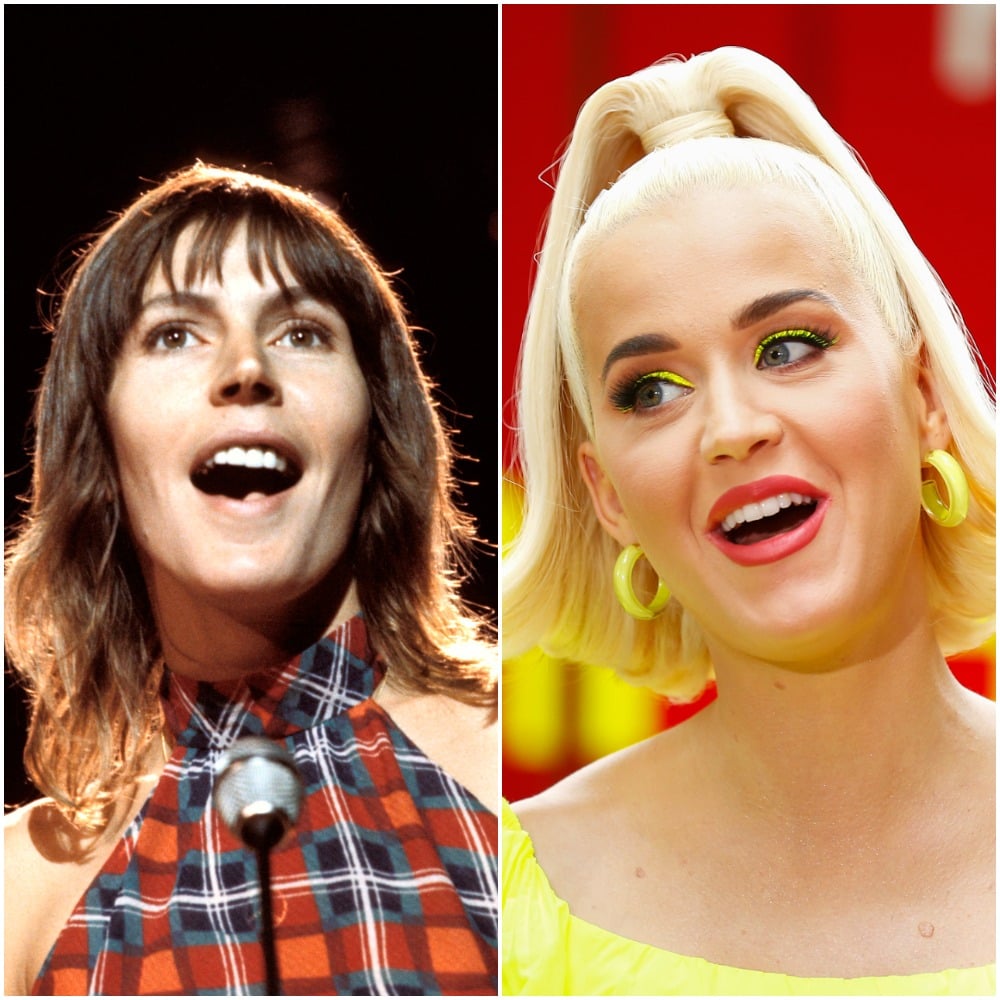 How Helen Reddy got to the US
Reddy, born in Australia in 1941, died Sept. 29 in Los Angeles at the Motion Picture and Television Fund's Samuel Goldwyn Center for Behavioral Health in Woodland Hills. She had been diagnosed decades ago with Addison's disease and more recently in 2015 with dementia.
She explained in a 1997 appearance on The Rosie O'Donnell Show that she wound up in the United States from her homeland Australia in a very unusual way.
"I won a contest," Reddy told O'Donnell. "A talent contest."
She elaborated, saying it was a Star Search kind of a show, but "I was one of the few professionals to go in it. First prize was a trip to the States and I saw that as my only chance of ever getting here."
Helen Reddy's 'I Am Woman' helped inspire Katy Perry's hit 'Roar'
RELATED: What Was Helen Reddy's Net Worth At the Time of Her Death?
Katy Perry's songwriting partner Bonnie McKee told ABC News in 2014 that "I Am Woman" inspired the creation of Perry's "Roar," written after Perry's divorce from her husband Russell Brand in 2012.
Its opening line, "I am woman, hear me roar / In numbers too big to ignore" laid the groundwork for the vibe on "Roar," which captured the spirit of Reddy's signature song.
In "Roar," Perry declared, "I got the eye of the tiger, a fighter / Dancing through the fire / 'Cause I am a champion, and you're gonna hear me roar / Louder, louder than a lion / 'Cause I am a champion, and you're gonna hear me roar."
"We went from talking about lions and tigers, and then it was an empowering thing," McKee said of her collaboration with Perry. "We were thinking of 'I am woman, hear me roar,' so it's kind of a reference to that."
Helen Reddy admitted she didn't like singing 'I Am Woman' so much
In her conversation with Rosie O'Donnell, Reddy confessed that while she was grateful for the ways in which "I Am Woman" empowered women through the years, sometimes she just didn't want to sing it.
"Well, I just don't like to sing it all the time," Reddy said. "I still get women come up to me and say, 'I went to law school because of your song,' or 'I had the courage to get out of an abusive relationship because of your song,' things like that.
"It makes my day."