'Helstrom': Hulu Announces Fate of Doomed Marvel TV Series
2020 was not a good year for hell-raising stories. Chilling Adventures of Sabrina was canceled by Netflix over the summer. And Hulu just announced that its Marvel TV series, Helstrom, is also getting the ax.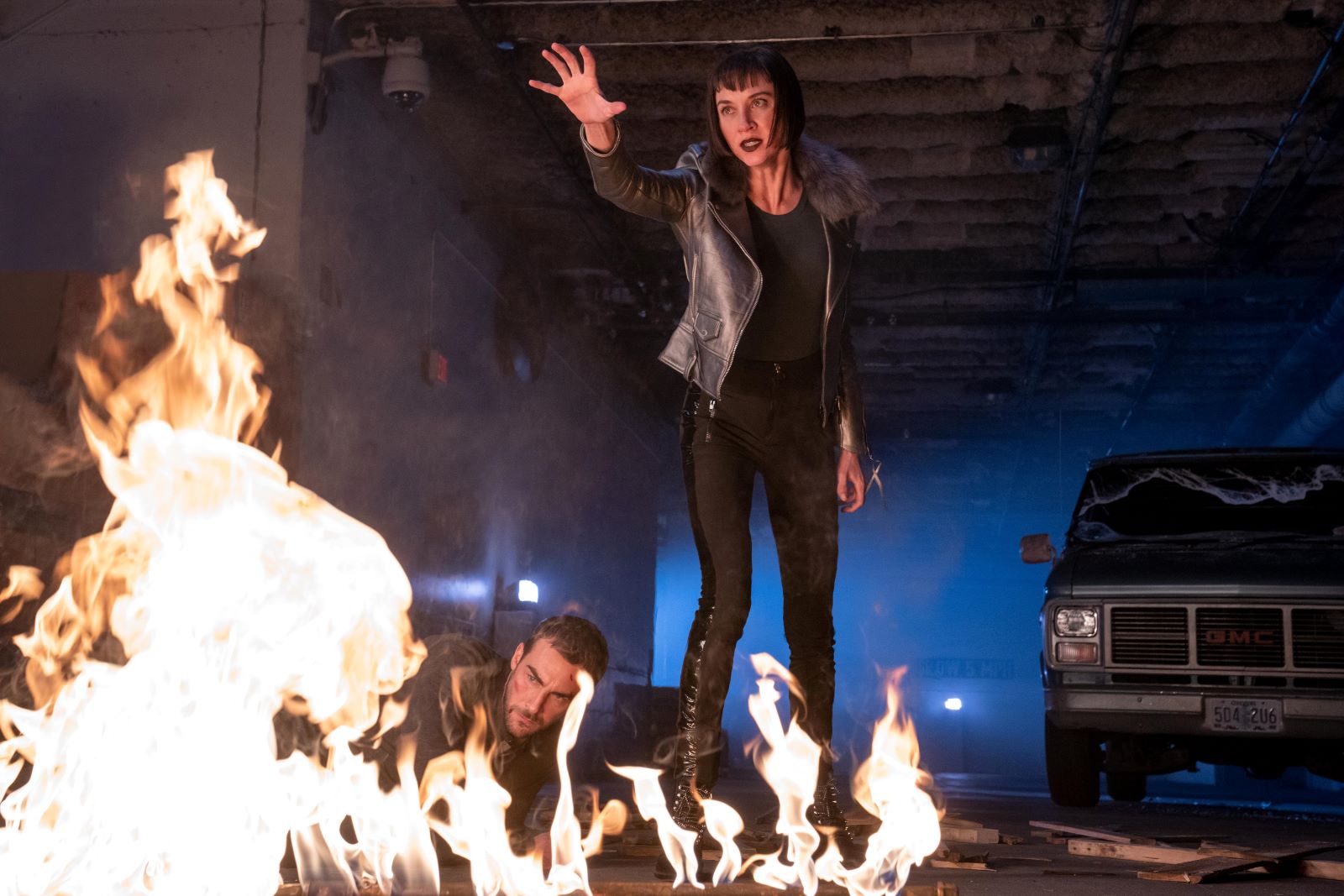 'Helstrom' comes from Marvel TV, not Marvel Studios
Helstrom was produced under Marvel Television — the now-defunct studio that created hit shows like ABC's Agents of S.H.I.E.L.D., and Netflix's Daredevil, The Punisher, Luke Cage, Jessica Jones, and Iron Fist. 
Marvel TV was run by Jeph Loeb, who stepped down in December 2019, just as the company was phased out. However, shows the studio had already produced, including Helstrom and Agents of S.H.I.E.L.D., remained on schedule to be released.
In an interview with Looper, Helstrom creator Paul Zbyszewski said he felt a sense of freedom making a show that wasn't burdened by the Marvel Cinematic Universe.
"We are our own thing, we knew we were going to be our own thing," he said. "There was a freeing sort of feeling about it because canon can be heavy. It is a weight on your shoulders, and to have just this little pocket of the universe because of what it is and the style and tone and darkness of it and thematic sort of darkness of it, it needed to be its own thing."
Marvel Studios did not pick up 'Helstrom'
At Disney Investor Day 2020, Marvel Studios announced its entire slate of upcoming projects. With shows like Ms. Marvel, Loki, Wandavision, and movies like Captain Marvel 2 and Spider-Man 3, the studio plans to create a larger interconnected Marvel Cinematic Universe.
However, Marvel Studios, led by Kevin Feige, did not pick up any Marvel TV projects.  So, as much as fans had hoped, shows like Helstrom and Daredevil won't be joining the MCU. 
Hulu cancels the series
Helstrom fans have been anxiously waiting to hear news about a potential second season. The first season introduced Marvel's Son of Satan to life with its characters Daimon (Tom Austen) and Ana (Sydney Lemmon) Helstrom. The powerful supernatural siblings reluctantly reunite when the demon possessing their mother, Victoria (Elizabeth Marvel), starts unleashing hell on Earth.
When talking to Collider in October, soon after Helstrom premiered on Hulu, Zbyszewski said he ended the finale with a cliffhanger because he had a second season mapped out. But he noted taking the story forward would entirely depend on the show's renewal.
"There are some things left unresolved in the finale," he explained. "There is a closed story that takes place, so you do have some satisfaction in the finale, but there are definitely threads that were put in the first season to explore down the road. You hope for success, and you plan for success — You want to have some stuff in reserves, should you be fortunate enough to go forward."
But, as reported by Deadline, Hulu just announced they would not renew a Helstrom for a second season. And unfortunately, without Marvel Studios or Hulu's backing, the series will likely remain dead in the water.