Henry Cavill Once Felt as Protective Over Superman as a 'Mother is Protective of Her Child'
It's no secret that Henry Cavill was passionate about his Superman character. The actor had auditioned to play the part of the powerful superhero several times for different movies. He finally landed the Superman character in Zack Snyder's Man of Steel, in which many would praise his performance.
However, Cavill shared he was very protective of the character too. So much so he would let others know he didn't want anyone messing with his Superman.
Henry Cavill felt he was impossibly far from the Superman he wanted to be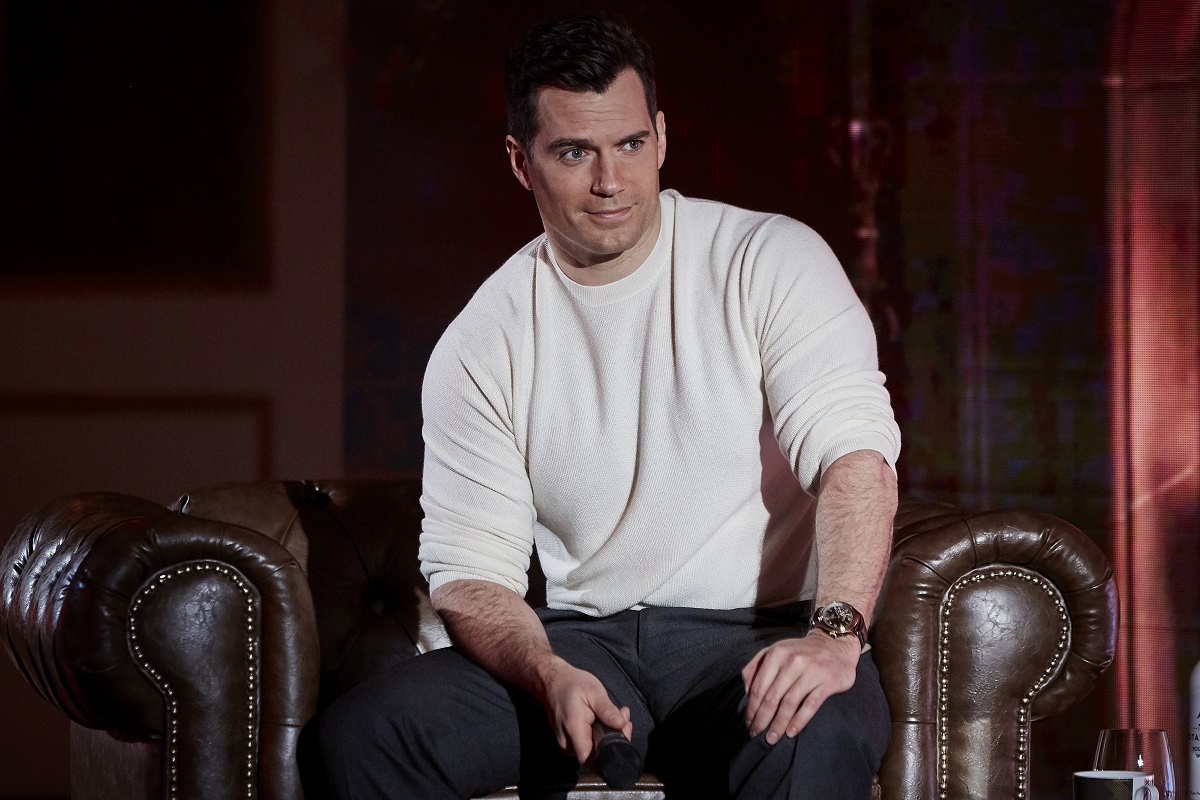 Cavill held Superman in high regard, not just as a character, but also as an ideal. This was because he shared he was a genuine fan of the comic book superhero.
"You see, the interesting thing about superheroes is that, and I've come to this realization, is that superheroes are representative of human character traits and personality traits," Cavill said in an interview with Today. "That's why you see often the many types of the same person being affiliated to one particular hero. You can see who the Batman fans are. Superman fans, Wonder Woman fans, whatever it may be, Green Lantern, Aquaman …You can spot them a mile off."
For Cavill, it's why he connected with Superman on such a personal level for Man of Steel.
"And my personality trait tends to align with Superman's," he continued. "That's why I enjoy playing this character so much. It's really the guy who I wanted to play."
Still, despite his preference towards the character, Cavill still desired to display more of Superman's morality.
"Every day, I'm learning from my mistakes," he later said. "I'm looking back and evaluating my actions and the things I say, and thinking, 'Did I say that because that's what I feel, or was I saying that because of an emotional attachment to something that made me want to say that?' And how did everyone feel about what I said afterward?"
To make sure he was upholding Superman's standards required, Cavill would look inward.
"It's all these little things which I try to evaluate. It's almost an impossible task to achieve, but you can sure try. And every day is a lesson," he confided.
Henry Cavill was very protective of the Superman character
Henry Cavill's appreciation for the character also showed in his work ethic. The Mission Impossible star is no stranger to working hard for roles. But with Superman, he pushed himself even further.
"It's not like I don't work hard on other jobs — I do," he clarified. "But there's something about this character that really matters to me and I really care about."
Because of his commitment to Superman, Cavill always wanted to make sure the character was done right.
"I'm almost protective of him, like a mother is protective of her child. I'm like 'Don't mess with my Superman! I don't agree with this! This is not the right way,'" he explained.
But his dedication to the character was because Superman was his favorite superhero. Not only because of how the character appealed to him, but also because of how Cavill could help others by being Superman. Like how he's used his status as Superman to help his charities.
"I can help people that way, just because I'm (playing) Superman. That makes a huge difference. When people say Superman is turning up today, people start throwing money at the charity and that is a really good thing. I love that," he shared.
Henry Cavill is waiting on the phone call to return to his Superman role
Cavill may have hung up his Superman cape, but that doesn't mean he couldn't put it on again. In an interview with Lorraine, the actor revealed it wouldn't take much for him to slip back into the role.
"I do still have the outfit," Cavill revealed. "Just in case, yes I do, yes I do. Ready and waiting for the phone call."
Although Cavill hasn't worn the Superman costume in a while, playing the character was still a personal highlight for Cavill's career. Even if he retired from acting, portraying the larger-than-life superhero was something he could always reminisce about with pride.
"I could look back and say I wore a cape and leaped about the place and entertained some people," he said.
RELATED: How Playing Superman Once Changed Henry Cavill's Love Life for the Worse