Henry Cavill Prepared for 'The Witcher' by 'Literally Getting Back in the Saddle'
The Witcher Season 2 arrives on Netflix in December following a long year of production delays and filming challenges. The new episodes will see Geralt of Rivia (Henry Cavill) guiding Princess Cirilla (Freya Allen) on her journey to becoming a Witcher. As with any major production, Cavill needed to prepare for what was ahead for his character. For both seasons of the show, that meant working on his horseback riding.
Why Henry Cavill wanted to be 'well versed' in horseback riding for 'The Witcher'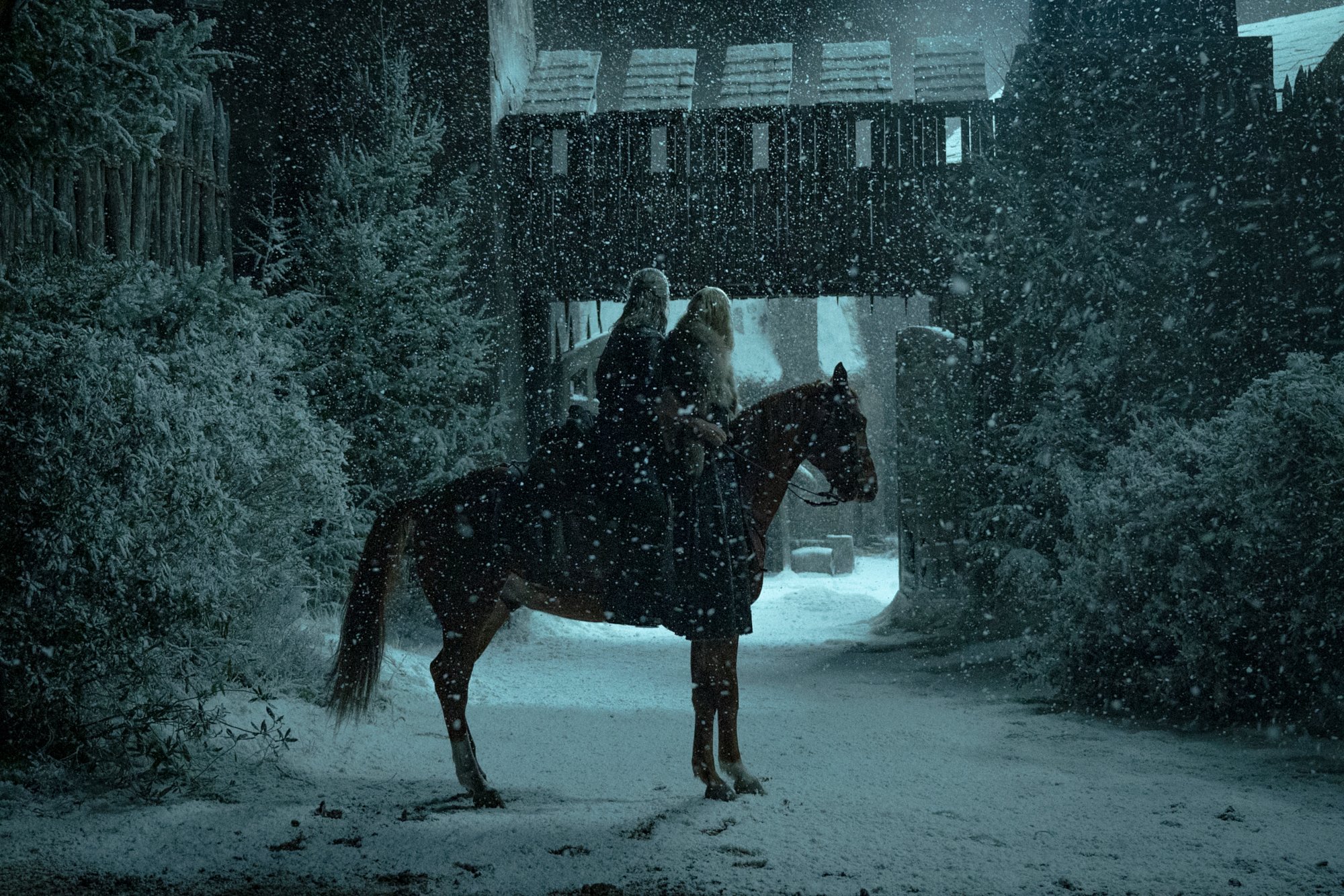 RELATED: Henry Cavill Says Losing Yennefer Will Be 'a Great Blow for Geralt' in 'The Witcher' Season 2
Most fantasy series set in a world like The Witcher involve horseback riding. That's certainly the case for the Netflix show, which sees Geralt traveling atop his steed, Roach, fairly often. The character's relationship with Roach is precisely why Cavill wanted to work on his horseback riding skills going into The Witcher.
During a WitcherCon interview with Netflix, Cavill explained that he hadn't done horse work in quite some time when he began his role as Geralt. It was a skill set he wanted to revisit in preparation for the show.
"I've done horse work over the years, yes," he explained. "But, for The Witcher, because of the Roach relationship — I didn't know how far they were going to go with it and how much writing was going to be done — I wanted to be well versed. And it was about literally getting back in the saddle."
What was the Cavill's riding routine like?
RELATED: 'The Witcher' Confirms a Fan-Favorite Character Is Returning in Season 2
While Cavill already knew the basics of horseback riding heading into The Witcher, he required practice to rebuild that muscle. He shared what his routine looked like for Season 1 and Season 2, praising the show's horse masters for helping him on his journey. According to the star, working with them in Hungary was a "great opportunity."
Cavill's routine was far more intense for Season 1, likely because he was just starting to get back into the swing of riding. For Season 2, the actor treated his routine like a regular workout.
"I was riding six hours a day, to begin with," Cavill said of Season 1. "And then when I came onto Season 2, I was riding… I was getting up at five in the morning, sometimes four, just to get up and ride before work. So, I was using that as my cardio, basically. So, [I was] doing an hour, hour and a half of riding, and just getting better and better and better if I could."
'The Witcher' Season 2 arrives on Netflix in December
RELATED: 'The Witcher' Season 2 Trailer Highlights 3 Important Details About the New Episodes
It's clear Cavill put a lot of effort into mastering his horseback riding skills, and fans will see the outcome of that in The Witcher Season 2. Roach will be tasked with getting Geralt and Ciri to Kaer Morhen, the mountain fortress where Witchers live and train.
Given who and what Ciri is, they're likely to be hunted — so, fans can probably expect some intense riding from the new episodes. Cavill will return as Geralt on Dec. 17, 2021, when Season 2 of The Witcher drops on Netflix.