Henry Cavill Shares Why Geralt Must Be 'Tough' With Ciri in 'The Witcher' Season 2
The Witcher Season 2 will challenge Geralt of Rivia (Henry Cavill) as he embarks on a journey to see Princess Cirilla (Freya Allen) safely to Kaer Morhen. There, the two will begin Ciri's training to become a Witcher, an endeavor that will prove emotionally and physically onerous for both of them. Naturally, the characters' bond will grow during the new episodes, with Geralt becoming something of a father figure to his new charge. However, Cavill emphasized that Geralt must do more than offer support for Ciri during The Witcher Season 2. He also needs to be "tough" at times.
How are Geralt and Ciri connected in 'The Witcher' Season 2?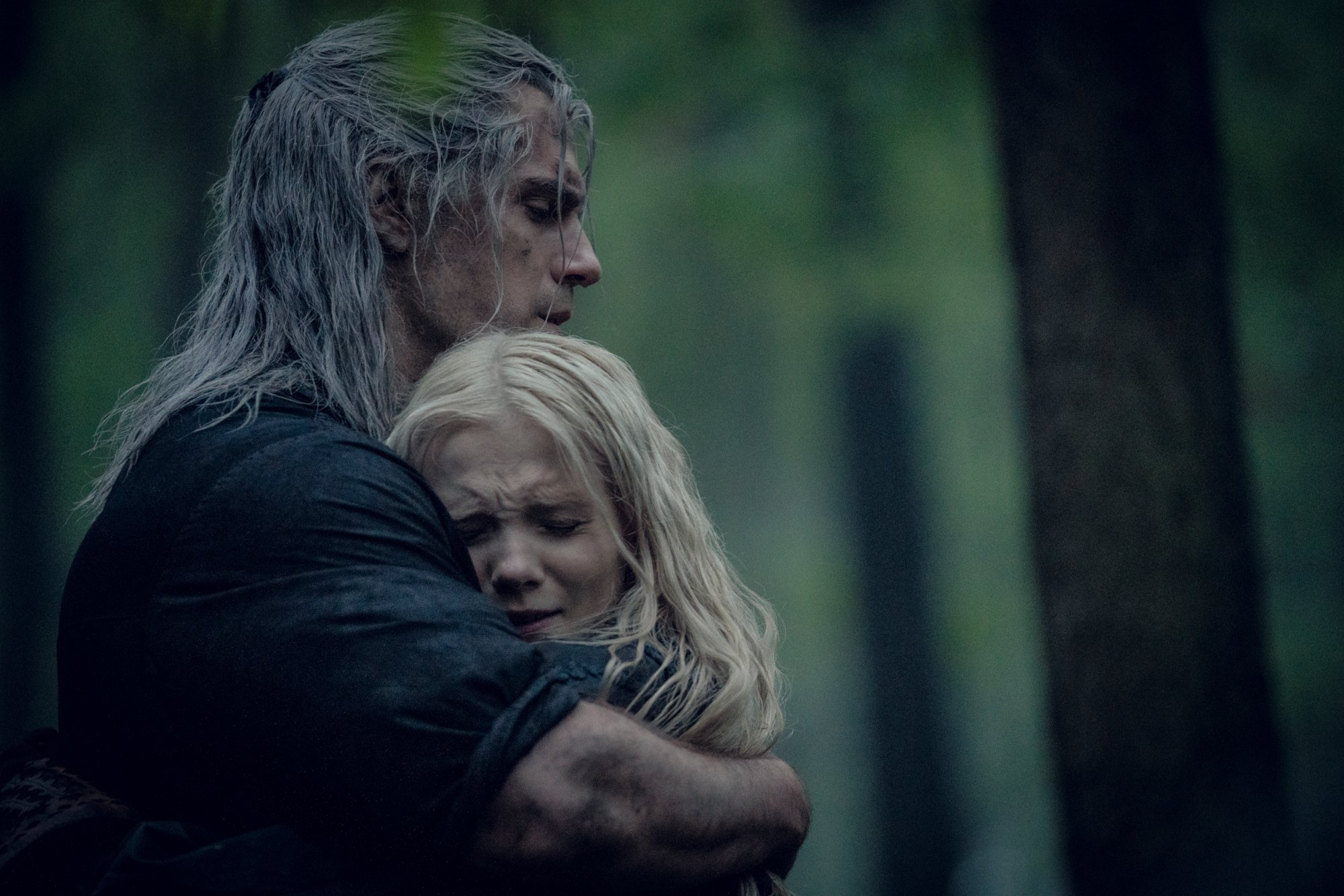 RELATED: 'The Witcher' Star Freya Allen Says Ciri Won't 'Run' from Her Powers in Season 2
The first season of The Witcher concludes with Ciri and Geralt finding one another, with Ciri still on the run from Nilfgaardian forces. The two are connected by the Law of Surprise, which Geralt invoked during Season 1. Essentially, Geralt can claim Ciri as his own, since the law declares she's owed to him. Of course, Geralt never attempts to collect on that debt, but the two find their fates intertwined regardless.
That's why Geralt feels such a strong sense of responsibility for Ciri when he meets her, and that will continue into Season 2. The Witcher's second outing sees Geralt becoming a father figure of sorts to the girl. Not only will he mentor her as she trains to become a Witcher, but he'll watch over her in the process.
Naturally, then, Cavill's character will need to learn the ins and outs of caring for a kid during The Witcher Season 2. However, as much as the actor embraces the idea of Geralt growing into a parent-like role, he insists his character must stay "tough" with Ciri as well.
Why Henry Cavill believes Geralt needs to 'have a caring nature, but also tough'
RELATED: Henry Cavill Prepared for 'The Witcher' by 'Literally Getting Back in the Saddle'
With Geralt taking on such a critical role in Ciri's development, it makes sense that he needs to strike a balance when it comes to fulfilling her needs. During a Netflix interview at WitcherCon, Cavill explained why his character must be both supportive and firm when it comes to the girl.
"I wanted him to be warm — if not a father figure, then definitely an older brother figure," Cavill explained. He went on to say that he wanted Geralt to have "a caring nature to him, but also tough."
Cavill emphasized the toughness Geralt will need to exude, explaining that his actions in The Witcher Season 2 must prepare Ciri for a much different life than the one she's accustomed to.
"He himself has lived a very hard life, and she is about to live a very hard life," Cavill said. "She is no longer a princess, so he's not going to be softening her up further."
Instead, Geralt will teach Ciri to defend herself against inevitable threats and to push back against the fear and hatred some hold for Witchers. It'll be interesting to see how Ciri changes with Geralt's guidance. She very well could become a completely different character by the time this series ends.
How does Yennefer play into the Geralt and Ciri dynamic in 'The Witcher' Season 2?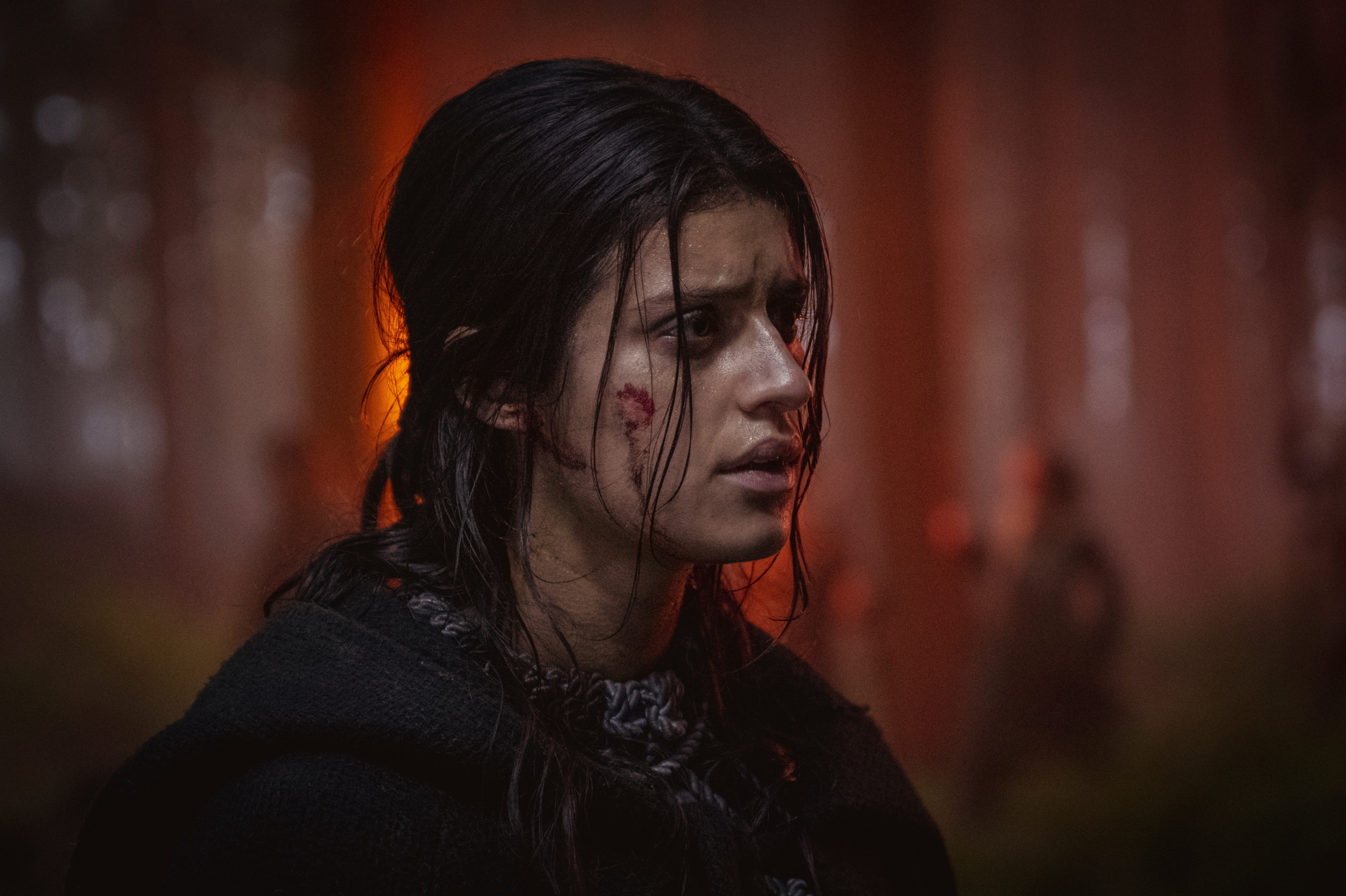 RELATED: 'The Witcher' Confirms a Fan-Favorite Character Is Returning in Season 2
With Geralt and Ciri relying so heavily on each other in The Witcher Season 2, fans might wonder where Yennefer (Anya Chalotra) fits into the story. The last time viewers saw her, she annihilated the Nilfgaardian army at the Battle of Sodden. However, the trailer for The Witcher Season 2 reveals that she'll be captured by the forces that remain.
Despite Yennefer's fate, Cavill says that Geralt's attention will remain primarily on Ciri in Season 2 of The Witcher. "His focus is Cirilla, and he has to push his grief down, in a way, to one side," Cavill said.
Of course, Yennefer is the third main character of the show, so she'll probably cross paths with Ciri and Geralt again at some point. Whether she'll factor into their newfound family equation remains to be seen, but perhaps fans will have a clearer picture of where these characters are headed when the new season arrives on Dec. 17, 2021.