Henry Cavill to Leave Superman for Wolverine: DCEU to MCU?
Henry Cavill has been the face of the DC's most prized possession, Superman, since he put on the glasses, and with his chiseled jawline and piercing blue eyes, instantly embodied Clark Kent. While the Superman movies, and eventual Justice League film, did not receive the critical adulation the struggling DCEU was hoping for, fans of the franchise still enjoyed the action-packed spectacles. And MCU fans issues a few eye-rolls along the way.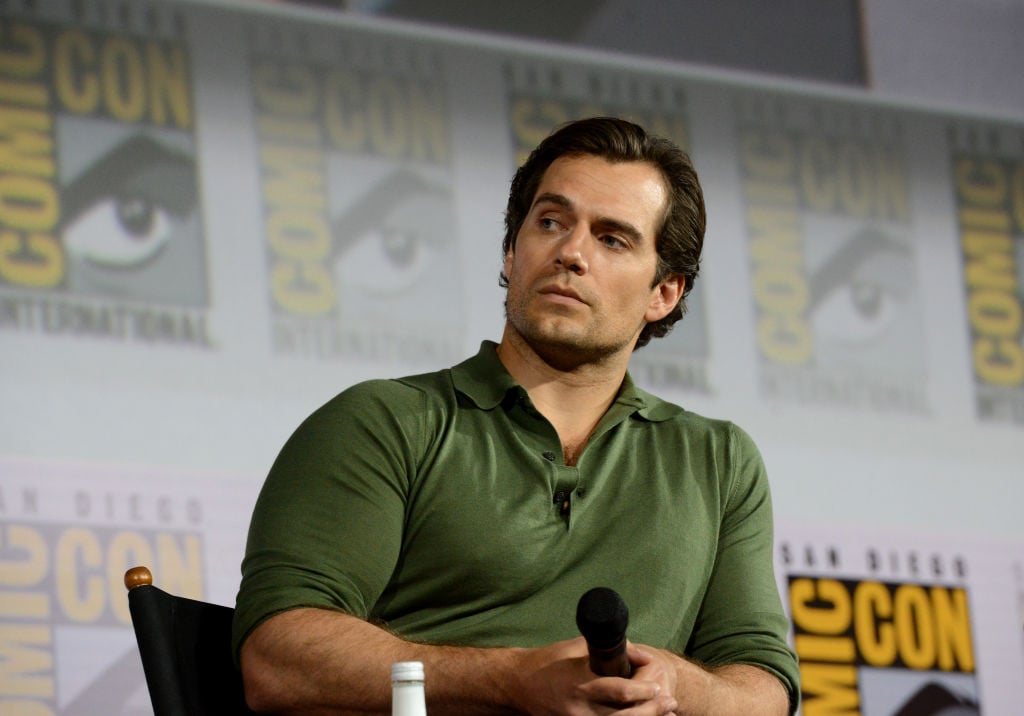 As of now, reports indicate that there are no plans for a future Superman film, following The Hollywood Reporter's claims that Cavill was hanging up the cape due to a Shazam! shake-up. While it was initially difficult to determine if Cavill would return to the role, the actor's recent alleged meeting with Marvel may finally provide hints regarding his future in the superhero landscape.
So, what do we know so far? Will Henry Cavill be joining the MCU? How much is just speculation, and how much is backed by credible sources, with reliable leakers providing the intel?
A recent report, from a moderately credible source, indicates that Henry Cavill met with Marvel President Kevin Feige
Henry Cavill clearly likes to keep his schedule packed and, based on recent decisions, enjoys long-term work. Signing on for Netflix's The Witcher, Cavill may just not be a one and done kind of guy. And, if he's an actor who likes prolonged projects and lengthy stays with a character, Marvel may be his perfect poison.
According to We Got This Covered, a new leak on Reddit, by the quite well-known, Reddit user 4chan, has indicated that Henry Cavill recently met with Marvel President Kevin Feige to discuss taking an MCU role. While 4chan has been accurate with prophecies in the past, the source is not the next Roger Wardell; thus, the words must be taken with a grain of salt. 
Henry Cavill has been linked to the Marvel Cinematic Universe previously; thus, it should come as no surprise that Marvel may have made their way back to the action star. With Superman slowly fading in our rearview mirrors, Cavill may now have the time in his schedule, and the desire, to try a more successful cinematic landscape on for size.
Last time Cavill was rumored to be joining the MCU, it was said that he would play a U.S. Agent; however, the part wound up in Wyatt Russell's hands, as We Got This Covered notes.
While 4chan may not be the most reliable of leakers, this rumor lines up with other theories concerning the MCU's future and past internal discussions, making it a bit more appealing. And, given that Cavill's fame has risen, it's likely he would be set to take on a big name (if he joined). So, which big name? 
If Henry Cavill spoke to Marvel, was it to play Wolverine?
Though no specific role within the MCU has been confirmed, fans have begun insisting that, if Cavill is set to join Marvel's world, he will come in the form of Wolverine, following in the footsteps of the incomparable Hugh Jackman. Why Wolverine?
Remember that scene in Man of Steel when Cavill climbed out of the water, shirtless, revealing a muscular chest featuring what many would consider the perfect amount of hair…you can thank that moment, among other pieces of supporting evidence.
Wolverine is a beastly role and a quite complex one — emotionally and mentally at that. It would be a step away from the typical superhero persona Cavill has grown accustomed to playing.
Leaving one super-suited hero for another wouldn't really be a wise move, as Cavill would set himself up for typecasting; Wolverine stands quite far from your typical saviors. He offers darkness, pain, regret, stifled heroism, and more. He's not the bird, plane, or whatever in the sky coming to save you from imminent doom. He's going to light a cigar and huff and puff his way through his hero's journey.
If Cavill has his best interest in mind, he would choose a major character, who also proves acting competency outside the sphere he's already proven himself within, and Wolverine seems like that perfect combo.