Henry Golding Said 1 'Crazy Rich Asians' Scene Was Likely Cut Because Of His Terrible Singing
Henry Golding is an up-and-coming heartthrob who rode the Crazy Rich Asians train to A-List glory. A multi-hyphenate actor, model, and television host, Golding is one of the most prominent Malaysian celebrities in Hollywood.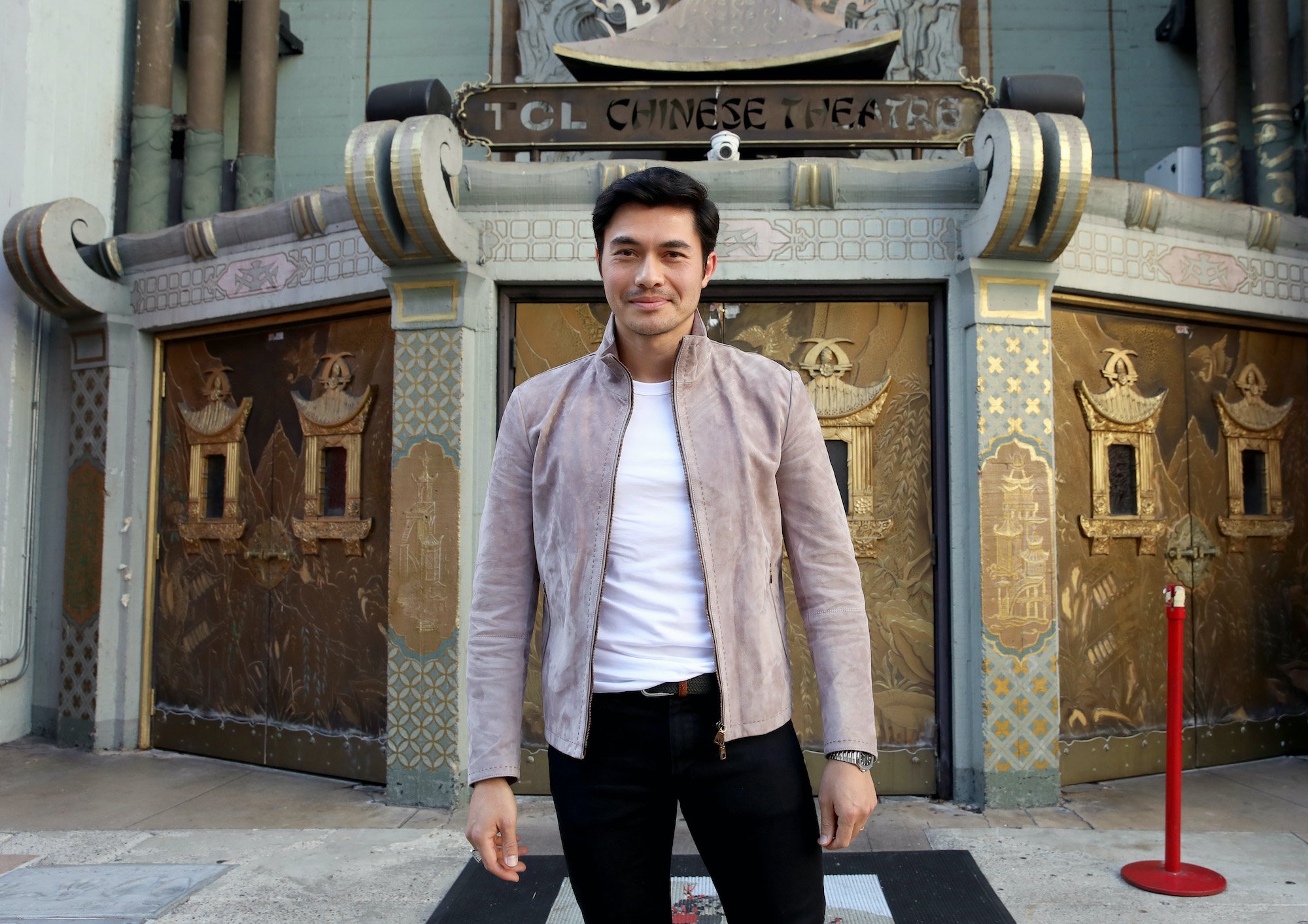 Despite already showing his chops in action, comedy, and docuseries, even Golding has his weak spots, and he spoke about this with Wired. 
Golding's brush with fame
Golding was something of an overnight success story. Starting on television as the host of a BBC travel program called The Travel Show, Golding had just two acting credits to his name before getting the lead role in John M. Chu's romantic comedy Crazy Rich Asians. Despite an all-star cast featuring several of the most famous Asian actors worldwide, Golding still shone brightly among the rest. 
Now, he's headlining genres across the board. Promoting his latest project, however, he revealed the one thing that he cannot do and cited concrete proof of why he cannot do it. 
Golding still finds fame
Golding recently sat down with Wired to discuss some of the most common questions about himself. From questions about his origins to those about his personal life, Golding showed that his charisma doesn't start and end on camera. However, when it came to one question about his singing ability, Golding revealed one weak spot in his ever-growing resume. Golding said this about a cut scene featuring this weak spot:
"There was actually secretly a scene in Crazy Rich Asians where we first meet Nick Young, and he enters into this sort of karaoke bar where Rachel is singing her heart out, failing miserably. And so he joins her on set and sings this terrible song, but a duet that sort of cements their love and their kind of jokiness together. It's been cut out of the film possibly because of my terrible singing. It's out there somewhere. Ask John M Chu to dig it out."
However, the questions about Golding's vocal chops did not end there. Golding explained how often he is asked if he's related to songstress Ellie Goulding despite being of different races with different name spellings. According to Golding, if he were, he wouldn't have been in that predicament on the set of Crazy Rich Asians:
"I always get that. That's the weirdest thing. She has a U in her Goulding, and I don't. Not related at all. If she could impart some of her singing skills to me, I'd be forever grateful, but sadly, I don't think that's possible."
With no singing chops, however, Golding had to make do with his outlandish good looks and innate acting ability to reach the level he's at today. 
What's next for Henry Golding? 
Golding is still young in his Hollywood journey. However, after Crazy Rich Asians showed that romantic comedies still have a life with diverse casting choices, he became one of Hollywood's most in-demand stars. From a small role in A Simple Favor to the male lead in the Emilia Clarke Holiday film, Last Christmas, Golding's lack of experience hasn't held him back. 
His biggest role to date, Snake Eyes, may not have been the box office smash that makers hoped it would be, but Golding received praise for breathing new life into a dead GI Joe film series. He might not be able to sing, but he knows how to fight on screen. In a world where action is one of the biggest moneymakers in Hollywood, this could be the key to long success. 
Golding can't sing, but IMDb shows that he's doing just fine despite this. With two Crazy Rich Asians sequels along the way and a slew of upcoming roles ranging from Jane Austen adaptations to the animated Tiger's Apprentice, Golding is an inspiring story of a man who made it on his looks and talent without being able to sing on-screen.