Here Are All The Songs From 'Chilling Adventures of Sabrina' Part 3
Last season of Chilling Adventures of Sabrina, music didn't play a big part. There was the dance scene to "Masquerade" from Phantom of the Opera when Lucifer came to Greendale in his human form, but other than that, there were few others. It was lacking in the melody department, basically. And not like anyone wants the show to become a musical, but that scene showed the cast has this skill, might as well use it. 
If you were praying for more, no matter which god or lord you prayed to, than the show granted your wish. Here are the songs from Part 3, which are also on their own album you can stream.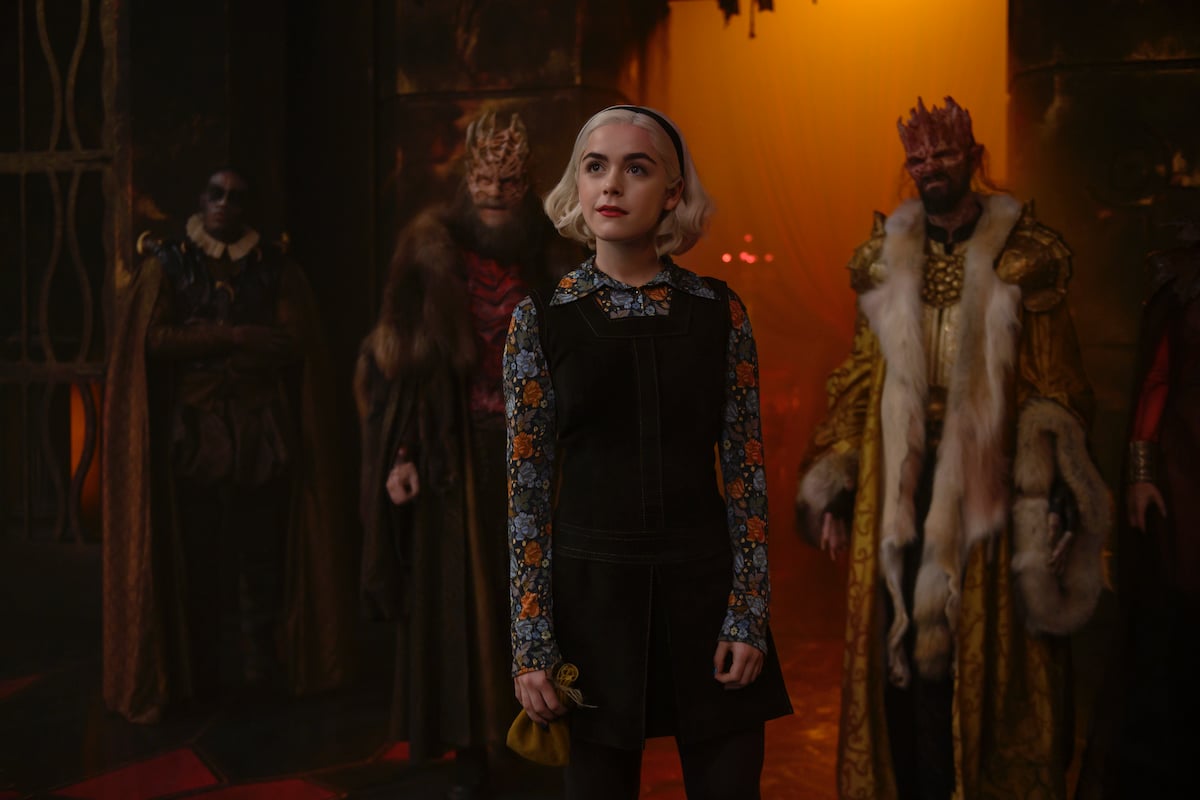 My Sharona
The Fright Club, which consists of Harvey, Roz, Theo, and Sabrina, doesn't just fight harmful entities. They also have a rock band. Harvey's on guitar, Roz on the keyboard, and Theo on the drums. This song meshes Ross Lynch and Jaz Sinclair on vocals and it's a pretty good throwback. 
Teenage Dirtbag
A more recent throwback (but a throwback nonetheless), The Fright Club goes hard on this song. This time, all members are singing on this track (minus Sabrina) which includes Lynch, Sinclair, and Lachlan Watson. There's nothing like an early 2000s punk rock song sung by kids fighting things from Hell and beyond. These poor kids just wanted to rock, but have more important nemeses to face.
The Song of Purple Summer
This song is for all those who loved the inclusion of Broadway's Phantom of the Opera. "The Song of Purple Summer" comes from Spring Awakening, where it serves as the musical's finale song. It brings a comforting, lullaby quality and it's a really good choice for the Hare Moon rituals the coven does midseason. It also features a lot of the cast, from Kiernan Shipka to Chance Perdomo, and more.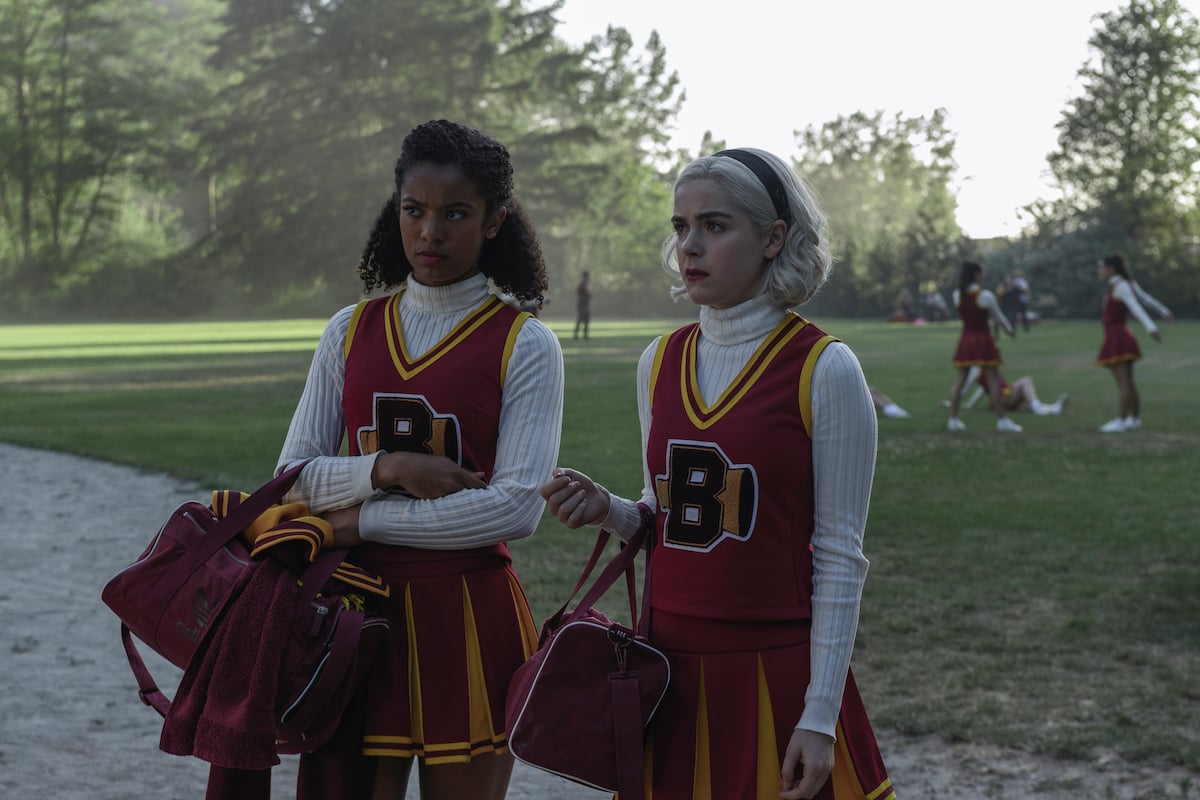 By The Sea
This cute little diddy is sung by Aunt Hilda and Dr. Cee, and is a nice, vibrant piano duet. Lucy Davis and Alessandro Juliani are just as adorable together in this song as they are as a couple on the show. 
Hey Mickey
A clearly classic cheerleading song, it's great for the Baxter High Ravenettes to chant and groove to, and highlights Sabrina's true calling as a cheerleader. It's a nice bop to swing pom-poms to and gives the girls something to work with. If being a witch doesn't work out for Sabrina, a performer is definitely in her future. 
Tender Shepard 
This serves as a lullaby at the very end of the season and is just that: it'll help you fall asleep. Not that it's boring! But the melody and harmonies are so serene. The witches take the lead on this one too, with Zelda (Miranda Otto) as the most prominent voice, just like she is within the coven. 
Straight To Hell
Right before Part 3 premiered, Netflix shared an original song performed by Shipka. It, of course, came with a music video with all the main characters dancing on a spooky set. With the spider-webs, fog, and sound of the song, it is the perfect video for Halloween, but also great to get you pumped for a new season of Chilling Adventures of Sabrina. It's a sassy anthem about going to Hell, and she's dressed for the part.