Here Are the 5 Lindsay Lohan Movies You Can Watch on Disney+ Right Now
Lindsay Lohan is a name that everyone knows. Whether you first think of The Parent Trap or her music career, the nostalgia that Lohan's work brings is immense. Even though she hasn't been in a big movie recently, her work still carries weight to it. She's acted with some of the biggest names and in some of the most memorable Disney movies. Whether it was on the Disney Channel or in theaters, Lohan had a pretty good relationship with the studio for a while. If you're itching to watch a late '90s, early 2000s Lohan act it up, Disney+ has a few movies you'll love.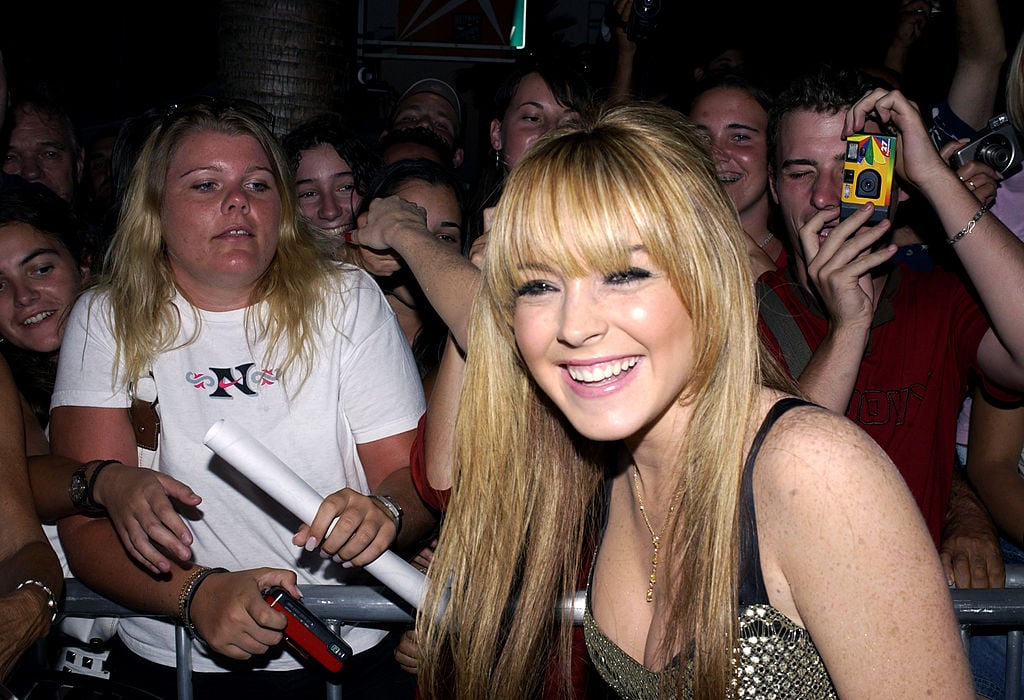 'The Parent Trap'
Have you ever wished you had a secret twin you could do everything with and who was your exact double? The havoc you could cause? Well, Lohan played both characters Hallie and Annie, two girls who thought they were singular children in their single-parent households (Hallie with her dad in California, Annie with her mom in London). But they get sent to the same exact summer camp and are horrified to find they are doppelgangers. They are true rivals at first until they finally put it together that they're sisters. And, of course, the "trap" here is getting their parents back together.  
'Confessions of a Teenage Drama Queen'
Some of Lohan's recent exploits are a little out there, and her character Lola in Confessions of a Teenage Drama Queen is right up there with her when it comes to wacky. Lola is the definition of drama queen (duh) and makes a scene or production out of everything. She's just as obsessed with her favorite rock band as she is with being on Broadway one day. She, of course, gains the hatred of the popular girl and digs a massive hole for herself with her compulsive lying. But, she puts on a great show in the end. 
'Freaky Friday' 
Another remake like The Parent Trap, Freaky Friday stars Lohan and Jamie Lee Curtis as daughter and mother who are completely opposites. Lohan is Anna, a punk rock enthusiast who loves that aesthetic, along with doing her own thing away from what her mother thinks. Curtis is her mom, Tess, a very uptight therapist who likes things her way or the highway. They switch bodies and have a horrible time because of their vastly different lives. But Tess learns a valuable lesson in listening to what your kids tell you. They both have a bit more respect for the other's issues. 
'Herbie Fully Loaded' 
Herbie is 1963 sentient Volkswagen Beetle who has a wild mind of his own. Think, if you mixed Bumblebee from Transformers with R2-D2, except here was not shapeshifting or extraterrestrial missions going on. He's been around since the '60s and Lohan's character Maggie finds him at a junkyard. She gets him as a graduation present, and he starts to set things in motion for her. She's from a racing family but her dad forbids her to do it because it's dangerous. Herbie has a better idea. 
'Get a Clue'
Taking it all the way back to 2002, Lohan played Lexy in this DCOM, aka Disney Channel Original Movie. Lexy is a rich kid in Manhattan, New York City, and is the expert at getting scoops for her high school's advice column and newspaper. She breaks a story by publishing a photo of one of her teachers in the actual newspaper, which leads to his disappearance. Along with her friends, which includes Jen (Brenda Song), she has to figure out why two of her teachers are in on this suspicious activity.