Here Are the 5 Most Popular BTS Amazon Products, According to Fan Reviews
Sure, you can buy stuff from the Official BTS merch store or you can wait until live performances to grab a light stick. There's plenty of other products available for sale, though, thanks to online stores like Amazon. From unique BTS UNO cards to a BT21 Passport Holder, here are a few of the most popular, best-rated merch items available for purchase on Amazon.com.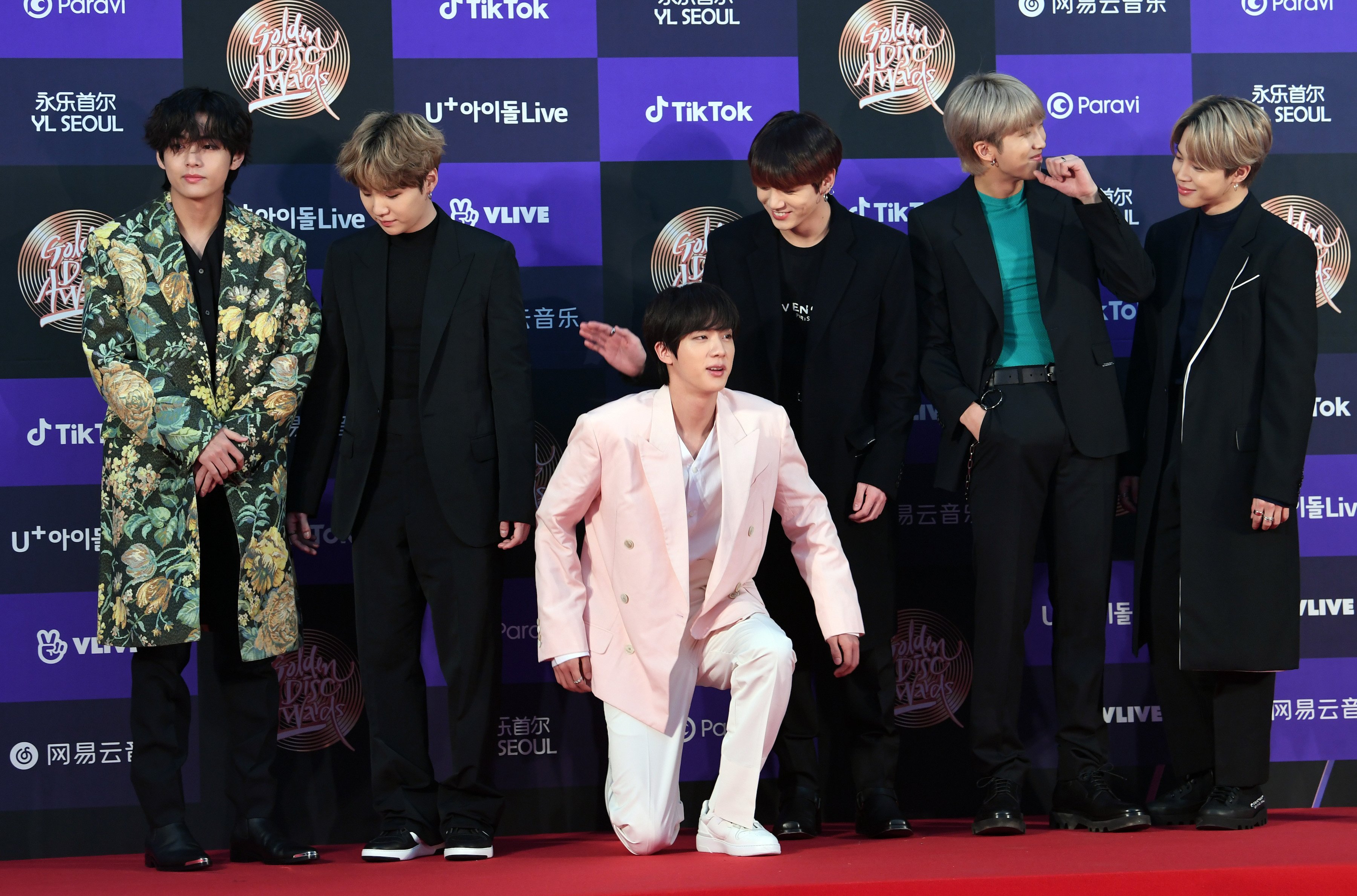 BTS UNO Cards 
You can play with them while waiting in line for a BTS concert or from the comfort of your own home. With over 4,000 reviews averaging 5 stars, ARMYs are grabbing this version of UNO featuring the adorable pictures of the BTS members. The rules are, presumably, still the same, although there's a new "Dancing Wild" card, where the next player has to perform a BTS dance routine OR draw three additional cards! 
BTS adult coloring book, 'Dots Lines Spirals Coloring Book'
Stressed from school or work? Put Map of the Soul: 7 on shuffle and grab your BTS coloring book. As a kind of therapeutic activity, this coloring book is designed for adults and features images of everyone's fan-favorite K-pop group. This product has hundreds of reviews, most of them awarding the coloring book 5-stars. 
BT21 Official Passport Holder Cover
The members of this K-pop group aren't the only people traveling the world. BTS collaborated with "Line Friends" to bring fans a number of products, including plush characters of each idol. Now, fans can bring the BTS characters with them wherever they go. One of the most popular products from this line, available on Amazon, is a passport holder cover featuring Jin's character RJ.
'Women's K-Pop BTS TXT Cartoon Character Socks'
With almost a thousand reviews and an average rating of 5-stars, these socks are another popular product available for fans on Amazon. Each pack comes with seven pairs, each one featuring the image of one performer, along with his name along the toes. (These are primarily socks for women, though, fitting people with shoe sizes 6 through 10.)
JUSTGOGO Casual BTS-Inspired Backpack 
If you want to take the BTS members to work or school with you, there are a few bags and backpacks featuring the BTS logo and even drawings of the seven members. One of those backpacks has about 200 ratings, averaging 5-stars. It's a casual canvas material, available in dark blue, teal, and even pink. 
BTS fans can see the award-winning boy band perform live at their now-postponed Map of the Soul world tour. More information will presumably be announced in the coming weeks. Until then, music by BTS, including their recently released album, Map of the Soul: 7, is available for streaming on Spotify.