Here Are the BTS Members Re-Imagined as Disney Princes
Although they're best known in the K-pop world, BTS still has connections to the magic of Disney. They're set to perform "Santa Claus Is Coming To Town" in an ABC Holiday Singalong, with other artists like Michael Bublé and Katy Perry performing throughout the television special.
For one challenge video, the boys had to do voice-overs for beloved Disney (and Pixar) movies, including The Lion King, Zootopia, and Toy Story. There are even some Disney princes that perfectly match their personalities.
Jimin — Prince Charming from 'Cinderella'
Sometimes, he's even called the "Resident Prince Charming" of BTS. Jimin is known for making fans' hearts melt with his kind words. When it came time to cast Prince Eric in Disney's live-action The Little Mermaid, though, fans could also see Jimin as this fearless and kind sailor.
RM — Flynn Rider from 'Tangled'
You have to be creative when you're a wanted thief. However, unlike Prince Charming or Prince Naveen, Flynn Rider is one of the few Disney characters who can't believe people would just burst into a perfectly-rehearsed song and dance routine. RM is a realist in the same way, but still shares Flynn's creativity.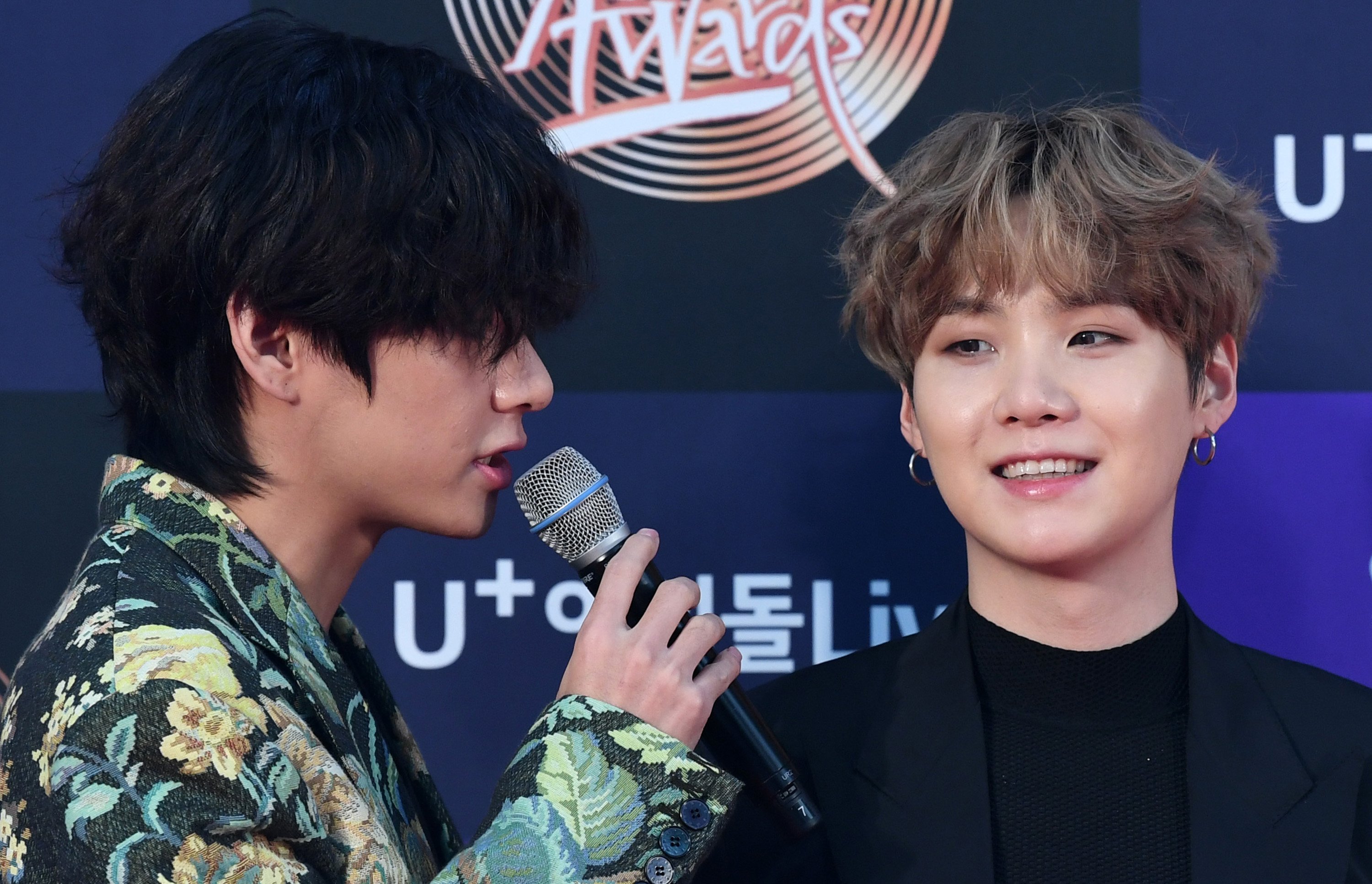 V — Kristoff from 'Frozen'
This BTS singer is known for being… unique. He doesn't like wearing shoes and, recently, he posted a video playing with a puppet. Kristoff, too, isn't afraid to be himself. He loves ice and pretends that his reindeer sidekick can talk. (BTS fans wish that Yeontan could talk.) Just like this fictional prince, V is hardworking and supportive.
Jin — Prince Naveen from 'Princess and the Frog'
Although Prince Naveen is pretty spoiled at first, there are some similarities between this character and the oldest member of BTS. The prince is known for his good looks and Jin even earned the nickname "Worldwide Handsome." Prince Naveen loves food and Jin has a web series where he eats with fans.
J-Hope — Aladdin from 'Aladdin'
OK, so this rapper was never a street rat, but Jung Hoseok stands for the same thing that Aladdin does, which is hope. Aladdin dreamt of something more in his life, just like J-Hope did prior to debuting with BTS. He's fun-loving and creative. Most importantly, J-Hope is willing to do anything for the people he loves.
Jungkook — General Li Shang from 'Mulan'
General Shang is good at pretty much everything. He can sing, he can lead, he can fight, and he can stand up for women, all while looking flawless. Jungkook, as the Golden Maknae of BTS, is pretty much good at everything he does, too. (Plus, let's be honest, no one else can do "I'll Make a Man Out of You" justice.)
Suga — The Beast from 'Beauty and the Beast'
At first glance, it may seem like he has a stoic disposition, but deep down he's "gentle and kind," just like Prince Adam. This rapper knows how to have a good time and definitely shares his passions with the people that he's closest to. When it comes down to it, just like the Beast, Suga has a heart of gold.