Here is What Busy Philipps Eats in a Day
Many people would recognize Busy Philipps from her beloved role on Dawson's Creek or maybe from her appearance on Freaks and Geeks. More currently, fans would recognize her from her talk show Busy Tonight. She recently revealed the only thing she probably wouldn't eat are insects, so what is Philipps eating to look so incredible? …
Many people would recognize Busy Philipps from her beloved role on Dawson's Creek or maybe from her appearance on Freaks and Geeks. More currently, fans would recognize her from her talk show Busy Tonight. She recently revealed the only thing she probably wouldn't eat are insects, so what is Philipps eating to look so incredible?
Busy Philipps has tried plenty of diets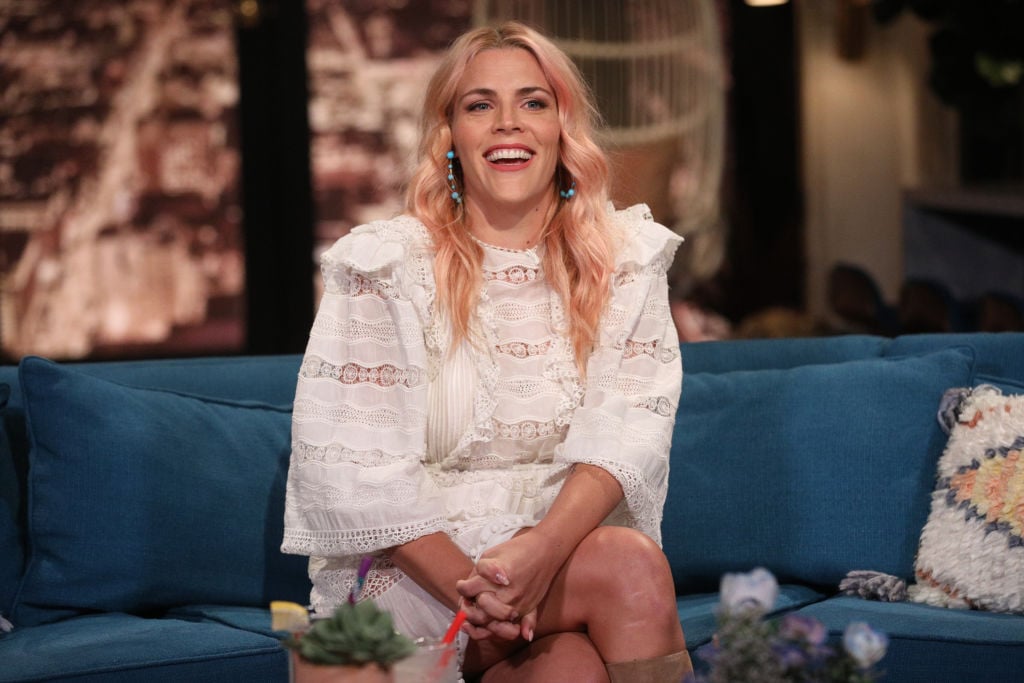 From a young age, Philipps struggled with her weight. As a result, over time, she has tried a lot of different diets and strategies. The diet that sticks out the most was the one Philipps completed, or tried to, in college: the Hot Dog Diet. It is as gross as it sounds. The Hot Dog Diet, also known as the Military Diet, included a bare minimum diet of items like plain hots dogs and crackers. 
One diet Philipps started was actually an attempt to improve her sinuses. Philipps was born with deformed sinuses, and after getting fed up with western medicine, she decided to take a more organic approach.  Robert Graham, M.D., a food medicine specialist, introduced Philipps to the elimination diet. By eliminating and then reintroducing foods containing high levels of histamine, the diet is meant to build up Philipps' tolerances.
Some of Philipps diets have been less bizarre. Recently, Philipps discussed what it was like to complete the Whole30 diet. Though a challenge to cut out things like sugar and grains, Philipps was glad to complete the diet with the assistance of her husband Marc Silverstein.
Philipps has always been very candid with the media and her fans when it came to her body image issues. Her internal conflict surrounding her body is what would often cause her to struggle with eating in moderation and binging. So what's changed? Philipps' mindset. Instead of finding a quick fix or jumping into whatever diet is trending at the time, Philipps is more concerned and focused on creating a healthy lifestyle.
Busy Philipps' everyday meals and snacks
Rain or shine Philipps starts her day the same. For Philipps, every day begins with Bulletproof coffee and she has religiously used this unique recipe for her morning coffee for years. She claims the coffee concoction is good for kick-starting her metabolism. Plus, Philipps has shared that the Bulletproof Collagen Protein Powder has notably improved the texture and quality of her skin.
Philipps will often grab lunch from Kreation Juice Bar, her favorite spot. The Cobb salad seems to be her favorite, but Philipps has also raved about the Wild Salmon and quinoa wrap. The Chlorophyll water is what keeps her coming back time after time. Kreation Juice Bar advertises that the Chlorophyll water includes healing properties and helps with inflammation.
Does Busy Philipps ever indulge?
Philipps admits that the weekends are definitely when she will allow herself to indulge. When it comes to dinner Philipps will have whatever guilty pleasure she is craving, and she will not feel bad about it. Philipps will also partake in a little indulging if she is out with her family or friends. She often shares some of her favorite things to indulge in on her Instagram — from ice cream to fried calamari, it is evident that Philipps has good taste.
Busy Philipps' secret to success
It is undeniable that Philipps is in amazing shape. Her dieting and mindset have a lot to do with it, but a huge part of her fitness stems from LEKFit. LEKFit is a dance-based workout class designed by Lauren Kleban. Finding an exercise class that works for Philipps helps her manage her stress and anxiety while staying in amazing shape.
With age, Philipps has found many successful ways to maintain a healthy lifestyle. From her exercise routines to her mindset, Philipps embodies positivity when it comes to her diet and overall life.