Here's How Much Princess Diana's Engagement Ring Is Worth Today
Princess Diana's engagement ring from Prince Charles has been at the center of attention for over 35 years. On top of being described as one of the most famous rings ever, it's been through some of the most crucial moments in the royal family's history. From how much Charles purchased the ring for to how …
Princess Diana's engagement ring from Prince Charles has been at the center of attention for over 35 years. On top of being described as one of the most famous rings ever, it's been through some of the most crucial moments in the royal family's history.
From how much Charles purchased the ring for to how much it's worth today, here's everything you need to know about Diana's iconic engagement ring.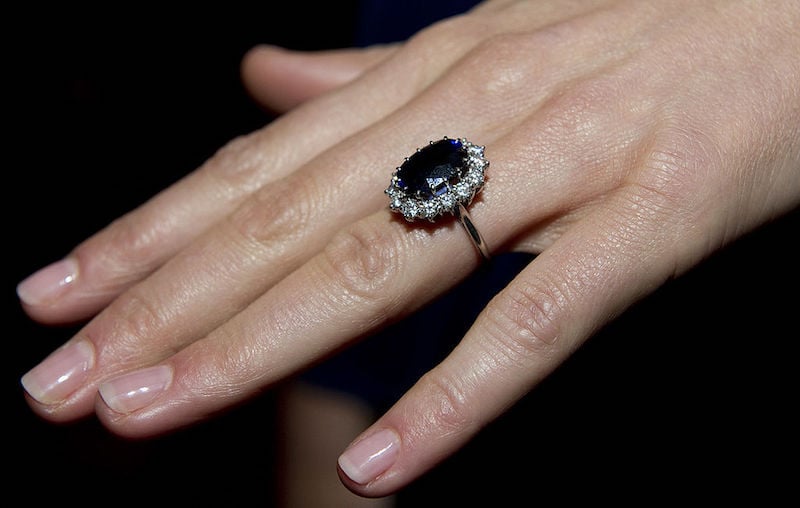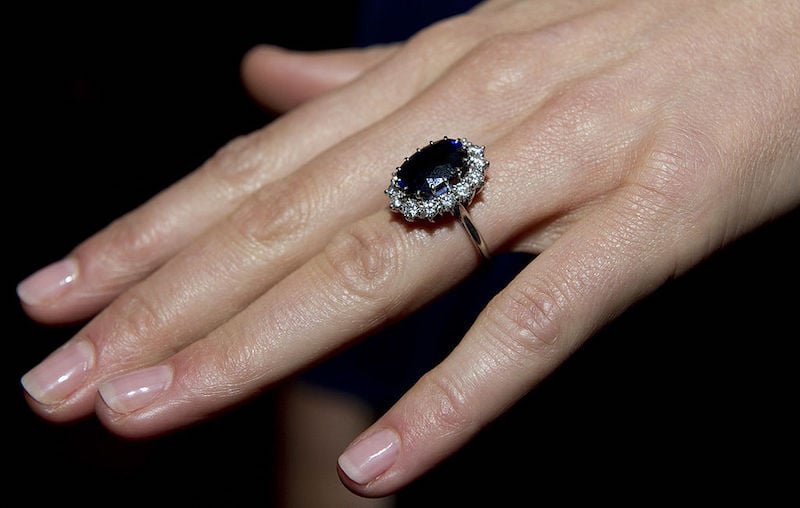 Prince Charles purchased the ring for $37,000
Charles didn't exactly have a say in how much he'd be spending on Diana's engagement ring — considering she picked the ring out for herself in a Garrard catalog. The stunning 12-carat oval blue Ceylon sapphire ring caught her eye, and the future princess knew it was the ring for her. With its 14 solitaire diamonds surrounding the sapphire, all set in 18-karat white gold, we can certainly see why.
Charles purchased the ring for $37,000 back in 1981 before walking down the aisle that same year. The moment he proposed to Diana, however, wouldn't exactly qualify as "romantic." The princess told Andrew Morton, author of Diana: Her True Story — In Her Own Words:
He said: "Will you marry me?" and I laughed. I remember thinking, "This is a joke," and I said: "Yeah, OK," and laughed. He was deadly serious. He said: "You do realize that one day you will be queen." And a voice said to me inside: "You won't be queen but you'll have a tough role." So I thought "OK," so I said: "Yes." I said: "I love you so much, I love you so much." He said: "Whatever love means."
Her ring was a controversial choice
Diana's engagement ring may now be loved by all, but back when she chose the piece, she caused quite a bit of controversy. Even though her unique sapphire center stone broke from a more traditional diamond, that wasn't what people had a problem with. Instead, the problem was that it came from a catalog.
Most royals have engagement rings custom-made, which ensures their ring is one-of-a-kind and special. Diana's, instead, was far from rare, considering anyone (who had $37,000 to shell out) could have the exact same ring as the princess.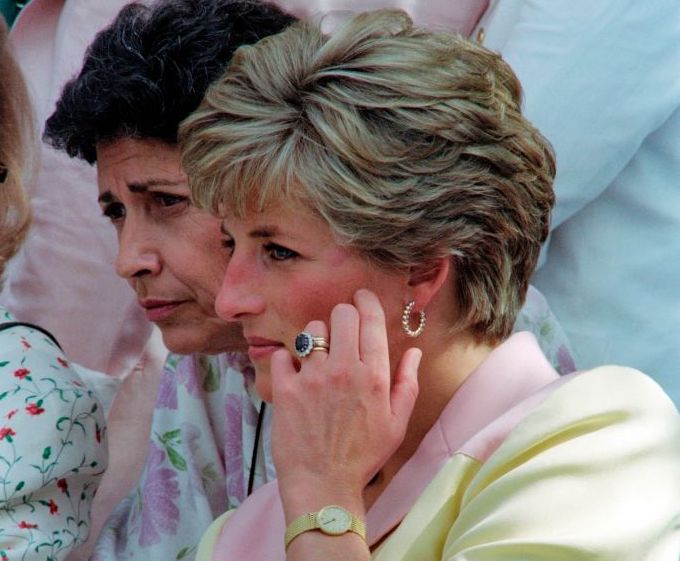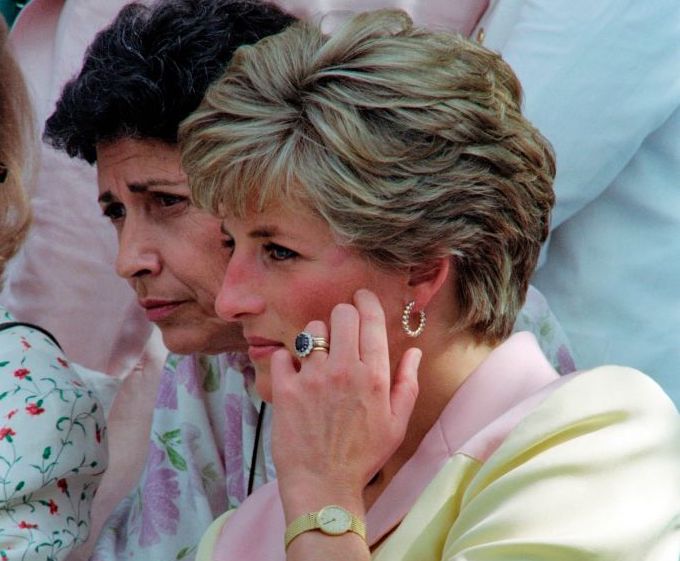 Her ring actually has some royal ties
Although Diana's ring was picked from a catalog, it technically does have some royal history tied to it. According to Good Housekeeping, "Garrard, the crown jeweler, was inspired by a sapphire and diamond cluster brooch that was crafted for Prince Albert in 1840."
Queen Victoria was then gifted the brooch on her wedding day, which she chose to wear as her "something blue." The brooch has been passed down within the royal family, and Queen Elizabeth II has been spotted wearing it on a number of occasions.
She wore her engagement ring after she and Charles separated
Even after she and Charles separated in 1992, Diana decided to keep wearing her engagement and wedding rings. She only removed the pieces once they officially divorced in 1996. She reportedly continued wearing her rings "out of respect  for her sons," Prince Harry and Prince William. They were only 9 and 10 at the time of the split, respectively, and she didn't want her boys to be affected.
Diana passed her ring down to her sons
Before Diana's tragic death in 1997, she made sure to pass down her jewelry collection to William and Harry. According to Marie Claire, Diana wrote, "I would like you to allocate all my jewellery to the share to be held by my sons, so that their wives may, in due course, have it or use it. I leave the exact division of the jewellery to your discretion."
Harry was actually the one to initially take their mother's engagement ring. However, once William decided to propose to Kate Middleton, Harry let his brother have the ring. After all, Harry reportedly got his mother's Cartier watch in return.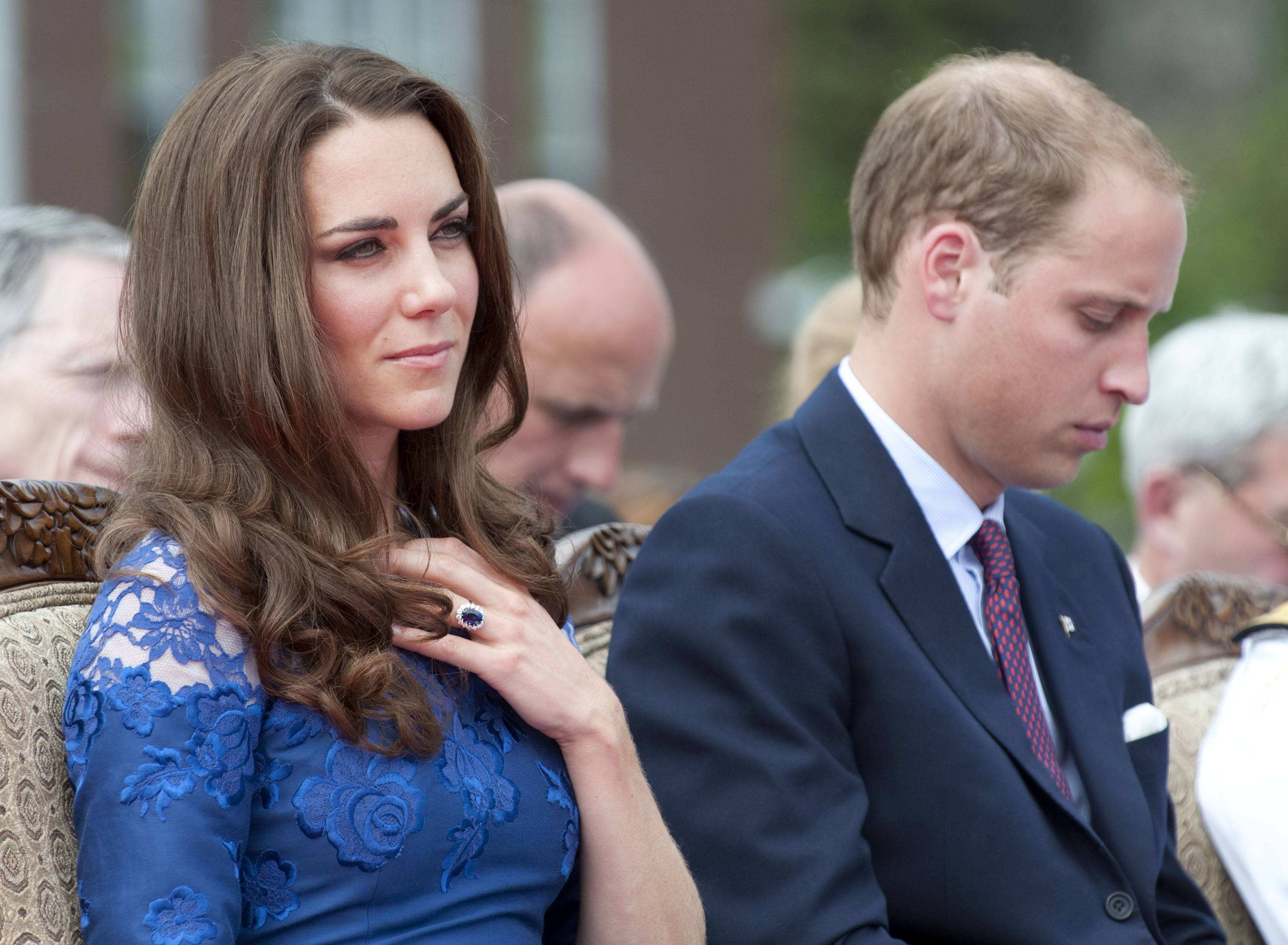 Diana's engagement ring is now worth $500,000
Now, the Duchess of Cambridge is honored with wearing Diana's gorgeous sapphire ring. According to Good Housekeeping, William kept the ring stored in his backpack for three weeks while exploring Mount Kenya with Middleton in 2010, before finally popping the question. It's a good thing nothing happened to the ring while they were vacationing, considering it's now worth a whopping $500,000.
William even admitted, "I knew if this thing disappeared, I'd be in a lot of trouble."
On a more touching note, William explained how he felt about Middleton carrying on Diana's legacy. "It's my mother's engagement ring, and it's very special to me, as Kate is very special to me now as well. It was only right the two were put together," he said. "It was my way of making sure mother didn't miss out on today and the excitement."