Here's How Much the 'How I Met Your Mother' Cast is Worth Today
A lot has happened in the world since How I Met Your Mother went off the air in 2014. Likewise, its debut in 2005 seems like a light-year away. Since then, new sitcoms continuously try to put together ensembles with the same winning chemistry shows like HIMYM had, something we keep discovering is all too rare.
The cast of How I Met Your Mother was already going to be a hit having Neil Patrick Harris heading the cast. Then you had Josh Radnor, Jason Segel, Cobie Smulders, Alyson Hannigan, and Cristin Milioti on top of it, all of whom continue being ubiquitous in showbiz.
Yes, the cast was doing pretty well in the last few seasons, though take a minute to see what they're all worth now.
Cristin Milioti's net worth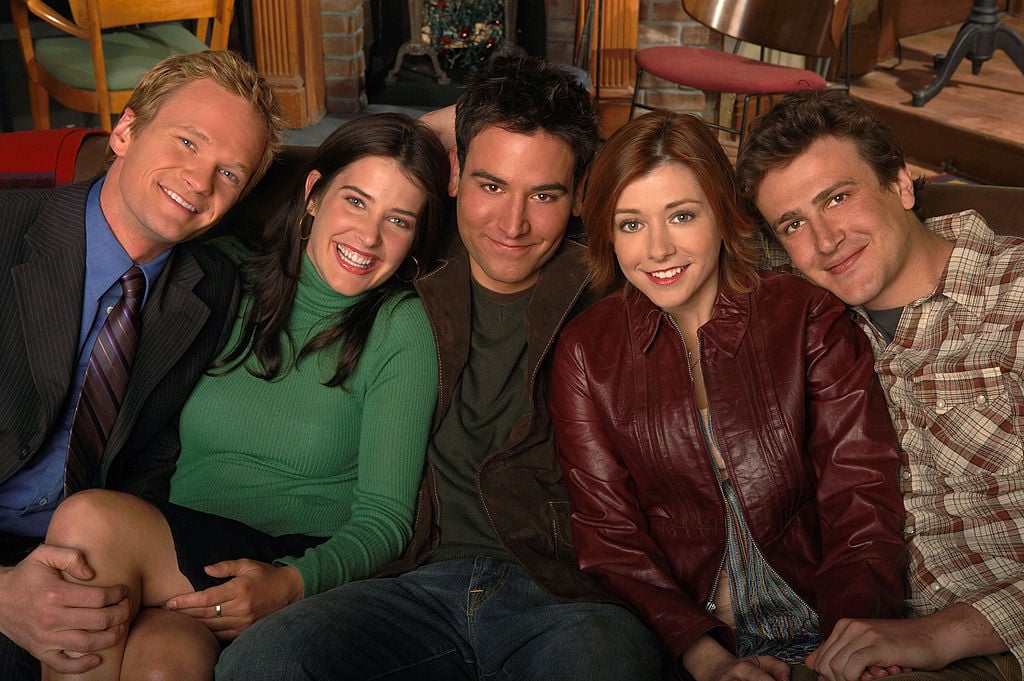 Since HIMYM left the CBS airwaves, Cristin Milioti has kept very busy acting on TV (an episode of Black Mirror one of the most notable), plus working on Broadway. She's even appeared in some movies, though TV and the stage seem to be her main calling.
As a talented singer, she won a Tony for Best Musical Theater Album (Once) a year before HIMYM ended. Afterward, she acted regularly on The Mindy Project, plus did voice work on The Venture Brothers.
Because she enjoys working on Broadway, her net worth is smaller than some of her co-stars.  Nevertheless, a net worth of $2 million is respectable.
Alyson Hannigan's net worth
You could say Alyson Hannigan is even busier, including already being a well-known actor long before she was cast as Lily Aldrin on HIMYM. By 2005, when the series debuted, Hannigan was known from such films as American Pie and its two sequels. She also had been a regular cast member on Buffy the Vampire Slayer, playing Willow Rosenberg.
Over the last five years, she's been doing guest shots on many comedy shows, including providing her voice for animated series like Robot Chicken. You'll also find her now in the world of reality competition by hosting Penn & Teller: Fool Us.
Thanks to all her TV success, most online sources say she's worth an incredible $30 million.
Cobie Smulders' net worth
Another one of the appealing women from HIMYM is Cobie Smulders who played Robin Scherbatsky through the show's entire run. Smulders had only done a few movies and TV projects when cast on How I Met Your Mother. A failed drama called Veritas: The Quest led to her being immediately cast for the popular CBS sitcom.
After winning a Best Supporting Actress Emmy for HIMYM in 2013, she really hit the ground running. Part of this was in winning the role of Maria Hill in all the MCU Avengers movies, something she started while still acting on HIMYM.
Many might say her movie acting career is more successful than her TV one of late. Not that you don't see her making guest appearance on shows like the reboot of Arrested Development, or acting on ABC's Stumptown.
Reportedly, she's worth $18 million, which means Hannigan above is worth the most of the women from the HIMYM cast.
What about the guys in the cast?
Jason Segel has had tremendous success since wrapping his run playing Marshall Erikson. Fans have seen him nurture a continuously flourishing movie career, which included writing, producing, and starring in The Muppets reboot feature film. Other exciting movie projects followed, with The End of the Tour being a standout. All of this gave him a $40 million fortune.
Don't forget about Josh Radnor who played Ted Mosby. He's tried to sustain roles in new TV shows but mostly found bigger success on the Broadway stage. Doing so helped build him a $20 million net worth.
No doubt most of you probably thought Neil Patrick Harris would be the wealthiest of all the past HIMYM cast. We all know how much of a superstar he became after playing Barney Stinson, mostly as a celebrated award show host. You'll be surprised to learn he and Jason Segel are tied in their net worth at $40 million.
Now you know who's climbed the mountain of success. No matter what you do in showbiz, this list proves you can still make a fortune going in different directions from your old sitcom colleagues.