Here's Valerie Bertinelli's Swoonworthy Spinach Ricotta Grilled Cheese Sandwich for a Satisfying Vegetarian Meal
If you like to give your menu a break from meaty meals once in a while, you'll love Food Network host Valerie Bertinelli's Spinach Ricotta Grilled Cheese sandwich. Quick, easy, and meat-free, it's just what dinner for a busy week calls for.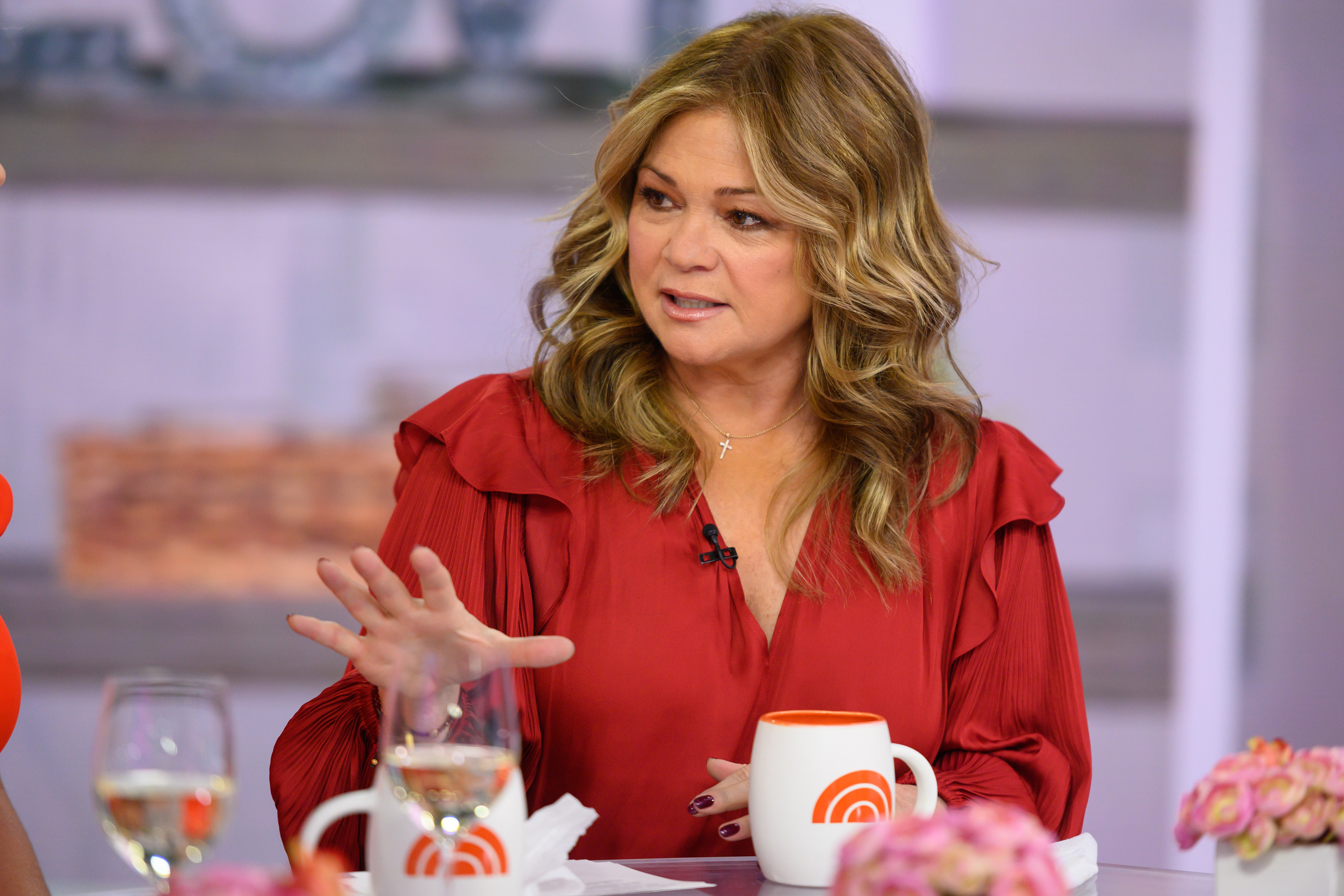 How to make Bertinelli's Spinach Ricotta Grilled Cheese
This spin on traditional grilled cheese calls for olive oil, baby spinach, ricotta cheese, shredded mozzarella cheese, grated Parmesan cheese, sturdy bread, and unsalted butter. To put it together (ingredients and quantities can be found here), the olive oil is heated, and once hot, the spinach is added until it's all wilted. Squeeze all the water out of the spinach, Bertinelli says, as soon as it's cool enough to handle. The spinach is then chopped and combined in a bowl with the cheeses, salt, and pepper.
One side of each slice of bread is spread with butter and then placed, buttered side down, on a hot large skillet. The Valerie's Home Cooking host says to "scoop about one-third of the ricotta mixture" on each slice. Place another slice of bread on the mixture with the buttered side up. Cook in the pan until it's toasted, flip and repeat on the other side.
Bertinelli's Grilled Cheese Croutons are another great alternative
There's nothing like the combination of grilled cheese with tomato soup. But how about grilled cheese croutons in that soup? Everyone has their own nostalgic take on the meal, and the former Hot in Cleveland star is no different. As she writes on her website, "When I get a taste for soup, my thoughts immediately go back to my mom opening a can of Campbell's tomato soup and fixing a grilled cheese sandwich to go with it. How many people have had that same meal over generations? If America had a collective recipe box, this would be in it."
Of her Tomato Soup with Grilled Cheese Croutons, she said, "I wanted to pay homage to that experience, but instead of a sandwich, I thought grilled cheese croutons would be a fun, slightly decadent twist on the tradition."
Prepare your favorite tomato soup and set aside. For the grilled cheese croutons (find the recipe here), butter is melted in a skillet and two slices of bread are placed on the butter. Add a slice of American cheese to each slice of bread, as well as chopped basil, and then top with another bread slice. Cook each side for about three minutes and then each sandwich can be cut into nine portions. Serve the cheesy croutons on the soup.
Bertinelli's Classic Patty Melt
While the television personality's Classic Patty Melt calls for ground meat, you could also use a veggie burger to make it a meatless meal.
A classic patty melt is basically a grilled cheese sandwich with a burger patty added. Once your burger patty is ready, melt butter in a skillet, add two slices of your favorite bread (Bertinelli recommends rye), place the patty on one slice of bread, along with sauteed onions and Swiss cheese. Top with another slice of buttered bread, flip and cook three minutes per side until the cheese has melted, Bertinelli says.
However you try grilled cheese sandwiches tonight, make them filling and flavorful with Valerie Bertinelli's creative takes on the American classic.