Here's What Lil Baby is Charging for a Feature
Lil Baby is hitting his stride. From rising rapper to a bonafide music superstar, 2020 is definitely the year will become a household name if he isn't one already. After speaking about doing features last month, the Atlanta rapper gave an update on the compensation he expects for contributing a guest feature to a song.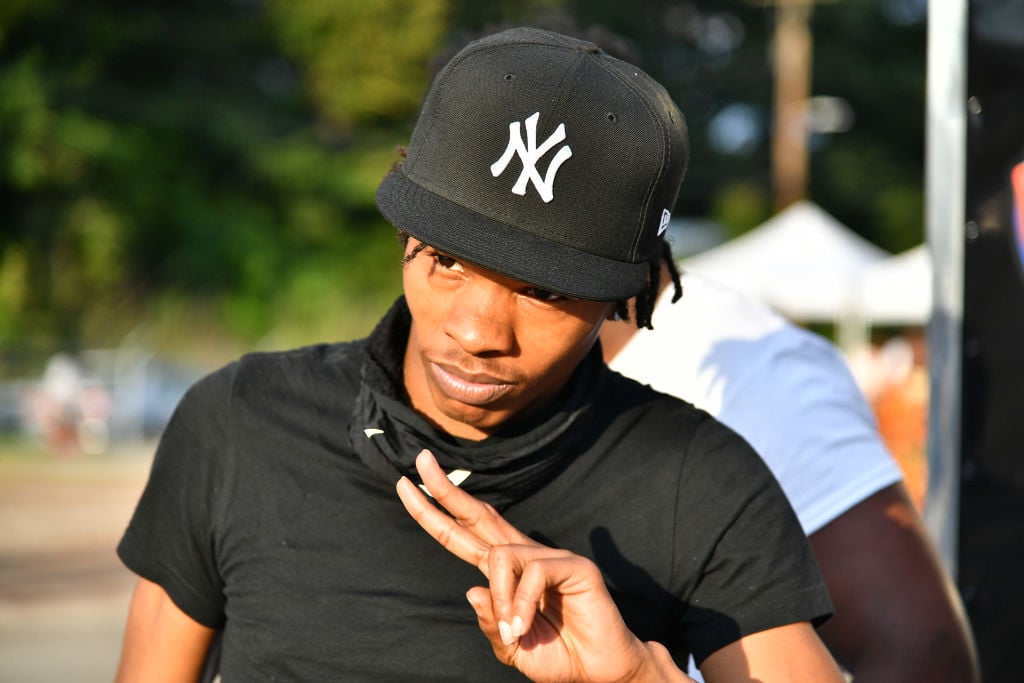 The rapper is having a moment in music
Lil Baby is arguably one of the biggest new artists of the past several years. In 2019, he had multiple hits, such as "Woah" and "Baby." This trajectory didn't slow down at all in 2020.
The rapper's latest album, My Turn, was released earlier this year and has been a huge hit. It debuted at No. 1 on Billboard's top 200 albums chart. Aside from this, about every song from the album ended up charting on the Billboard Hot 100. Not too long after its debut, the album was re-released as a deluxe edition.
More recently, Lil Baby has been applauded for his more conscious, politically-tinged music that he has released amid the Black Lives Matter movement and recent police killings. He dropped a track called "The Bigger Picture," which was accompanied by a powerful video.
He just made another statement about doing features
Back in May, Lil Baby got a lot of attention for remarks he made about doing features. He is a commonly featured artist on a lot of fellow musicians' songs. He's been featured on songs from 6lack, DaBaby Future, Lil Wayne, Moneybagg Yo, Travis Scott, Gucci Mane, and countless others.
He hinted that he would soon scale back the amount of features he would do, tweeting, "ain doing no more features unless it's worth it, i got tooo many." Despite saying this, many fans thought that he could be joking, something that wouldn't be surprising for the rapper given his track record on social media. A few months earlier, he got on Instagram Live and told his record label, Quality Control, that if they didn't he didn't get $5 million, he would go back to "hustling" on the streets. After saying this, he ended up backtracking and saying it was just a joke.
But now, it looks like Lil Baby isn't done talking about his features and how much they are worth. He tweeted on Friday, "At this point it's safe to say I want 100k for a feature 😬."
Should he have a higher rate?
Many fans agreed with him, but most of them seemed to think that he actually needed to get more for a feature. Some fans even said that he should be charging $200,000 for a feature.
"Should be 200k cuz you save h***a songs you touch," said one fan. Another person responded to his tweet, saying, "you need to be charging ✌🏾🤏🏾🤏🏾 a feature."
Regardless of how much he charges for a feature, it looks like Lil Baby is a certified hitmaker that any artist would definitely want on their song. It doesn't look like his momentum is slowing down anytime soon.