Here's What The Most Well-Known Kardashian-Jenner Exes Are Up To Now
Keeping up with the Kardashian-Jenners is not for the faint of heart. Though staying in the loop with this famous family can be exhausting, keeping up with their litany of exes is nearly impossible.
We'd be here all day if we name every single person members of the famous family have dated. Instead, we'll just point out some of the most notable Kardashian exes and reveal what each of them has been up to since getting the boot.
Ray-J
Though Kim Kardashian has dated her fair share of celebrities over the years, her romance with Ray-J is undoubtedly one she's the most known for, aside from her marriage to Kanye West.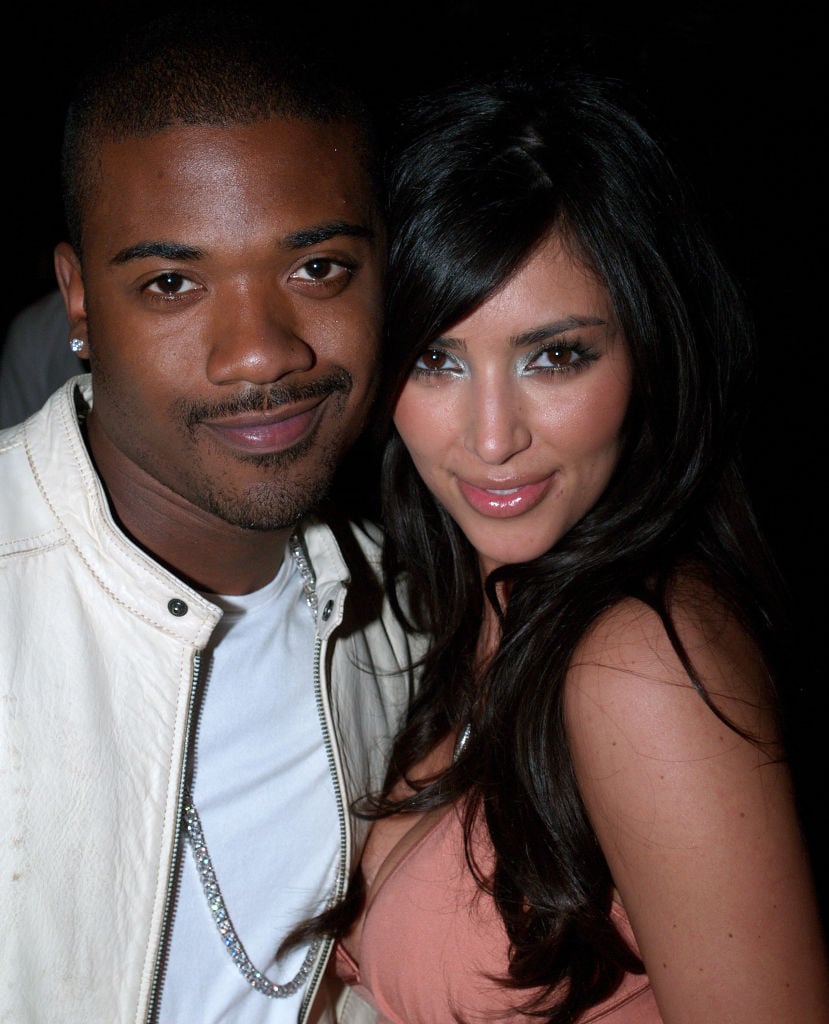 RELATED: Are Kim Kardashian West and Ray J Friends?
Back in 2003, Kardashian and Ray-J made a sex tape that quickly went viral and skyrocketed the aspiring reality star to fame.
Since he and Kardashian called it quits, Ray-J has been living his life. He is working on his music and reality show career as well as expanding his Raycon earbuds line.
Kris Humphries
Remember Kim Kardashian's 72-day marriage to NBA player Kris Humphries? We sure do!
Just three months after the pair got engaged, they tied the knot in a lavish ceremony in Montecito, California, in August 2011.
Though it was the fairytale wedding Kardashian had always dreamed of, married life wasn't all it was cracked up to be. In October of that year, the KUWTK star filed for divorce citing irreconcilable differences.
Since splitting from Kardashian, Humphries has been living a low-key lifestyle. After retiring from the NBA in 2017, the athlete began working as a real estate agent and currently owns several fast-food restaurants in Minnesota and Wisconsin.
Lamar Odom
Khloé Kardashian has dated her fair share of men in the past, but her romance with NBA player Lamar Odom was one that seemed like it had the potential to last.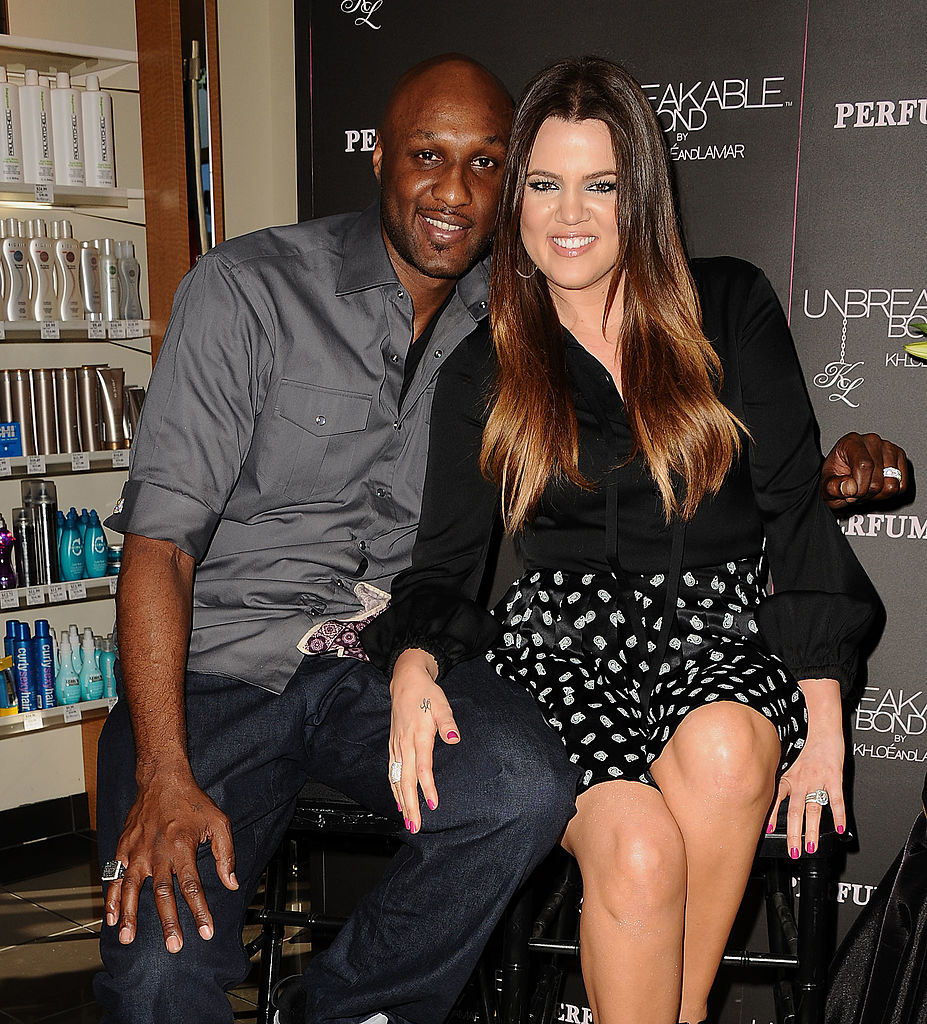 The couple got married after a month of dating, and there was no denying that Kardashian and Odom were head over heels in love. Despite Odom's substance abuse and infidelity issues causing their marriage to falter, the Good American founder remained loyal to him.
She even halted their 2016 divorce proceedings to take care of the athlete after he fell into a coma following an overdose inside a Nevada brothel.
Today, Odom continues to maintain his sobriety and recently became a best-selling author with his memoir, Darkness to Light. He's even engaged to be married, so all in all, the former NBA player's doing pretty well.
Tristan Thompson
We'll probably never forget all of the things Tristan Thompson did to Khloé Kardashian during their relationship.
Not only did he cheat on her with two women while she was nine months pregnant with his child, but he also got a little too cozy with Kylie Jenner's former BFF Jordyn Woods in February 2019.
Kardashian and Thompson broke up shortly after his cheating scandal with Woods made headlines.
These days, the former flames continue to maintain a civil co-parenting relationship for the sake of their daughter, True, and are even quarantining together amid the coronavirus (COVID-19) pandemic.
Ben Simmons
Since Kendall Jenner likes keeping her private life out of the spotlight, there isn't too much we know about her on-and-off-again relationship with NBA player Ben Simmons.
What we do know is that the pair first got together sometime in the summer of 2018. They were caught cuddling in the background of Khloé Kardashian's 4th of July Instagram post.
After a string of public sightings, it seemed like Jenner and Simmons were getting pretty serious. However, they called it quits in May 2019.
Since then, the pair have been spotted out together on a few occasions, but it's not clear whether or not they're back together.
Tyga
To say a lot of drama came out of Kylie Jenner's romance with Tyga would be an understatement.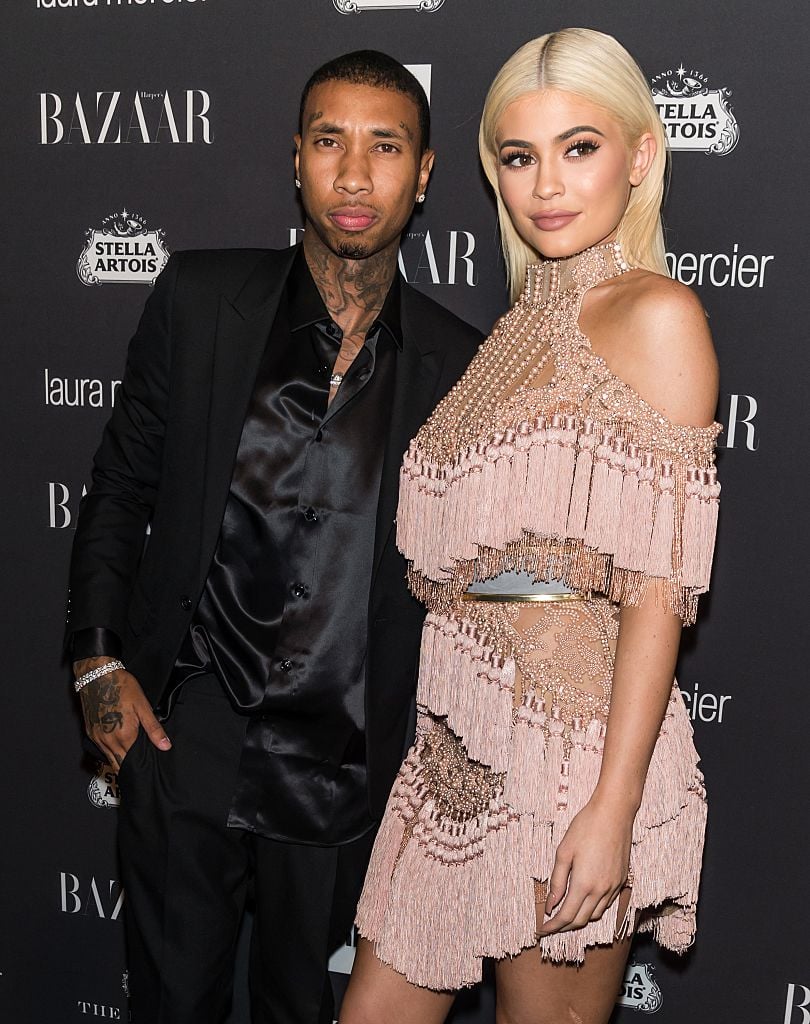 Aside from continually breaking up and making up, the couple often found themselves up against Blac Chyna, who once dated and has a son with the rapper.
After three years of dating, Jenner and Tyga split for good in 2017.
Though their relationship didn't work out, the two remained good friends and still have love for each other to this day — even though Tyga once tried to take credit for the makeup mogul's lip kits.
Travis Scott
When Jenner started dating Travis Scott a few months after her split from Tyga, we could tell that there was a spark between them.
After dating for close to a year, the pair welcomed their first child, a daughter named Stormi, in February 2019.
While we thought Jenner and Scott were a match made in heaven, they broke up in October 2019.
Though they remain friends and dedicated co-parents to their daughter, the exes continue to fuel romance rumors, and at this point, we really don't know if they're just pals or are looking to rekindle their relationship.
RELATED: Kris Jenner Desperately Wants Travis Scott to Propose to Kylie Jenner, Source Claims
Younes Benjima
Age is but a number in Kourtney Kardashian's household. Back in 2016, it was revealed that the then 39-year-old was hooking up with 25-year-old model Younes Bendjima, who she met during Paris Fashion Week.
Though their relationship started out as a fling, it soon turned into a full-blown romance. The two often traveled the world together and showed off each other's assets on their Instagram pages.
However, in 2018, it was revealed that the pair decided to call it quits after the model was spotted getting cozy with another woman in Mexico.
Though they didn't end things on the best of terms, Kardashian and Bendjima remain close friends and still hang out together. The model even attended the Kardashian-Jenner family's annual Christmas party in 2019, so it seems that things are copacetic between him and Kourt.
Scott Disick
Last but certainly not least, the most notable ex of them all is the one and only Scott Disick.
After being in an on-and-off-again relationship with Kourtney Kardashian for eight years, the couple decided to call it quits for good in July 2015.
Though they're no longer together, Kardashian and Disick remain in each other's lives as they continue to work together to raise their three children.
Today, Disick is still considered a member of the KarJenner clan and makes frequent appearances on Keeping Up With the Kardashians. He's also got his own reality show, Flip It Like Disick, on E! and is currently in a relationship with Kylie Jenner's BFF Sophie Richie, even though she's 15-years his junior.