Here's What YFN Lucci Had to Say About Toya Johnson's Comments About His Relationship with Reginae Carter
Though they aren't together, there doesn't seem to be a shortage of headlines about rapper YFN Lucci and Reginae Carter's relationship. On a new episode of Angela Yee's podcast, YFN Lucci spoke about what Toya Johnson had to say about his relationship with her daughter.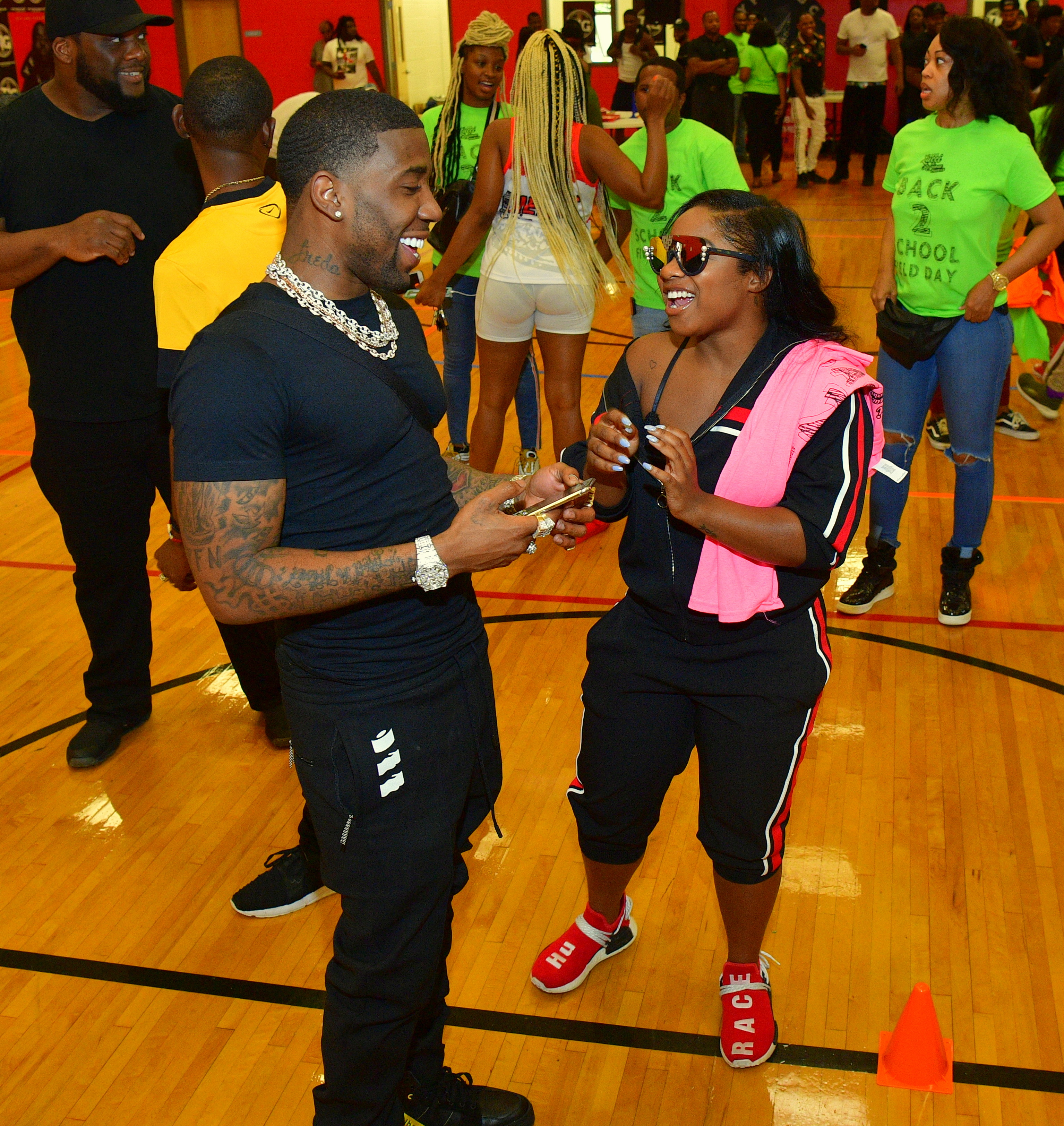 Reginae Carter and YFN Lucci broke up and she spoke openly about it
YFN Lucci and Carter dated on-and-off for several years. The relationship was subject to public critique because of the fact that Carter, the daughter of Lil Wayne, was dating someone who was much older than her and had children. They reportedly broke up around the summer of last year, though there were still rumors that they were still seeing each other.
The couple was seemingly done for good when Lucci went to a #CucumberChallenge party hosted by Love & Hip Hop star Alexis Skyy and rapper Trouble. The private party reportedly had a "cucumber contest, inviting the guests to use the vegetable in the most unimaginable way possible and the idea was to see who could get most graphic with it." 
On this season of T.I. and Tiny: The Friends and Family Hustle, Carter officially confirmed her split with YFN Lucci to the public and talked openly about it. During one of the episodes, she talked about Lil Wayne's reaction to their relationship.
She said, "To hear my daddy tell me that Lucci, he loves you probably, but he's not in love with you because of the actions and the things that he's doing. My father told me that sometimes when people don't know love themselves, they can't love other people, and you can't blame them for that. Sometimes people just don't know how to love. Lil Wayne! He made the song! 'How to Love.'"
The new rumors and was YFN Lucci says about Toya Johnson's remarks
Recently, Carter has been fueling a lot of rumors that she and YFN Lucci could be back together. On Instagram, she posted a video dancing to his song "Wet," as it was trending on TikTok and a popular dance challenge.
Days after this, it was then speculated that the two could be seeing each other again. YFN Lucci posted an Instagram story that seemed to be at Carter's house. The Shade Room posted screengrabs of photos of both Carter and YFN Lucci, comparing the locations.
On a new episode of Angela Yee's Lip Service podcast, YFN Lucci was a guest. During the episode, Yee asked YFN Lucci about comments said about him from Toya Johnson, Carter's mother. Johnson had always been an open critic of their relationship and even said that her daughter could do better.
Yee asked the rapper if he felt some type of way about it and he said that he didn't. "It ain't bother me cause I'm doing better," he said told Yee. "I pull up big truck….I let you drive big truck, Maybach. So, I ain't tripping about what they saying."
"