Here's When the 'NCIS' Season 19 Finale Airs
NCIS Season 19 will come to a close soon. When can you expect the final episode of the season to air? Here's when NCIS Season 19 finale is set to air on CBS.
If you're an NCIS fan, you likely can't wait until the season finale. There are so many exciting storylines, and it would be nice to see what happens with your favorite NCIS characters. Here's when the NCIS Season 19 finale airs.
What happened last time on 'NCIS'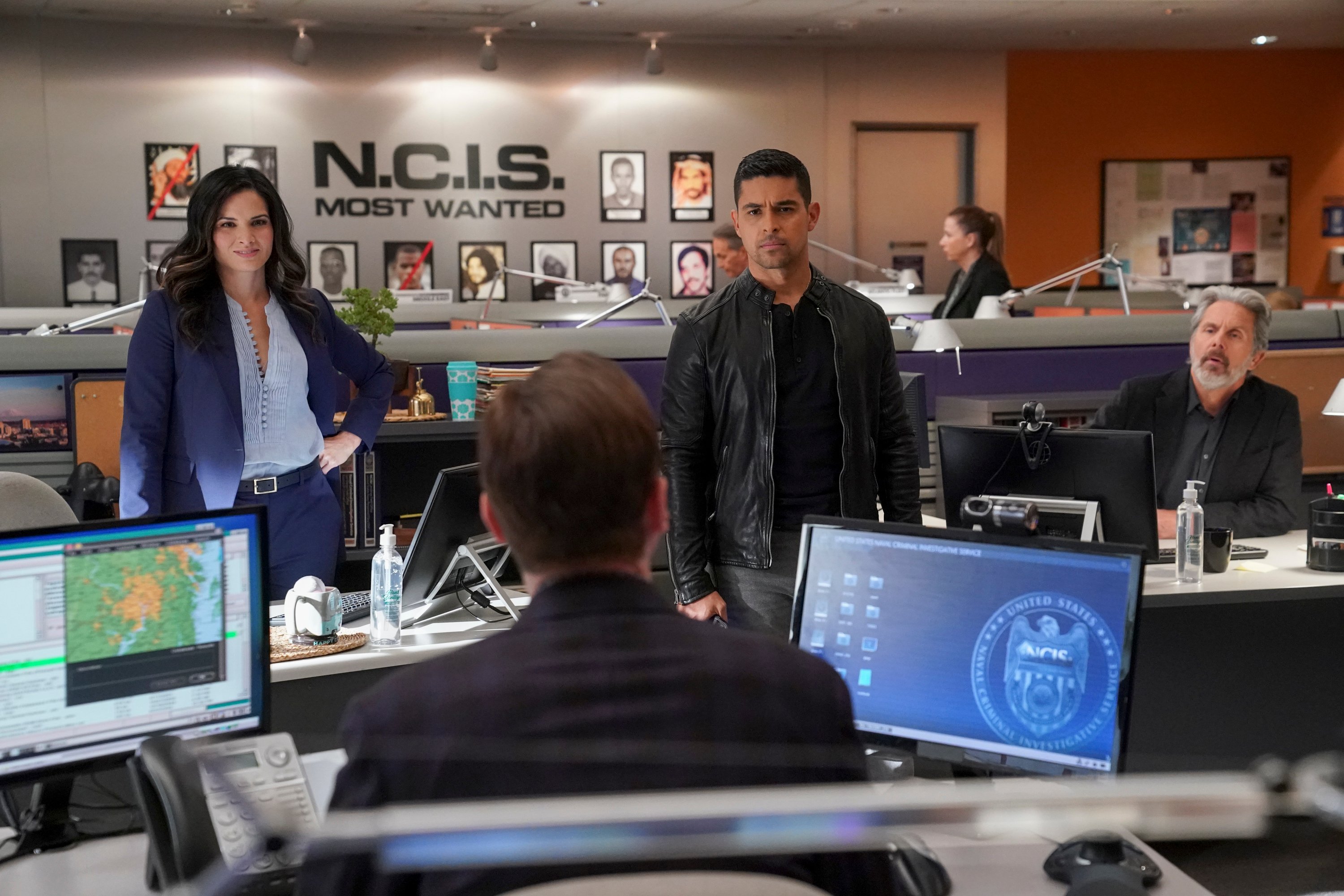 The series left off with an inside look at Nick Torres (played by Wilmer Valderrama) and how he has been dealing with the emotional strain related to being abandoned by his father (as well as Bishop and in some ways Gibbs). He's also trying to recover from the guilt he felt after leaving a woman he dated (Maria) during an undercover operation.
Torres couldn't forgive himself for abandoning Maria when she needed him most. Instead of holding all his pain inside and remaining silent, Torres reaches out to Dr. Grace Confalone (here's who plays Dr. Grace). He comes to work late every Monday so that he can attend therapy.  
Although Torres portrays himself as a tough guy, deep inside he's broken. Hurting an innocent person weighed heavily on him for many years. He also feels like the people he cared about most are gone. All of this loss and betrayal has Torres feeling numb.
This became clear during NCIS Season 19 Episode 12 (titled "Fight or Flight"). During the scene where Torres in the ring, he fights as if he has nothing to lose and he comes close to being seriously injured. "What are you doing out there? You look like you're trying to get yourself killed," says McGee. Torres' response shows us his deep sadness and what he's really feeling. "Yeah, so? Who's left to care?" Torres responds.
When does the 'NCIS' Season 19 finale air?
The NCIS Season 19 finale airs Monday, May 23. During the final episode of the season (titled "Birds of a Feather"), Alden Parker (played by Gary Cole) is framed for murder. The team will "put their lives on the line," according to a CBS statement. This is sure to be a tense episode with lots of twists and turns.
This isn't the first time Parker has been in a tense situation. Not long ago, Sean Doyle, the nephew of his close friend, Billy Doyle, was a person of interest in a murder case. It was later revealed Sean was an informant for the DEA.
What to expect next time on 'NCIS'
During NCIS Season 19 Episode 19 (titled "The Brat Pack"), a string of break-ins at Quantico leads the team to investigate a group of teenagers. Special Agent McGee (played by Sean Murray) is in the spotlight during this episode. He forms a close bond with one of the teenagers during his investigation.
Murray revealed on his social media that the teenager his character becomes close to is his real-life daughter, Cay Ryan Murray. "I am pleased to introduce my daughter, Cay Ryan Murray, into the on-screen world of NCIS!" writes Murray on Twitter. "Cay guest stars in our upcoming May 2 episode, and I couldn't be more proud."
RELATED: 'NCIS': Nick Torres Faces Dark Past and Vows to Get Himself 'Right'
Follow Sheiresa Ngo on Twitter.