Here's Where That 'Robert Pattinson in a Tracksuit' Photo is From, Because The Meme Is a Real Image of The Actor
Robert Pattinson is known for his acting, but also for the memes about him. The latest Pattinson meme features him in a kitchen, and yes, it's real.
Robert Pattinson has been meme'd constantly since Twilight came out in 2008 and he shot to super-stardom. At first, a lot of it had to do with the films. However, once the public got more well-acquainted with the actor, his silly faces and wacky answers garnered more memes. 
The most recent one to take over the internet, specifically TikTok and Twitter, involves an odd image of Pattinson in a kitchen. Here's how that photo came to be. 
The best Robert Pattinson meme right now is the 'tracksuit kitchen' photo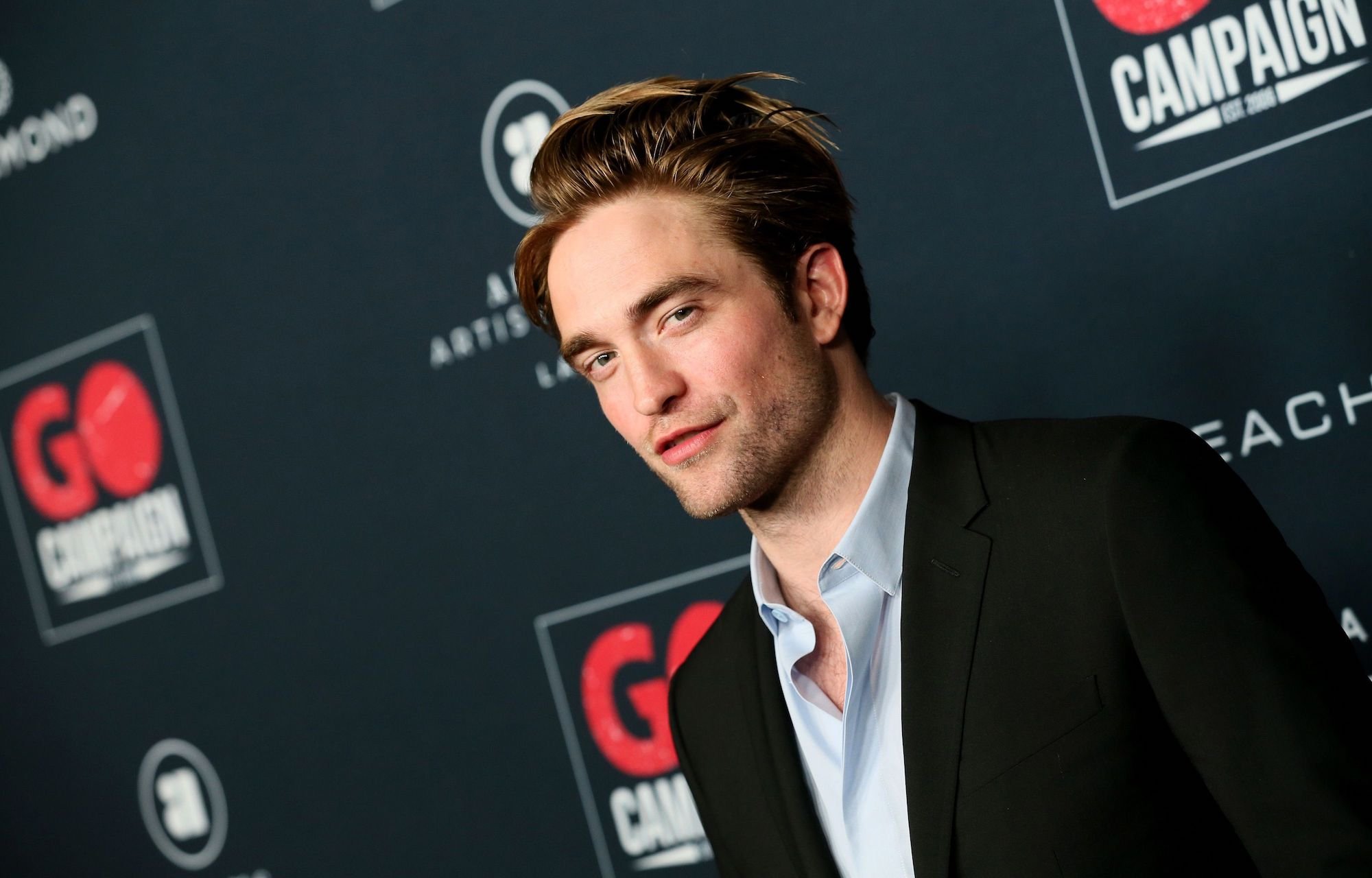 If you've found your way to Pattinson-TikTok, you definitely know this photo. In it, Pattinson is wearing a brown tracksuit with his hair gelled back, with a beard. He looks almost shocked or out of place — both, actually — and he looks oddly small? It's really just a great mix of a ton of different factors that create this hilarious image of a stunned Pattinson oddly in someone's kitchen. Is he supposed to be there? What's his purpose? 
As KnowYourMeme.com reported, the photo spread really quickly on Twitter in late 2019 and again in early 2020. But now, Pattinson is trending daily on TikTok and the videos are truly the pinnacle of comedy when it comes to this meme, specifically. 
User @shesitzayana used the image in an edit where it looks like tracksuit-Pattinson is on their porch. Another user, @livesintheattic, made dozens of mini cardboard cutouts of the image and used it in the "Someone Like You" trend. And another, @greydimension666 used a couple of British songs to act out a scene. 
Basically, the image is hilarious and shouldn't die out any time soon. 
It actually comes from a 2017 Instagram post
OK, so onto where this damned picture came from. Pattinson did a movie with the Safdie brothers called Good Time. It came out in 2017 and Pattinson plays Connie, a bank robber who spends a lot of the movie trying to get his brother (Benny Safdie) out of prison. 
According to KnowYourMeme.com, the image came from Josh Safdie's Instagram. He posted it in 2017 with the caption, "Proto-Connie (very early on) from @goodtimemov – opens in NY/LA this Friday with sneaks tomorrow night." The final look for Pattinson's character was a bit different, opting for something a bit grungier and with bleached hair. 
As the site also noted, it received a little over 1,700 likes in the years before it became a widespread meme. And now it's deleted. 
Pattinson doesn't have any public social media accounts, but doesn't care about being meme-ified
While the original source of the meme is no more, it's truly gifted the internet with great content. And, of course, it's all in good fun. Being meme'd is not something that seems to bother Pattinson, at least not anymore. 
In a Reddit AMA from 2017, Pattinson answered someone's questions about if he ever thinks about joining social media. "Only in dark moments," he cheekily replied. 
He then further commented about how "it's pretty difficult to bum me out," specifically regarding memes and stuff like that. 
Regardless of those "dark moments," Pattinson did admit to having a private Twitter. 
"I really like Twitter," Pattinson told W Magazine on Jan. 20, 2020 when asked what he looks at first thing in the morning. "My Twitter feed is really good now because I've kind of got the most eclectic sort of sources of anything you could really possibly imagine. I have no idea what's happening in the normal news whatsoever, but I know really random stuff all the time. "
Maybe things just haven't gotten dark enough for him to create a public outlet. At least the internet will always have tracksuit-Rob to weather our dark moments.