Here's Why Elena Alvarez's Queer Identity Is So Important For The Latinx Community on 'One Day at a Time'
Representation in media is more important than a lot of people understand. But even if you are from an underrepresented demographic, it can be hard to really comprehend how negatively it affects you. So when One Day at a Time came on the scene and featured a Cuban-American single mom raising her two kids, one of which is gay, with their Abuelita in a small apartment, it was like gasping for air you didn't know you were holding. Not to mention, the single mother was a veteran who suffered from PTSD. The show is exactly the type of diversity that TV needs, and it takes a great approach with so many serious topics.
As Vice reported in 2018, good media representation not only gives kids a way to identify with characters that are like them and are heroes or non-destructive. But it also breaks down those harmful stereotypes that have been perpetuated by predominantly white, hetereonormative programming. So when Elena Alvarez came out in Season 1, it was the queer, Latina representation that the world needed and media really wasn't delivering on until then.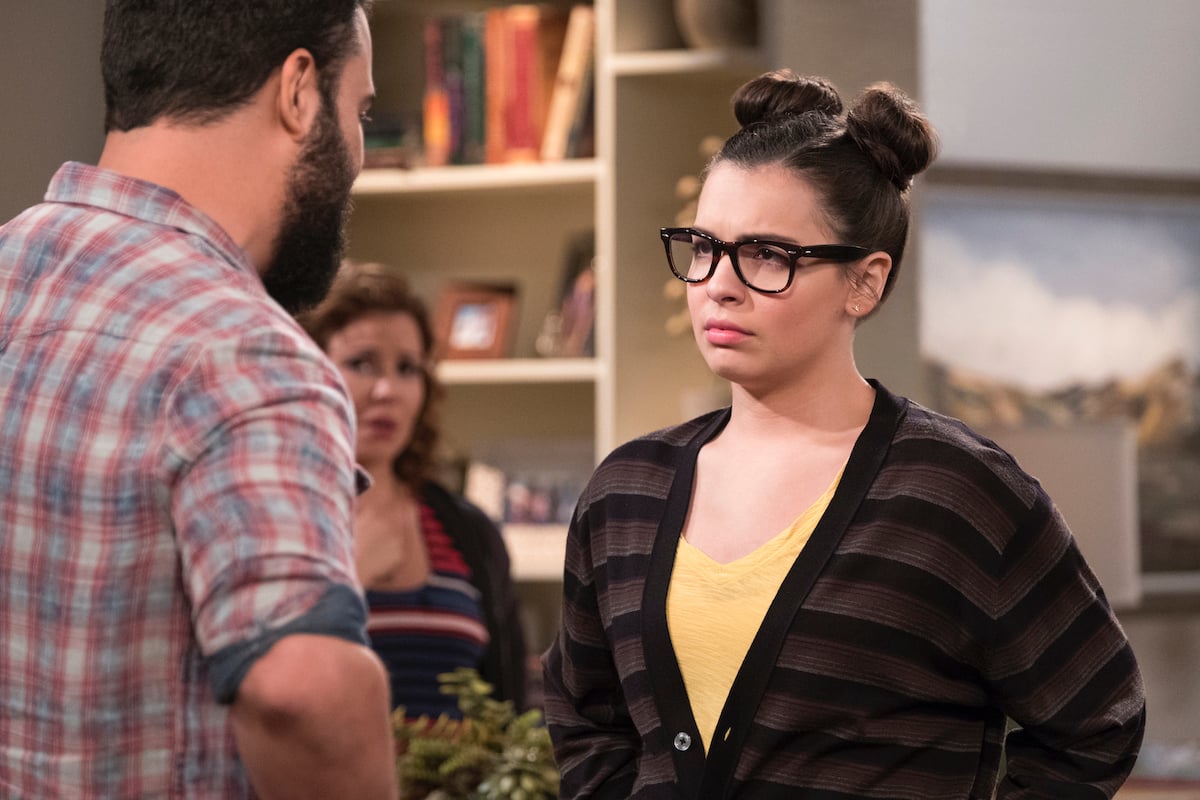 Queer Latinas didn't have a major, relatable character in media
Up until One Day at a Time, LGBTQ, Latina characters were few and far between. And hardly done well, other than Rosa Diaz on Brooklyn Nine-Nine. And, honestly, this lack of representation can be said for any Latina/Latinx representation. Other than drug dealers or spicy maids, Latinx roles aren't always deep or lead-character material.
So with Elena, the writers really gave their all to make her realistic and relatable. And for queer women growing up, regardless of race, Elena's story was doing a lot for the community. Isabella Gomez who plays Elena said that it means the most to hear from fans how Elena has helped them come out or come into their own. 
Co-showrunner Gloria Calderón Kellett said in a Netflix featurette that it all boils down to One Day at a Time's really diverse writer's room.
"The conversations that are had in this room, hearing these women talk about the lack of representation growing up," she said, then noted how much she took "straight crushes" for granted on TV. "But there's nothing like that for them. And what that must mean, and it was very emotional to hear them talk about it."
Elena is so proud to be out
Not only is Elena's queer identity in itself important, but the way she goes about it is too. As Yvonne Marquez, a senior editor for Autostraddle, told USA Today in 2017, "It just wasn't trying to get points for the LGBT category… It felt like this queer Latina story is real."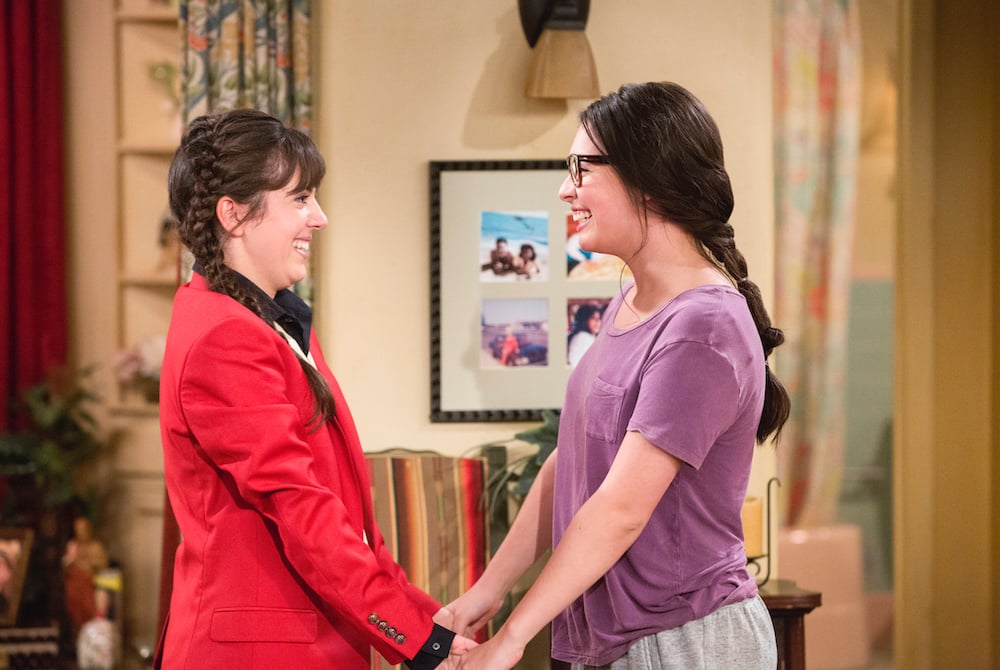 Elena was the definition of out and proud. From starting a gay-straight alliance at her high school or yelling, "Me gay!" when flirting (?) with Syd in Season 2, she wears her rainbow heart on her sleeve. 
They also make sure that Elena is more than her sexuality, and her personality is on display often. She's a major nerd who loves all things Supergirl, Buffy, and Overwatch, and is also a climate-changing feminist. She's gay, but she's also a pretty rad gal all on her own.
Season 3 really delved into her relationship with Syd, who's non-binary
After the show expertly handled Elena's coming out, it also wrote her romance well too. At this point, it was to be expected, but it's still such a breath of fresh air. Syd is nonbinary, which is another topic the show dove into with finesse.
Elena's first-time storyline is also unique since queer female characters like Elena are often glossed over when it comes to sex. Sex and first-time high school arcs are a genre in itself, but it's basically a genre just for straight couples. Having Elena come to terms with whether she's ready or not shared such a new side of this experience. 
Not only is it very relatable for other queer Latinx to see, but it's also one of the most honest and open first-time stories on a major show regarding a queer woman. 
The Latinx community can be pretty toxic when it comes to LGBTQ people
OK, so going into the biggest reason why Elena Alvarez's LGBTQ storyline was so important in relation to her Latinx identity, is the Latinx part. The Latinx community, with its toxic machismo and very religious ways, can often be a very toxic community for queer folk. 
Season 1 really highlighted this, when Elena was first coming to terms with her sexuality. Lydia, aka Abuelita, was outwardly very supportive but then expressed to Penelope that she didn't like it. And Penelope was finding it hard to come to terms with it as well. However, Lydia never told Elena how she initially felt because she wanted Elena to be happy. But once she works out that the Pope said only God can judge, she was a-okay.
That's where One Day at a Time really shines with Elena's queer storyline. They make sure Elena has a solid support system, even within a Cuban household. It's the way a queer child should be treated, and it's so endearing to see. 
Now, her father is the exact opposite and unfortunately the way a lot of Latinx family members might react to Elena coming out. It's sincerely heartbreaking to see him fully reject her and skip her Quinces. But Elena deals with it, with her mom, brother, and Abuelita by her side. 
Elena's dad finally comes around, and with it, the show covers nearly all aspects a queer Latina might experience with expressing their sexual orientation. In Season 3, you even see how extended members of her family deal with gay members like her cousin Pilar. They often "forget" that Pilar has a wife and is gay; Pilar explains that will never change.
But that's OK. She explains to Elena that she knows they love her regardless of who she loves. "Eventually you realize you're just a person. And it's really empowering not to have to be defined by who you want to make out with." And that's a beautiful pot of gold at the end of this very queer rainbow.