Here's Why Megan Thee Stallion Was Taken to the Hospital After Attending a House Party With Tory Lanez
While Lanez was taken to jail and booked on gun charges following an incident at a house party, Megan Thee Stallion was transported to a nearby hospital because of an injury.
It appears Tory Lanez didn't end his weekend on a high note. On July 13, the rapper was arrested following an alleged argument at a house party in Hollywood Hills. The same night Lanez was taken into custody, Megan The Stallion, who was with him at the time, was hospitalized.
So what really went down at this house party? Keep on reading to find out more.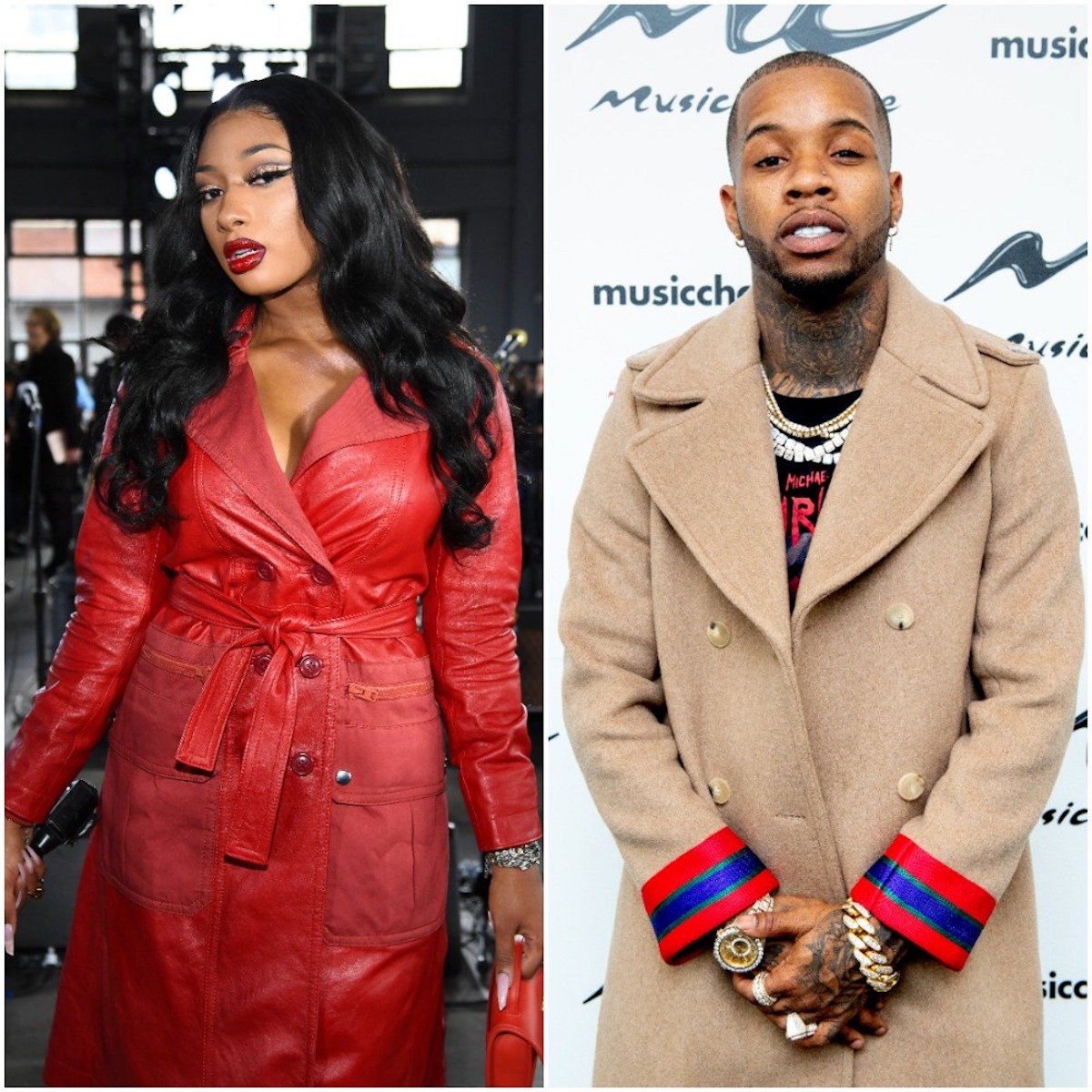 Tory Lanez was arrested on a gun charge
In the early hours of July 13, Lanez was arrested on a gun charge after police found a concealed weapon in his car.
It all started when authorities responded to a disturbance at a house party after an alleged fight involving the rapper broke out outside of the home. Witnesses told TMZ that they heard people arguing in an SUV before shots were fired in the air and the vehicle sped off.
According to outlet, authorities located the SUV shortly after getting a description of it and found both Lanez and Megan Thee Stallion inside along with another woman.
When police searched the car, they discovered a gun and arrested the "Say It" crooner for carrying a concealed weapon in a vehicle, which is considered a felony. He's reportedly held on a $35,000 bail.
Megan Thee Stallion injured her foot before Tory Lanez was taken into custody
While Lanez was taken to jail and booked on gun charges, Megan Thee Stallion was transported to a nearby hospital because of an injury.
Initially, sources claimed that the hitmaker sustained a cut on her foot believed to be from some broken glass.
However, Megan recently revealed on Instagram that she suffered gunshot wounds and had to undergo surgery to remove the bullets.
It has since been confirmed that police listed her as a "victim" in the incident.
Before Lanez's arrest, both he and Megan were seen hanging out at Kylie Jenner's Holmby Hills mansion, which was reportedly several miles away from the location where the shots were allegedly fired, according to HollywoodLife.
Where does Megan and Tory's relationship currently stand?
For the last few months, Megan and Tory have spent a lot of time together, so it doesn't come as a shock that they were at the same house party where this incident took place.
The pair were first spotted hanging out together in April 2020, and though many believed they were dating, it appears as though the musicians are just friends.
From appearing in each other's Instagram Live videos to Megan teaching Tory a new dance craze, the pair's relationship seems to be more platonic than romantic.
As for where their friendship stands after that whole incident in Hollywood Hills, it's hard to really tell.
Though an arrest can easily put a damper on any relationship, we're not sure how Megan and Tory's friendship will play out moving forward.
It seems like we'll just have to wait and see if Megan features Lanez in another one of her Instagram videos to really know if their friendship remained in tack.