Here's Why 'One Day at a Time' Is the Perfect Show for These Trying Times
'One Day at a Time' is the feel-good, relatable, and witty sitcom the world needs right now. The writing will bring joy to in this trying time.
Anxiety-inducing doesn't even begin to cover the current coronavirus (COVID-19) situation right now. The pandemic and worldwide shutdowns are weighing on so many people, but there are good things to lift your spirits. New movies are coming out early, Tyler Cameron and Hannah Brown are spending quarantine together, and One Day at a Time is coming back tonight, March 24. Here's why that'll (hopefully) make you feel so much better.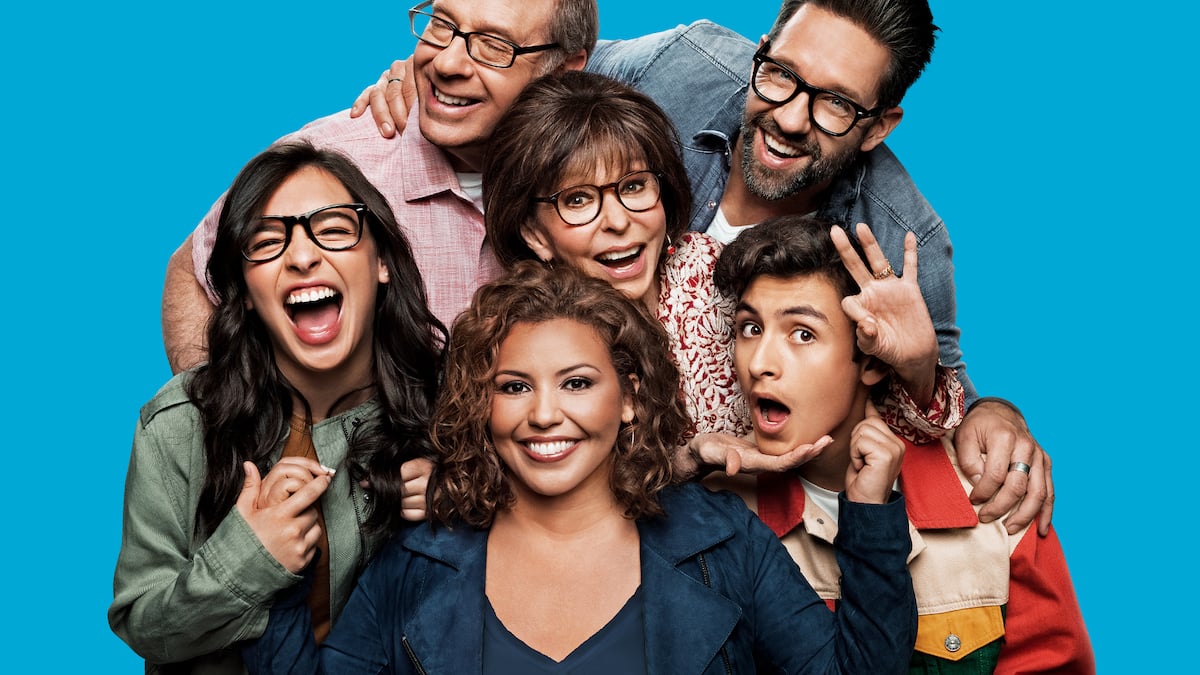 The show features lighthearted, well-written comedy
One Day at a Time has such a unique history. It's a reboot of the 1970s sitcom of the same name but instead features a Cuban-American family in modern-day. It first premiered on Netflix. Despite having a passionate fan base and being a light for the Latinx community, the streaming service canceled the show. But thanks to said fans and an active campaign to have it picked up elsewhere, Pop TV took it in. Its fourth season will now premiere on that channel amid this pandemic, but that's ultimately a good thing. 
It's a comedy, for one, so it's a no-brainer that it'll lift the spirits. However, it's also the writing the show exhibits that'll save the day. The smart, witty stories and dialogue, along with relatable characters, brings some of the best comedic scenes on TV. 
Pop TV President Brad Schwartz told the LA Times that he's proud to have the show on the network, along with the "kind of joy" the show puts into the world. "The virus, in keeping us all home and impacting our daily lives, almost gives this show about family and joy and togetherness and fighting and dealing with issues together even more importance," he said. "It almost feels needed now."
Co-showrunner, Gloria Calderon Kellett, said that even amongst talk show appearances and marketing for their new season getting canceled, the series is a salve of sorts. "The world right now is a weird place, and I think our show, the vibe of our show and the messages and the comedy, is just something people will take to right now," she said.
'One Day at a Time' tackles serious topics so well
While the show is a delight to watch, it also comes with substance. It dives into some serious topics like discrimination of the LGBTQ community, colorism within the Latinx community, and immigration. Not to mention substance abuse and addiction, along with PTSD and the stigma around taking medication for mental health issues. 
Even though it's a severe time in real life, the way One Day at a Time tackles these issues is so expertly done. Especially when it comes to seeing a realistic portrayal of anxiety and how to (and how not to) deal with it, this show hits it out of the park. Plus, it's the perfect way to distract from the other less-than-pleasant things that might be fighting for your attention. 
"People are talking about what is happening in their homes, and that's what we reflect on the show," Kellet said at a Television Critics Association panel. "So if it feels organic, it's because it's mostly always something that really happened to us or one of the writers in the room."
The substance abuse and addiction storyline falls heavily on Todd Grinnell, who plays Schneider, the family's landlord and friend. He said that the showrunners, Kellett and Mike Royce, know how to do it justice. "[They] are incredibly sensitive and caring and nurturing when it comes to all these stories," Grinnell said. "I admire how diligent they are about making sure that we get it right whenever we talk about any of these things."
The Alvarez family brings much-needed representation to television 
What the show ultimately boils down to is the Alvarez family and the great, wholesome fun they are to have on-screen. While things can get touchy and serious, the Alvarezes are a stable family unit that has each other's backs. 
The storylines and wit that the writing room comes up with wouldn't be what it is without Justina Machado as Penelope, Isabella Gomez as Elena, Marcel Ruiz as Alex, and Rita Moreno as Lydia. The fights they have and the embarrassing moments they go through are some of the most relatable on television, especially for Latinx who hardly see representation on TV. 
Despite Latinx making up a growing portion of America, television doesn't reflect them. And when it does, they often feature them in stereotyped roles like drug dealers, "spicy" Latina maids, or the like. So for the Alvarezes to be just a regular, middle-class family spearheaded by two matriarchs, it is not only highly relatable but groundbreaking at the same time. 
Whether One Day at a Time makes you laugh or cry hysterically — because it has the power to do both — it'll make you feel a lot better despite what's going on in the world.