Here's Why We Think The Caterpillar on 'The Masked Singer' is Mariska Hargitay
The Masked Singer hasn't given us many hints about The Caterpillar, as of yet. However, with the few clues we have, we think we may know who it could be. Here's why we think Mariska Hargitay of Law & Order: SVU is behind the mask. Do you agree?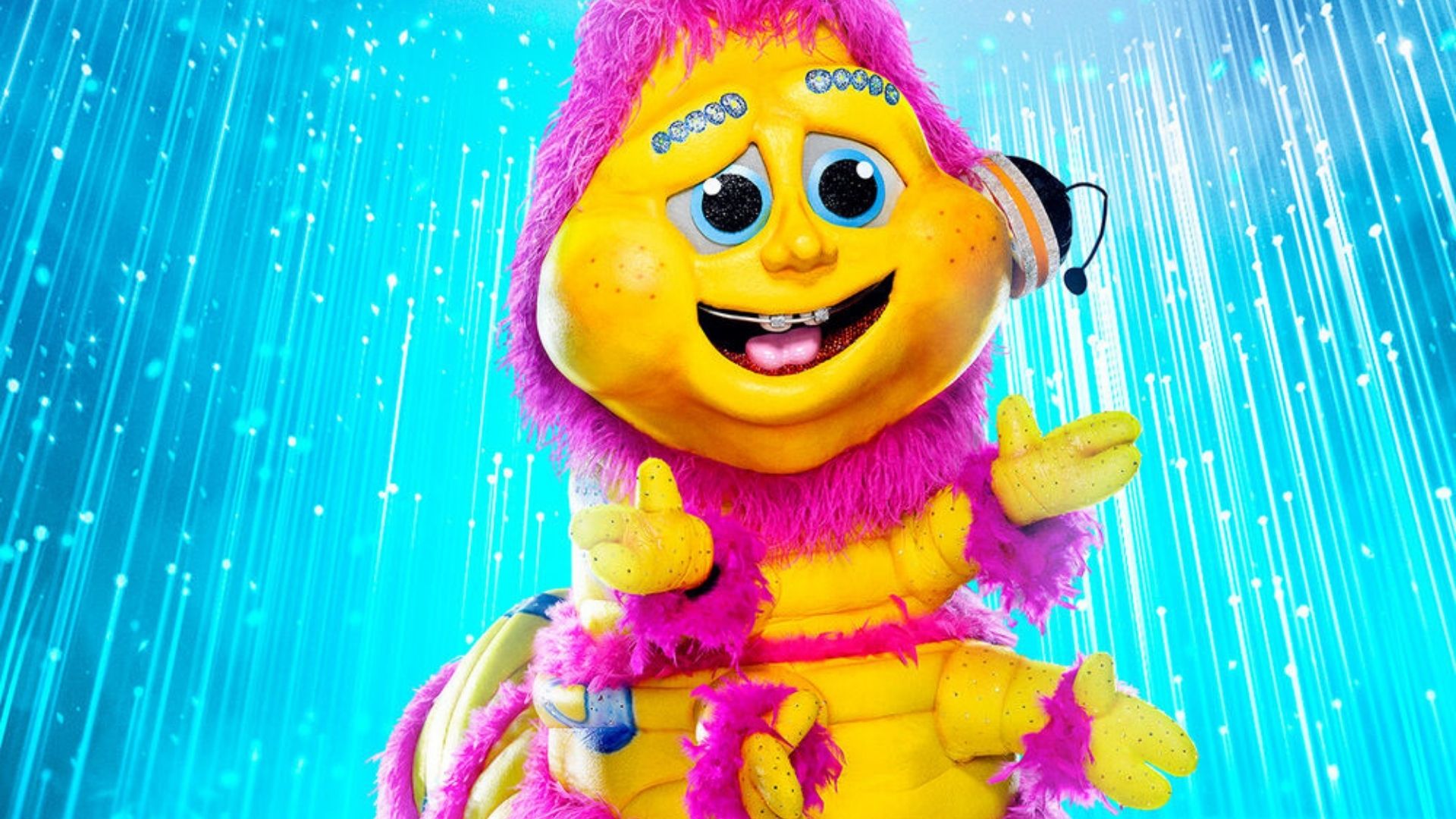 'The Masked Singer' hasn't given many clues about The Caterpillar
Not much information about The Caterpillar has been revealed on The Masked Singer.
But the TV show Talent Recap had a nice summary of the character. This is the first season for the character, and the producers went all out on getting this costume together.
"Caterpillar went with a yellow and pink color scheme for this costume," they wrote. "The costume features rhinestoned gloves and sparkly eyebrows. Seeing a caterpillar with eyebrows is next level. Caterpillar does have braces on its teeth. This is such a fun touch to the costume. It could potentially have some kind of relevance to who is under the mask."
But there's one big clue that was revealed
On a past episode of The Masked Singer, there was only one clue that was revealed about the caterpillar. That clue was, simply, "Taylor Swift."
Now, obviously, it can't be the pop singer herself. (Although that would be pretty cool.) But even though that seems like a rather minor clue, we actually think it's a clue that's a pretty big deal.
In fact, that clue is the biggest "tell" that it can only be one person behind the mask: Law & Order: SVU star Mariska Hargitay.
Here's why we think it's 'SVU' star Mariska Hargitay
There are a few tells that Mariska Hargitay of Law & Order: SVU is behind The Caterpillar on The Masked Singer.
First, the sole clue of "Taylor Swift" implies that the character has a tie to the pop singer. As "Swifties" already know, it can't be Swift herself behind the mask — but Hargitay did appear in Swift's "Bad Blood" music video. (She plays "Justice" at about the 2:48 mark.)
Also, Swift has said that she named one of her cats after Hargitay's SVU character, Olivia Benson, according to TVLine. So, that's yet another tie to the pop singer.
Second, if we look at what a "caterpillar" itself symbolizes, it can imply that it will eventually become a "butterfly." It can easily be said that Hargitay's career — and look — has transformed significantly over the years. You might almost say that she became a "butterfly" after she came out of her cocoon.
Finally, the Caterpillar looks very "joyful," which is another tie to Hargitay. Namely, the SVU actor runs The Joyful Heart Foundation, a charity that aims to help sexual assault victims and survivors.
Now, this is all just speculation. Until we get more clues about The Caterpillar — and hear it sing — we won't really know who's behind the mask! We'll just have to tune in to upcoming episodes of The Masked Singer to know for sure.