'He's All That': Addison Rae Says the Original Film Is 1 of Her Mom's Favorites
In 2019, Addison Rae went from an unknown teenager with a passion for dancing to one of the world's most popular social media stars. Now, she's not just famous for her oft-ridiculed dance moves but her media appearances around the world.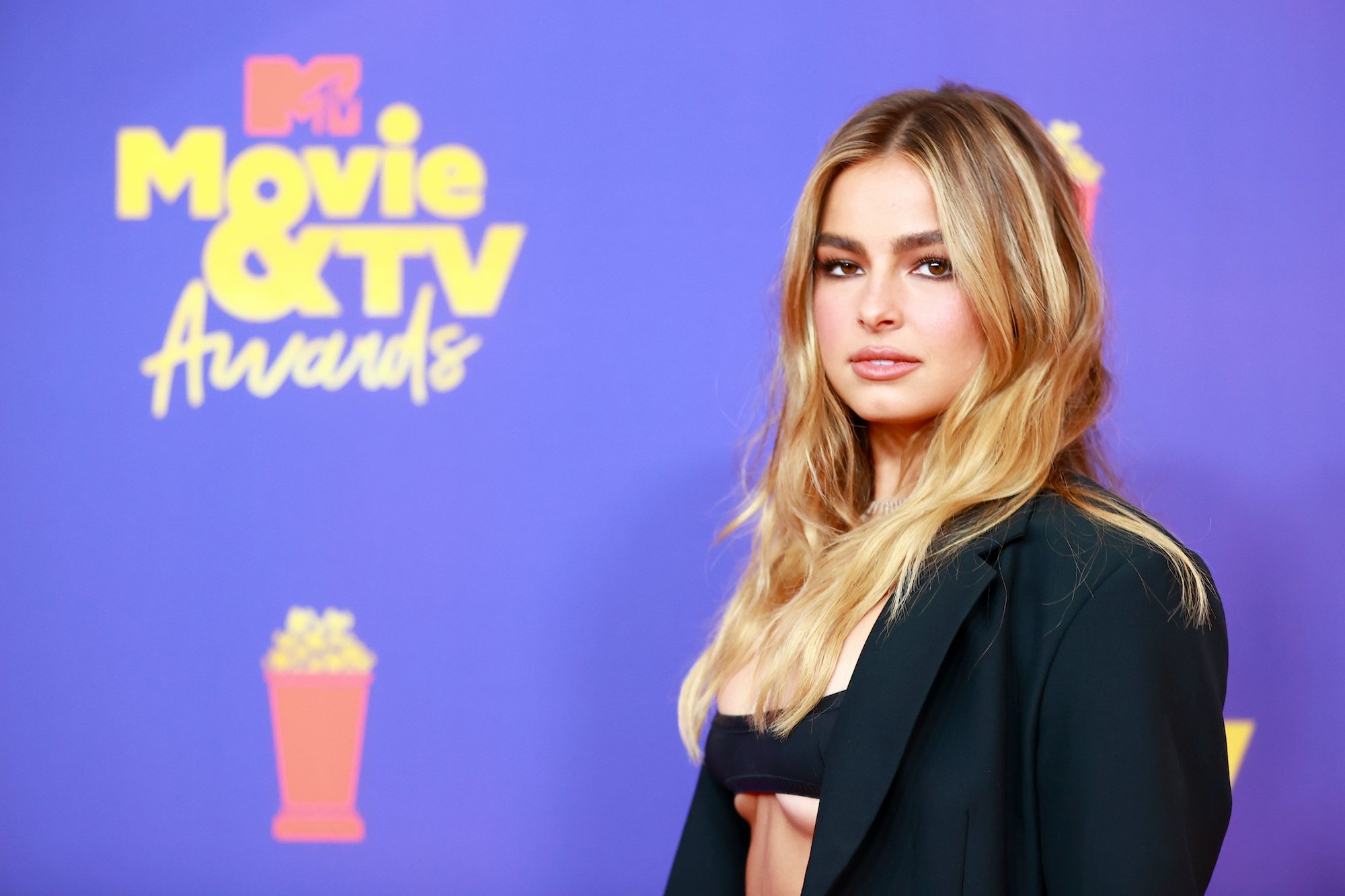 As such, when Netflix needed someone to star in its modern, gender-flipped telling of the classic teen comedy She's All That, they called on Rae for the lead role in a remake of a movie that holds sentimental value, too.
'He's All That' flips the script
According to Movie Babble, She's All That was a 1999 comedy featuring Freddie Prinze Jr. as a popular high school jock and Rachel Leigh Cook as an ugly duckling who, with some help from Prinze, becomes one of the most beautiful girls at the school.
It's an oft-maligned trope in which the stunning Leigh Cook did little more than put on glasses and regular clothes to play ugly. 
Not the first or last to use that trope, She's All That follows a Hollywood tradition of films where perceived ugly ducklings need the popular people to show their inner beauty. Despite additional themes about how beauty is only skin-deep, the film was a massive hit for teens in 1999.
Now, Netflix hopes to recreate that magic through 2021 sentiments. Now, Rae will be tasked with making actor Tanner Buchanan beautiful for prom. With Leigh Cook returning in a new role, fans are divided on what they feel For Rae. However, it's not about impressing anyone but her biggest fan and supporter. 
Making mama proud
She's All That may have come out before Rae was born, but it doesn't mean she hasn't seen it. According to her, the original is one of her favorite movies. "My mom used to love the movie, so I'd definitely seen it more than once when I auditioned," she told Sirius XM in an interview. 
According to Rae, it wasn't hard to get the inspiration once the cameras rolled. She played off of Buchanan and took notes from Leigh Cook while preparing for the role. Now, she can see how it all plays out when the film is released on Netflix in August. Not likely to be a critical smash, Rae can count on the woman who first showed her the movie to be its biggest fan. 
Rae is not an actor, and the extent of her career is not yet known. If this turns into something bigger, she can look back at those times that mom popped her favorite movie in and showed her young daughter the story that she's now retelling for a new young audience. 
Who is Addison Rae?
Addison Rae did not have any major following when she started posting TikTok videos in 2019. Fresh out of high school, she started dancing for fun. With every video, however, Rae's following grew a little bigger. Before long, brands flocked to a new brand of teen sensation to shill their products and represent them at events worldwide. 
Rae was attending Louisiana State University at the time with her sights on a career in broadcast journalism. However, after crossing over the million-follower threshold, she quickly realized that she didn't need schooling to make it into the spotlight. 
"I remember that's when it changed for me," Rae told Business Insider in 2019. "I knew I wanted to take it more seriously and expand it to other platforms. I uploaded a video to YouTube and got really active on Instagram." Before long, Rae was a member of the Hype House, a group of influencers, attached at the hip, who gang together to make content for all ages. Now, she has over a million followers.
No longer just a dancer and occasional comedian, Rae sings, acts, promotes, and even goes back to her broadcast roots from time to time. However, with her acting debut on the verge of release, she's just happy to make her mom happy.