'He's All That': Rachael Leigh Cook Has a Full Circle Moment in the New Netflix Film
The new Netflix film He's All That features plenty of familiar faces. Not only do TikTok sensation Addison Rae and Cobra Kai's Tanner Buchanan portray the movie's protagonists, veteran actor Rachael Leigh Cook also stars in the teen romantic comedy, which is a full-circle moment for her.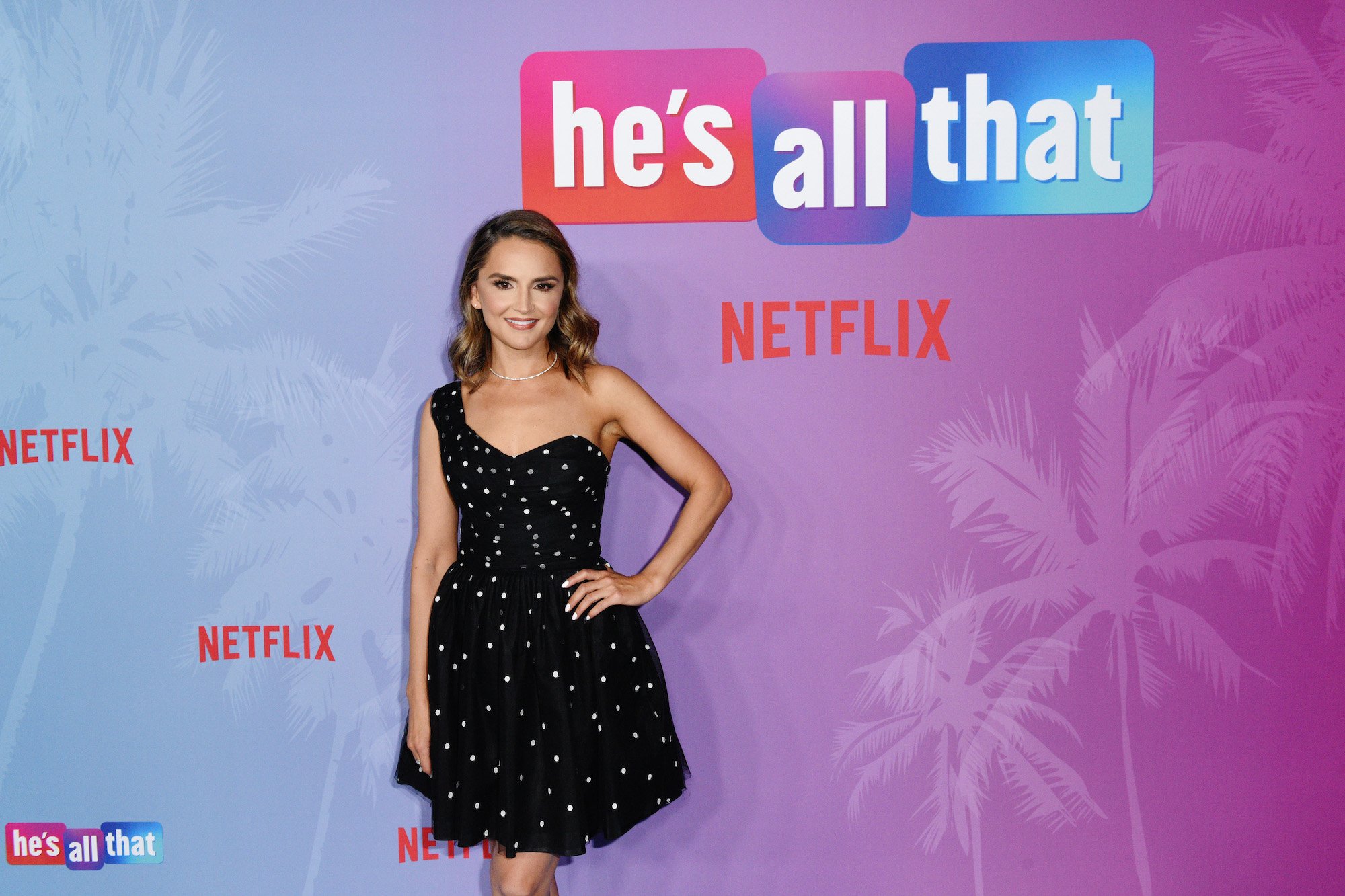 Rachael Leigh Cook starred in the 1999 film 'She's All That'
He's All That actor Rachael Leigh Cook is not new to the entertainment industry. She's been acting in movies and television shows since she was a teenager, having made her big-screen debut in the 1995 film, The Baby-Sitters Club.
Though Cook starred in a series of films over the next few years, her big break came in 1999 when she starred in the teen romantic comedy, She's All That. The actor played Laney Boggs, a nerdy high school student who gets made over by the big man on campus, Zackary Siler (Freddie Prinze Jr.), after he bets that he can make her into the prom queen.
She's All That was not only commercially successful, it also made Cook a household name.
After that breakout role, Cook starred in several well-known films and television shows, including Josie and The Pussycats, Into the West, and Perception. 
Cook appears in the 'She's All That' remake
In December 2020, it was announced that Rachael Leigh Cook had joined the cast of Miramax's gender-swapped She's All That remake, titled He's All That, which is now available to watch on Netflix.
In the film, Cook stars as Mrs. Sawyer, the mother of the movie's protagonist Padgett Sawyer (Addison Rae), who accepts a challenge to turn her school's least popular boy, Cameron Kweller (Tanner Buchanan), into prom king.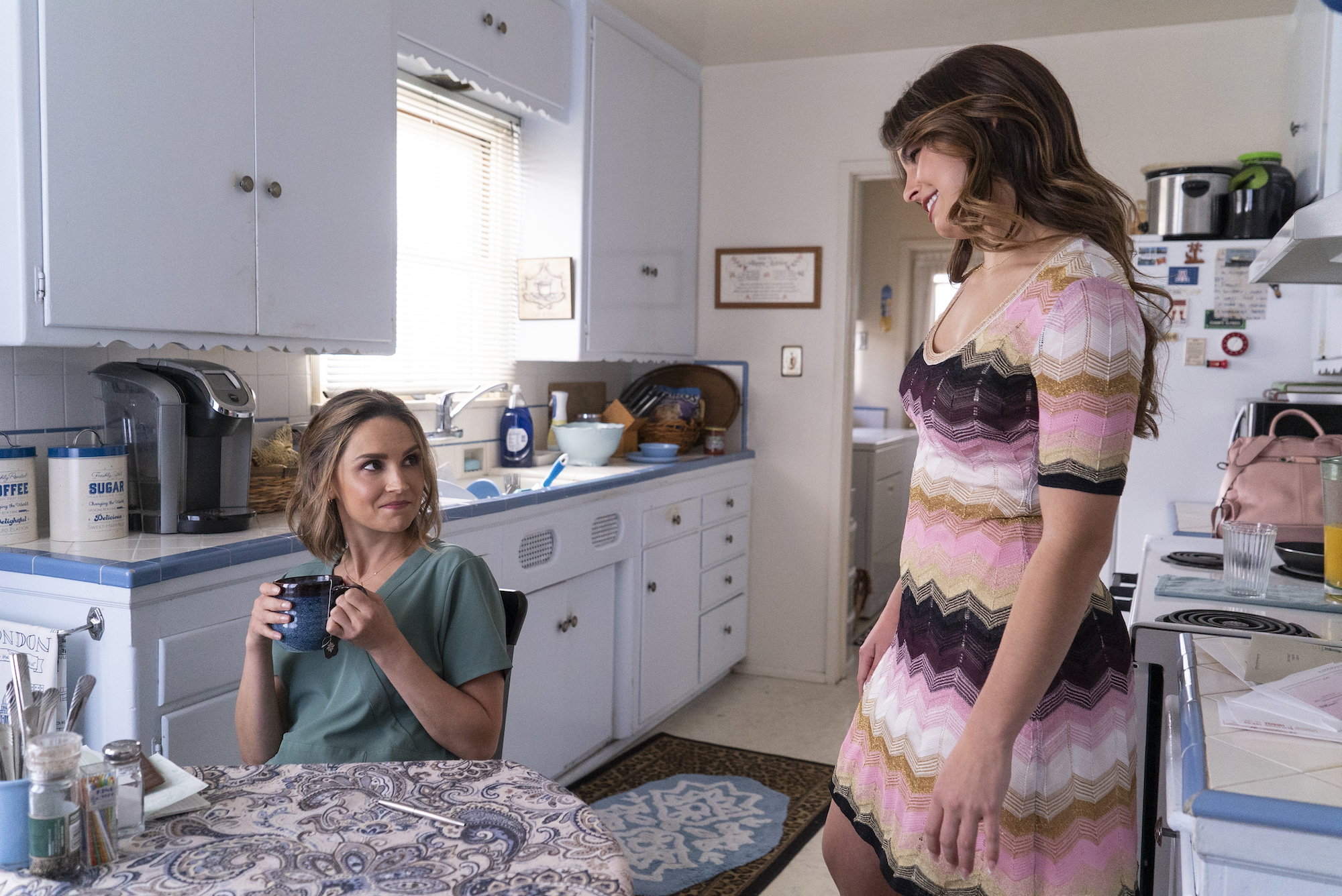 The film is a full-circle moment for Cook. Though she doesn't play a nerdy teen in the Netflix remake, the actor sees plenty of similarities between Padgett's mother and Laney Boggs.
"Well, it could be by virtue of the fact that it's the same writer, Lee Fleming, who did [She's All That] and maybe he was hoping I would do it or he loves characters like the one he wrote for me in this movie, but I feel like there's a ton of similarities between the way he wrote Laney Boggs and the way he wrote Addison's character's mother — who, by the way, doesn't have a name that's ever spoken out loud in the script as it was delivered to me," the actor recently shared with Bustle.
"The way it was written, I couldn't help but feel like they were trying to make people wonder if it was Laney but older," Cook continued. "I think it's possible, but this was never discussed with me; it was not my intention, I was just following the writing."
Rachael Leigh Cook is 'glad' she took part in 'He's All That'
As expected of someone who starred in a film as iconic as She's All That, Rachael Leigh Cook was a bit hesitant to join the Netflix remake, He's All That. The actor felt that the original film "is a great movie the way it is" and didn't need to be rebooted.
However, after joining the remake, Cook found it enjoyable watching a new generation of actors step into the roles she and Freddie Prinze Jr. inhabited and is now "glad" she got on board.
"I'm so glad that I took part and I'm also so glad that [fellow She's All That co-star Matthew Lillard] was there and I wasn't the only one because I really just think it feels good to be of support rather than to just be asked long after the movie has come out for years and years to come like, "Hey, what'd you think of the remake of your movie?" It's like, no, I was there. Clearly," Cook said during a recent interview with ComingSoon. "I'm in support of this, and I already feel so loving toward everyone involved and I feel really happy for them because I think people are going to love this movie."