'He's All That': Rachel Leigh Cook on Her Return in the Gender-Swapped Remake of 'She's All That'
'She's All That' star Rachel Leigh Cook is back in the remake 'He's All That' with Addison Rae. She's not reprising her former role of Laney
He's All That hit Netflix on Friday, Aug. 27, and brought back a familiar face to our tv screens. The movie is a gender-swapping remake of the 1999 teen comedy, She's All That. 
Rachel Leigh Cook's portrayal of Laney Boggs marks her place in a group of other '90s teen stars like Freddy Prinze Jr., Sarah Michelle Gellar, and Matthew Lillard. Still, audiences will never forget her as the anti-establishment Laney Boggs. Here's what she's been up to.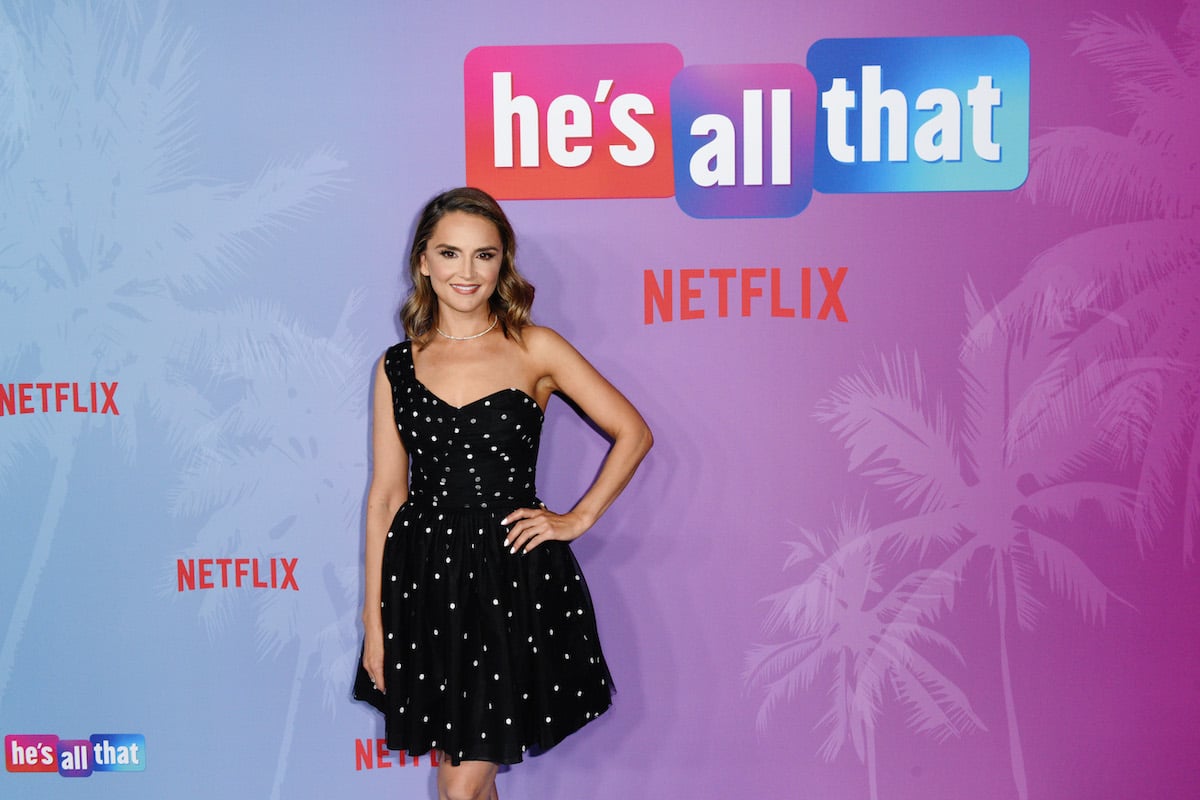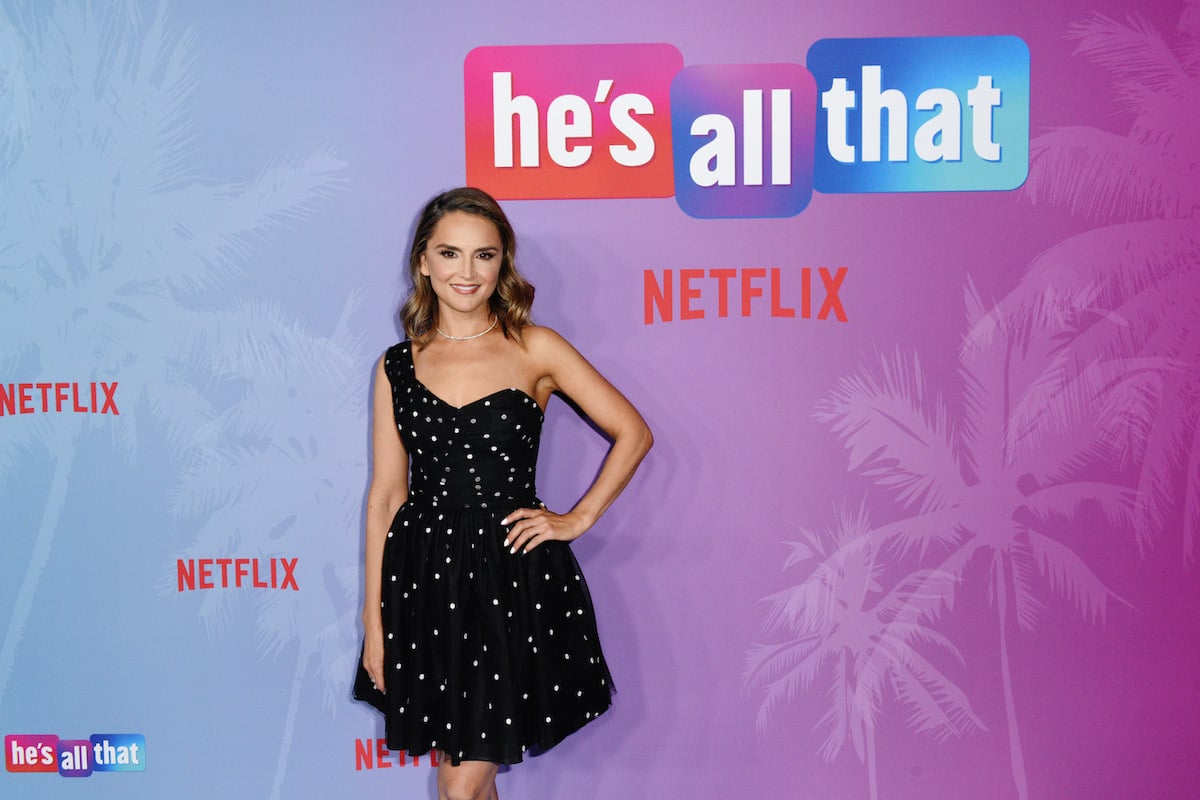 Who is Rachel Leigh Cook in 'He's All That'?
In the original movie, She's All That, Prinze plays Zack Siler, the most popular guy in school. He takes a bet from his friend, Dean (Paul Walker), to see if he can turn Laney Boggs (Cook) into the prom queen at their senior prom.
Laney isn't popular, decidedly anti-everything, and even comes off snobby in her own way. She has a close-knit group of friends, but Zack gets to work with a makeover and wardrobe rehaul. Of course, Zack ends up falling in love with Laney just as she finds out he initially only befriended her because of a bet. All's well that ends well, and She's All That holds its own in a sea of '90s teenage rom-coms.
He's All That stars Addison Rae, Tanner Buchanan, Cook, and Lillard. This time Rae's character, Padgett, is tasked with turning the least popular boy in her high school into prom king.
However, Cook isn't returning as Laney in He's All That. Instead, she plays the role of Anna Sawyer, Padgett's mom. Lillard also makes a return but not in the same part from the original either. Instead, he plays the principal at Padgett's school.
Where else have audiences seen Rachel Leigh Cook?
Cook, by no means, completely left the movie industry after the success of She's All That. She went on to star in Josie and the Pussycats Tara Reid and Rosario Dawson. However, that movie ultimately flopped at the box office, and Cook recently told Vanity Fair that she was put in "movie jail."
"I didn't know that movie jail was a thing until I found myself in it. It is very real because show business is that—it's a business. At a certain point it doesn't matter if people think you're talented or not. If you don't make dollars and cents, you don't get to go make dollars. That's just the end." 
After the failure of Josie and the Pussycats, Cook went on to throw her support toward helping smaller indie movies get made. She's also starred in her share of romantic comedies. Cook has starred in Love, Guaranteed, Cross Country Christmas, Valentine in the Vineyard, and Frozen in Love. Now, her role in He's All That has brought back some of the limelight.
Reviews aren't great for 'He's All That'
It's always risky to mess with a beloved classic. Plus, the tired trend of giving a person a makeover to make them likable instead of finding friends who like them just the way they are is, well, tired. 
He's All That mainly received poor reviews from viewers and sites like Rotten Tomatoes. Nell Minow from RogerEbert.com did give it a modest three stars, which isn't necessarily something to scoff at. He's All That is currently streaming on Netflix.