'He's All That' Changed Tanner Buchanan's Fight Scene Because It Was Too Similar to 'Cobra Kai'
He's All That has been a top viewed Netflix movie since it premiered Aug. 27. It's double part of the Netflix family since it stars Cobra Kai star Tanner Buchanan as the He who is all that. However, the film's fight scene came dangerously close to Cobra Kai territory.
"One of the ending moves was Cameron sweeping the leg," Buchanan told Marc Malkin on the Just for Variety podcast on Aug. 24. "But after I got cast they were like, 'We're going to change this a bit because I think it's a little too much.' I think [it was] just a little too much."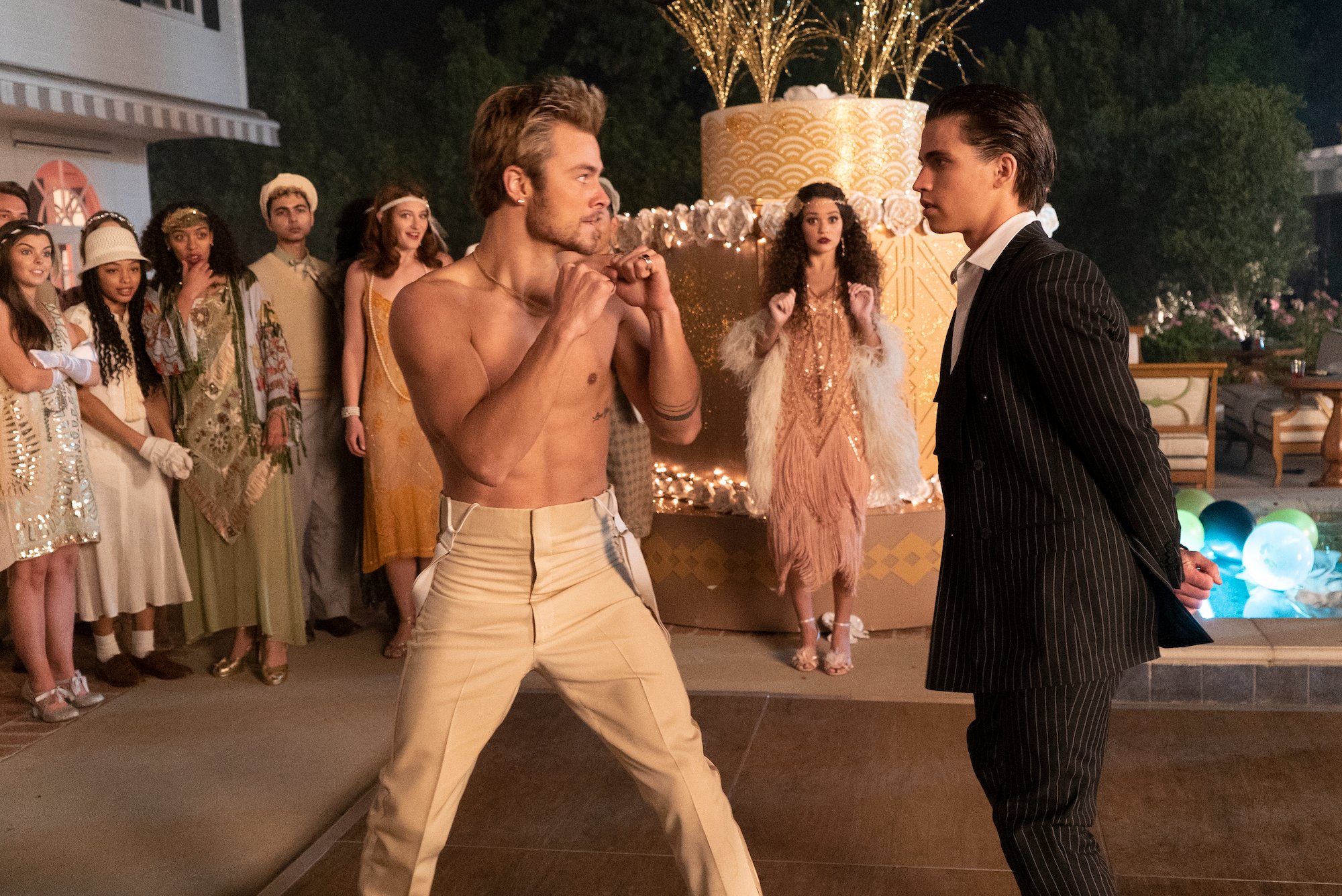 He's All That is not an action movie. There's only one fight scene and it is an important character moment. Padgett (Addison Rae) is trying to make loner Cameron (Buchanan) over to win back followers she's lost when she caught her boyfriend Jordan (Peyton Meyer) cheating on her. 
Cameron gets a haircut and dresses in a tux to accompany Padgett to her friend Alden (Madison Pettis)'s Great Gatsby party. But at the party, Jordan sexually assaults Cameron's sister, Brin (Isabella Crovetti). When Cameron finds out, he defends Brin against Jordan. 
"[The fight scene] was actually in the script, the original script," Buchanan said. "I was reading through that. When I was reading through that I was like, 'Oh, I can do this.'"
Buchanan spoke with Showbiz Cheat Sheet in 2020 when Cobra Kai premiered on Netflix. He described his martial arts training for the show, and how the entire cast improved each season.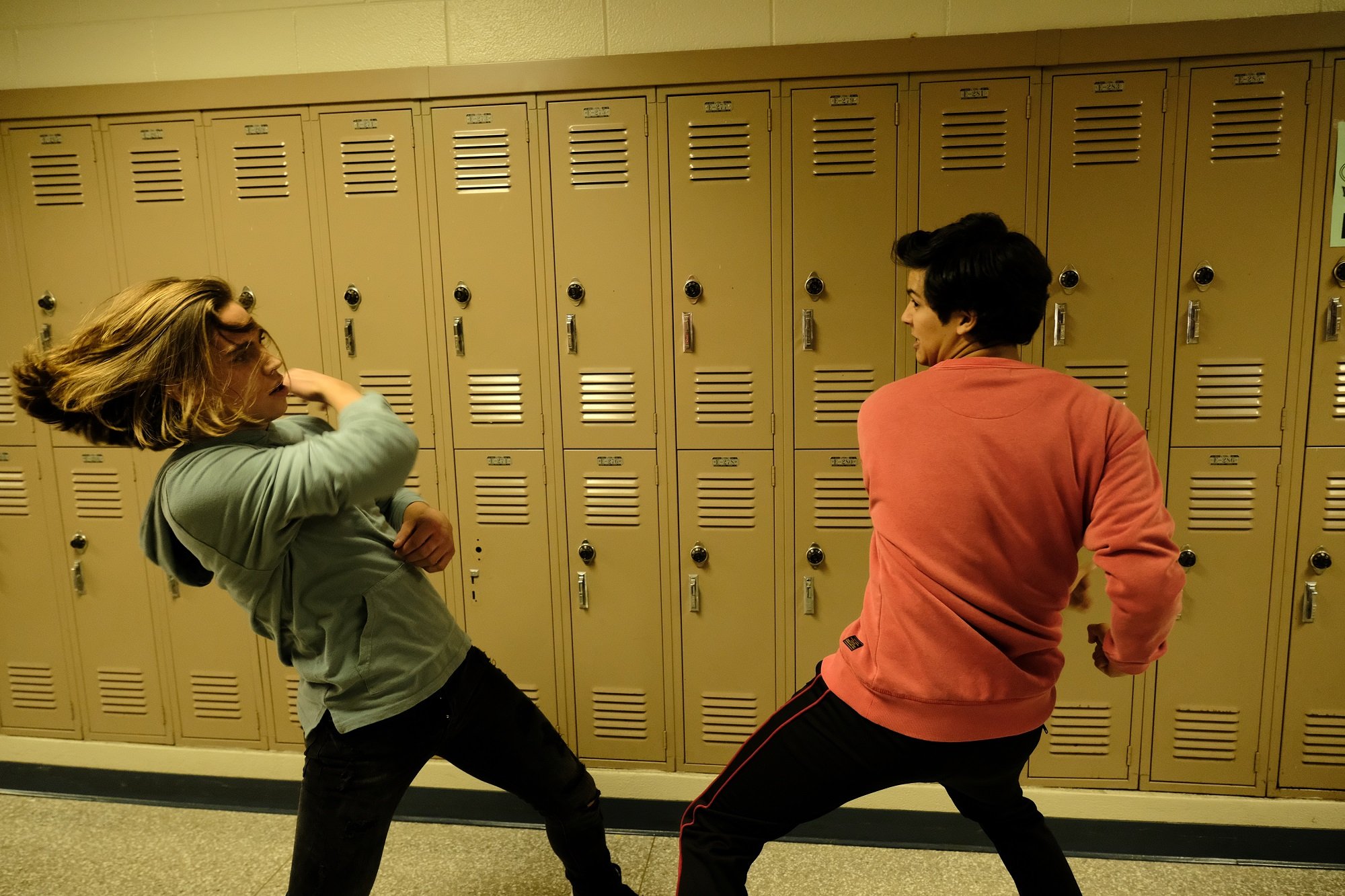 "We definitely all got much, much better and tried to better ourselves and just being able to do most of our stunts and fights," Buchanan told Cheat Sheet. "That way it just comes off more real. That way you can see our faces in every scene. We've trained really, really hard to get to a good point where we are able to do most of the stuff, which is really cool."
By the time he filmed He's All That, Buchanan had trained for and filmed three seasons of Cobra Kai. Cameron has different training than Buchanan's Cobra Kai character, Robby Keene. Cameron is inspired by movie martial artist Johnny Wang. 
Now, all martial arts include leg sweeps. However, sweeping the leg was the famous move from The Karate Kid, the show on which Cobra Kai is based. Buchanan agreed it might have been distracting to see him do a leg sweep in He's All That. 
"They ended up taking [it] out because I think they wanted to stay away from that kind of world," Buchanan told Malkin.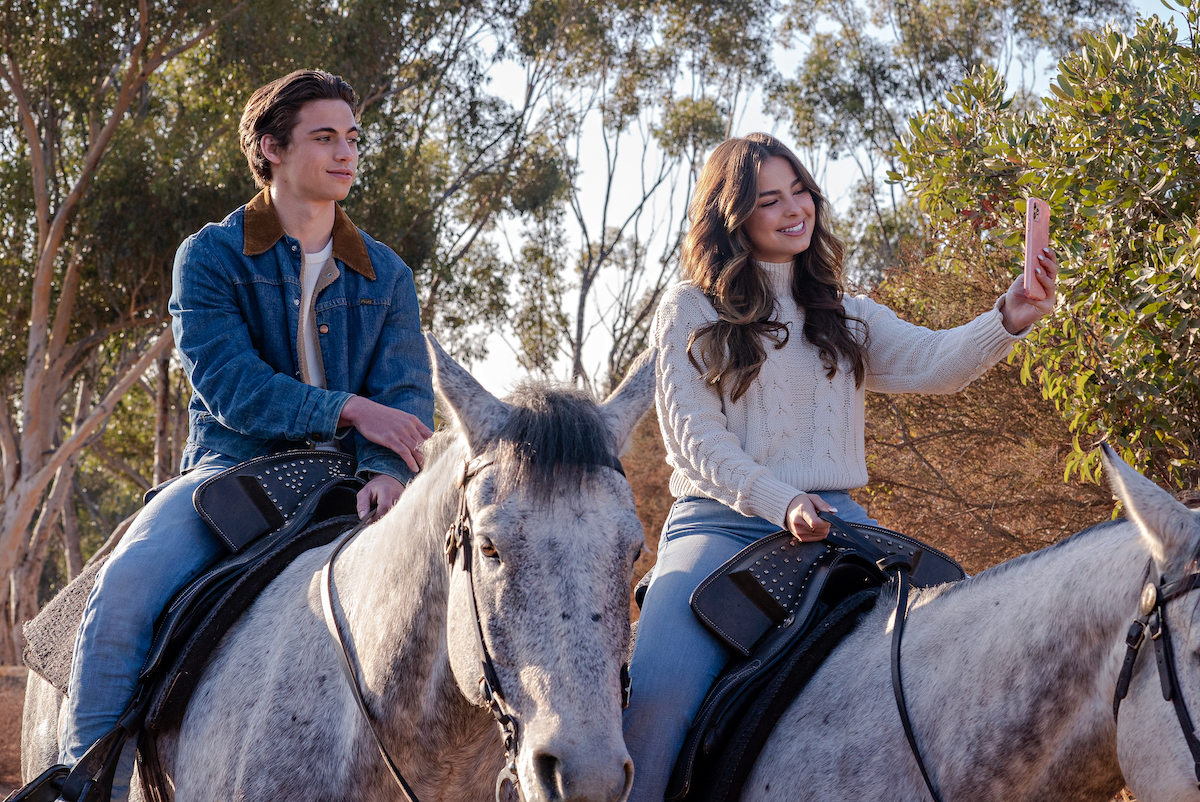 Although the Great Gatsby party was a scene of conflict in He's All That, filming it was anything but. Buchanan said the cast bonded dressing up in flapper costumes and filming all night. 
As much as I hate night shoots, all the Great Gatsby party stuff, some of that was the most fun nights because everybody was in one place for those few nights. Everybody's trying to get through the day even though it's the middle of the night. I just get these weird, I get real weird around 3 or 4 AM where I can't stop laughing at anything. I keep laughing everything. Some of those were some of the more fun days. I had fun every day but those were fun because we were just all super goofy. Those are definitely some of the best days.

Tanner Buchanan, Just For Variety podcsat, 8/24/21
He's All That is now streaming on Netflix. Cobra Kai Season 4 premieres in December.
Source: Just for Variety podcast
Follow Fred on Twitter.