HGTV Fans Had Strong Reactions to the 'House Hunters' Episode Featuring a Throuple Searching for Their Dream Home
There are all sorts of people featured on the long-running HGTV show House Hunters. Singles, couples (heterosexual and same-sex), parents moving in with kids, adults who are committed to their pets, and so on. The network has never shied away from showing all sorts of living situations. But their recent episode featuring a throuple looking for a home to share together has some more conservative viewers very upset.
Here's why House Hunters fans had mixed reactions to the now infamous throuple episode, "Three's Not a Crowd in Colorado Springs."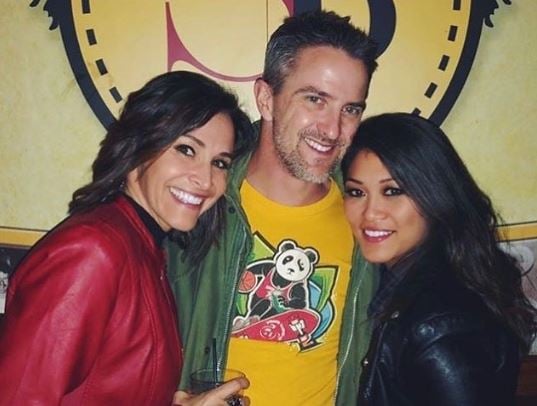 The new season of 'House Hunters' highlighted the polyamorous lifestyle
What is a throuple? For Lori, Brian, and Angelica ("Geli"), it means a more permanent threesome. These Colorado natives all live in harmony under one roof along with Lori and Brian's two biological children. House Hunters has never showcased polyamorous relationships before.
Geli never expected to become a permanent part of Brian and Lori's family. But now she's glad they did. "I didn't plan on being in a relationship with a married couple, but it just happened very naturally, organically," she told NBC News. "Buying a house together as a throuple will signify our next big step as a family of five, rather than all four of them plus me."
The three adults are committed to one another
Since marriage is legally defined as only applying to two individuals, Angelica joined the family of four in a commitment ceremony instead. "This has nothing to do with church and state; it's a commitment between the three of us. We are all equals in this relationship," Brian explained.
"Lori and I got married in 2002, and we have two kids…" he explained during the episode. "I understood from day one, even when we were dating, that Lori was bisexual… and so we evolved to a point where we were comfortable having another woman in our lives."
The house hunting came on the heels of a family-centered commitment ceremony in Aruba.
Fans headed to social media to voice their opinions
Most House Hunters viewers were shocked to see the throuple featured on the show. "I was legit about to change the channel until I heard throuple," one Twitter user wrote. "You have my FULL attention now lol."
The most unique challenges centered around accommodating three instead of two adults. "The throuple on hgtv wants a room that fits all three of them and three sinks in the master bathroom," one Twitter user wrote. "Aint no body have a move in ready house with THREE SINKS."
The threesome also expressed their wishes for more room for three adults in the kitchen.
Some fans hated the throuple episode of 'House Hunters'
Most reactions to the episode were positive, but some viewers took offense.
"The normalization of polyamory rolls down the track, just as I and others predicted it would," Princeton University law professor Robert P. George tweeted. He had previously predicted that the legalization of same-sex marriage would eventually lead to the acceptance of other lifestyle situations, such as throuples. He claimed this episode proved his point.
"I'm disappointed in #HGTV for promoting this as normal," one Twitter user said in response to the episode. "Turned it right off," another agreed.
HGTV defended their position in a statement. "We feature all homebuyers and living choices," a spokesperson said. In other words, don't be surprised if you see other throuples and alternative living situations on future episodes of House Hunters.