HGTV's 'Love It or List It' Is Ditching the United States and Heading Back to Canada
Here's something not all HGTV fans know: many of their favorite shows are filmed in Canada. For a long time, network mainstay Love It or List It was on that list, filming in the Toronto area while being coy about it on camera. But then the whole operation moved to the United States.
Now after several seasons of filming in North Carolina, Love It or List It is moving back to Toronto, which they confirmed via their Twitter page. But why?
'Love It or List It' has withstood the test of time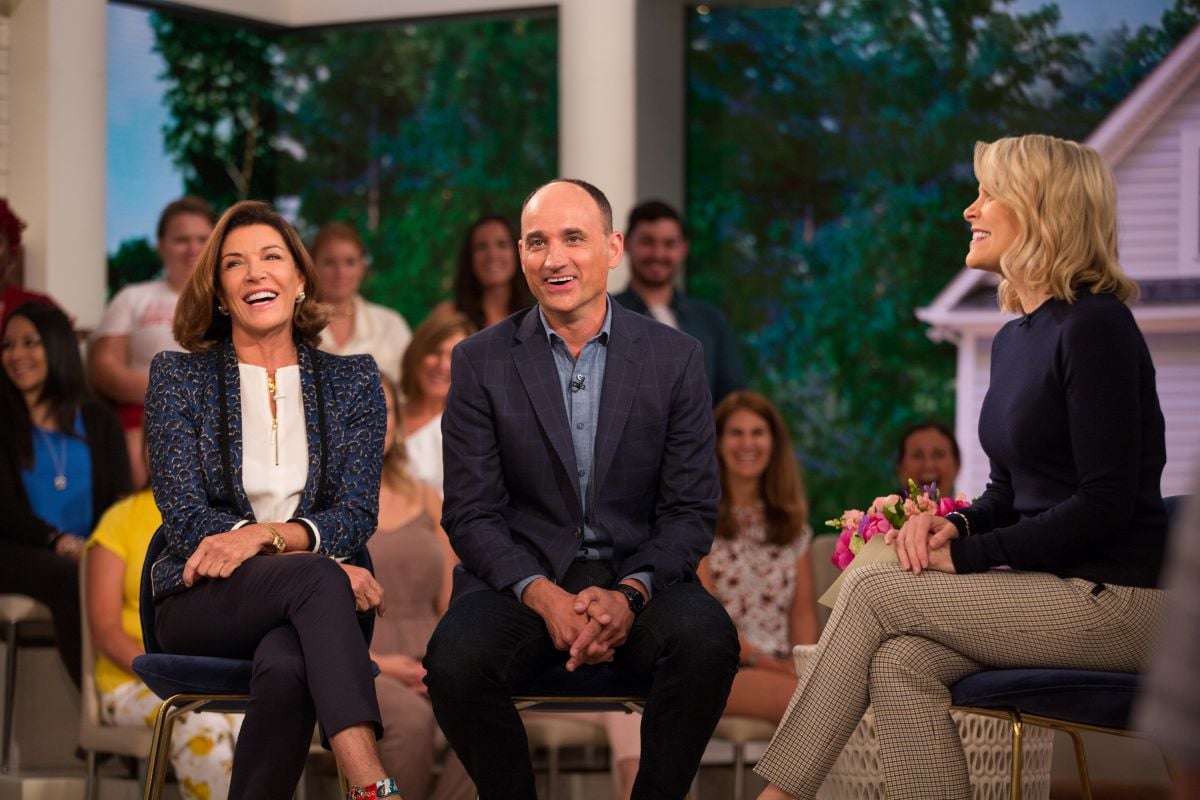 Many HGTV shows have come and gone but there are a few enduring favorites that last for decades.
One of the most popular of these is Love It or List It, which was originally released in 2008. The series still has the same hosts, real estate expert David Visentin and veteran designer Hilary Farr. These two professionals compete against each other to win the homeowners' favor.
Visentin shows them properties in the area, trying to convince the show participants to move to a new house. Meanwhile, Farr renovates their current house using a limited budget in an attempt to fix all their issues.
The end of each episode always includes the big reveal. Viewers love to find out whether homeowners are going to love it or list it, even if it's been proven that the show is a little fake.
The HGTV series moved from Canada to the United States
Since 2014, the show moved from Canada to North Carolina and only cast homeowners in that area.
The change in location was never explained, however perceptive fans noticed the change immediately. All of the Canadian episodes showcase Farr's design assistant Desta Ostapyk and contractors Eddie Richardson and Fergus McLaren. Meanwhile, the Raleigh-based installments include Eric Eremita as the head contractor.
But now Love It or List It is heading back to Canada. Could the coronavirus (COVID-19) pandemic have something to do with it?
The newest season of 'Love It or List It' will be cast in Canada
Recently, the Love It or List It Twitter page shared a link requesting submissions for their new season.
The post read, "The hit HGTV show is now casting in Toronto. To be eligible you must: 1)  Currently own a home in the GTA (greater Toronto area) and surrounding area, 2) Need expert design and construction help, and 3) Have a minimum reno & design budget of at least $75,000."
This change of location after more than 6 years most likely has something to do with the global pandemic. The later episodes of the most recent season show Visentin and Farr participating in the house hunting and design process via webcam rather than in person as normal. Clearly, their filming schedule overlapped with the pandemic outbreak and subsequent shutdowns.
It's unclear if the newest season will be filmed in person or remotely. But it makes sense to have the newest season closer to Visentin and Farr's permanent residences where they don't have to worry about air travel or crossing borders.
Hopefully, the new Canadian episodes are just as riveting as the American versions.