'Hidden Figures' Star Taraji P. Henson Reacts to the Death of Katherine Johnson
Katherine Johnson, the mathematician whose life and accomplishments were celebrated in the 2016 movie Hidden Figures, has died. Actress Taraji P. Henson shared a tribute to the woman she played in the movie.
Katherine Johnson, the mathematician whose life and accomplishments were celebrated in the 2016 movie Hidden Figures, has died. She was 101.
Johnson, whose razor-sharp mind meant she was able to graduate from college at 18, worked for more than three decades at NASA. There, she performed essential calculations that made spaceflight possible, including the 1962 trip that saw John Glenn become the first American to orbit the Earth. 
"Ms. Johnson helped our nation enlarge the frontiers of space even as she made huge strides that also opened doors for women and people of color in the universal human quest to explore space," NASA administrator Jim Bridenstine said in a statement. 
Taraji P. Henson calls Katherine Johnson a 'queen' 
In the Oscar-nominated Hidden Figures, Johnson was portrayed by Taraji P. Henson. After learning of Johnson's Feb. 24 death at a retirement home in Newport News, Va., the actress took to Instagram to celebrate her remarkable life. 
"Thank you QUEEN #KatherineJohnson for sharing your intelligence, poise, grace and beauty with the world!" Henson wrote on Instagram. "Because of your hard work little girls EVERYWHERE can dream as big as the MOON!!! Your legacy will live on FORVER AND EVER!!! You ran so we could fly!!! I will forever be honored to have been apart of bringing your story to life."
"God bless your beautiful family. I am so honored to have sat and broke bread with you all. My thoughts and prayers are with you!" Henson added. 
While Hidden Figures focused on three African-American women who worked as "human computers" at NASA in the 1960s, Johnson was the only one still living when the movie was released. Dorothy Vaughan (Octavia Spencer) died in 2008 and Mary Jackson (Janelle Monáe) died in 2005.  
Henson said playing Johnson was her favorite role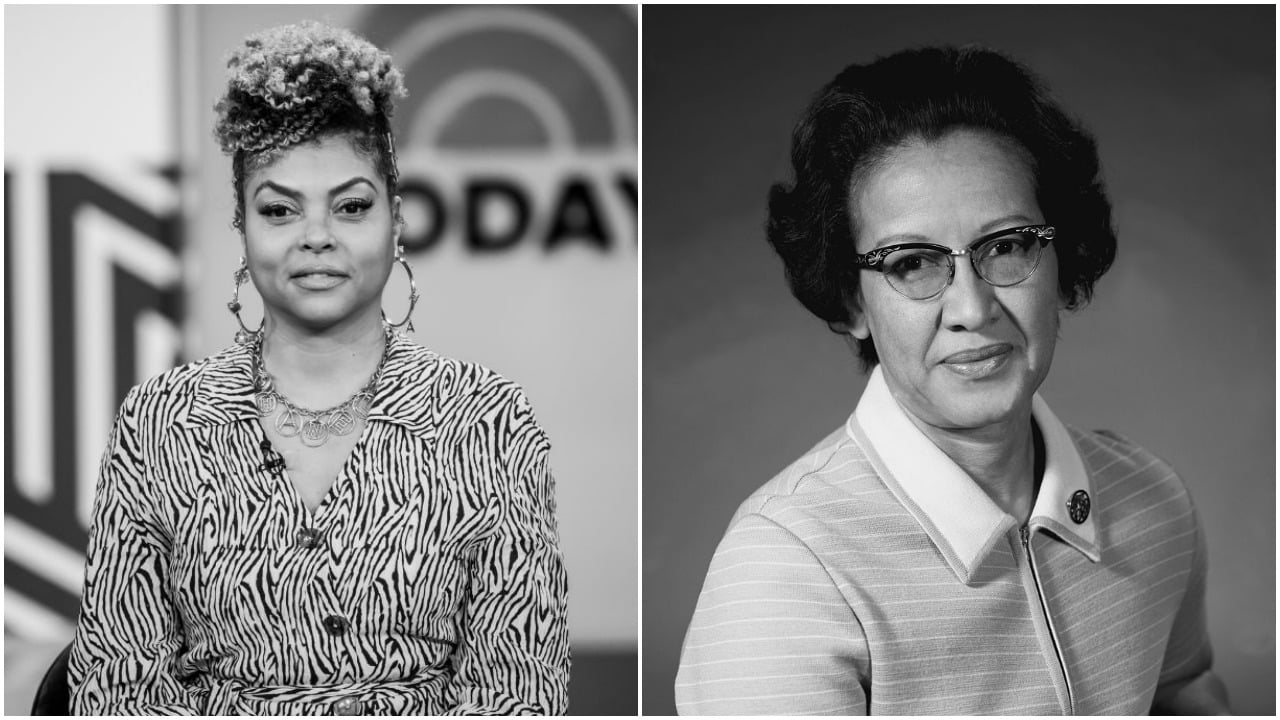 In an interview with NBC5 in Philadelphia that aired just days before Johnson's death, Henson reflected on what it was like to portray a legend like Johnson. She explained that it was one of her favorite roles.
"My favorite, because I've seen the results of what's happening with girls and coding and making space for women in science, [is] Katherine Johnson in Hidden Figures," she said. "Because it's had the most amazing, positive impact on our community and girls in general."   
In a 2017 interview with Entertainment Weekly, Henson reflected on what it was like to meet the then 98-year-old Johnson in person. 
"We sat and talked and went through photo albums," Henson said. "Her children were there, and her grandchildren. I really felt a responsibility when her children met me. They were like, 'We couldn't think of a better actress to play our mom.' I was like, 'No pressure!'" After the film was completed, the studio rented a theater in Johnson's hometown, where they screened the film for her and her children. 
The belated recognition that Johnson received left her somewhat nonplussed, however. 
"There's nothing to it — I was just doing my job," she told the Washington Post. "They needed information and I had it, and it didn't matter that I found it. At the time, it was just a question and an answer."